Mother's Day in Philadelphia 2016
Our guide to celebrating mom at the city's restaurants and attractions
Philadelphia has strong ties to Mother's Day as the annual holiday honoring motherhood was originally founded here by Anna Jarvis in 1908. Since gaining federal recognition in 1914, the May holiday has become a day celebrating the most special women in your life.
The city's restaurants and cultural institutions have embraced Mother's Day with special events, brunch buffets and more throughout the weekend.
Create treasured memories with an elegant brunch, a stroll through Longwood Gardens, a craft show on the waterfront and much more this Mother's Day, May 8, 2016.
Brunch, Lunch and Dinner
Chez Colette at the Sofitel Hotel
Rittenhouse, 120 S. 17th Street, 215-569-8300
The French-accented restaurant in the Sofitel Hotel prepares its all-day Holiday Grand Buffet for Mother's Day. Amid the spread is a carving station with prime rib and crab claws.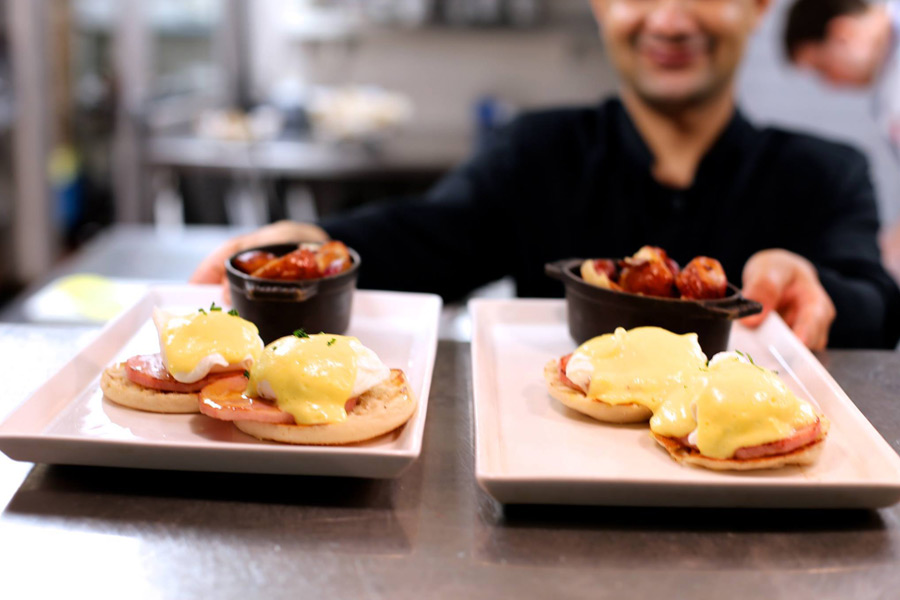 Enjoy traditional brunch favorites in an elegant setting this Mother's Day at Chez Colette in the Sofiel Hotel. (Photo courtesy the Sofitel Hotel)
R2L
Details: 50 S. 16th Street, 215-564-5337
Chef Daniel Stern treats mom to a three-course meal of creative comfort food (French toast bread pudding; salmon frites; mango cheesecake) in the stunning atmosphere of his soaring dining room. $75 for adults; $25 for children under 12.
Osteria
Details: 640 N. Broad Street, 215-763-0920
Osteria offers a one-time only event for moms and their families. The special menu encompasses options like butter-poached lobster and eggs on focaccia with lemon zabaione, Lombardi pizza, and morning cocktails.
Paris Bistro
Details: 8229 Germantown Avenue, 215-242-6200
Add a French twist to the proceedings at Chestnut Hill's swanky jazz venue. A special three-course menu will be available. $34 for adults; $19.95 for kids under 10.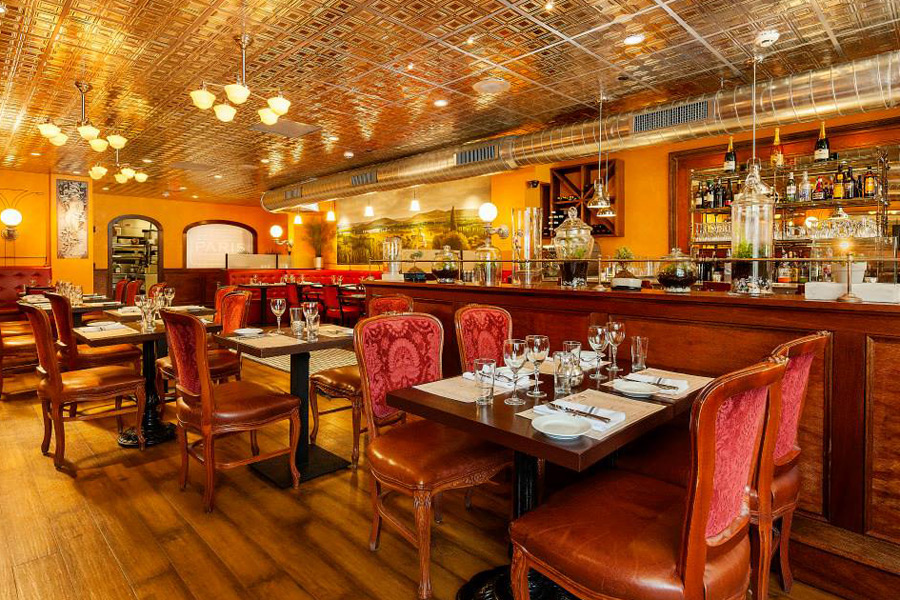 Transport mom to France via Chestnut Hill with a Parisian brunch at Paris Bistro. (Photo courtesy Paris Bistro)
Davio's
Details: 111 S. 17th Street, 215-563-4810
Count on specials all day at Center City's Italian steakhouse Davio's. Brunch is served from 10 a.m. to 2 p.m.; dinner at 2 p.m. to 10 p.m.
Bar Ferdinand
Details: 1030 N. 2nd Street, 215-923-1313
Four courses of Spanish fare for $30 will be offered at the Northern Liberties restaubar from 11 a.m. to 3 p.m.
Moshulu
Details: 401 S. Christopher Columbus Boulevard, 215-923-2500
The holiday buffet on the stylish Moshulu will be on full display for Mother's Day from 9 a.m. to 2:30 p.m. Families can dig into the raw bar, soups, salads, egg dishes, carving stations and mega dessert spread. $59.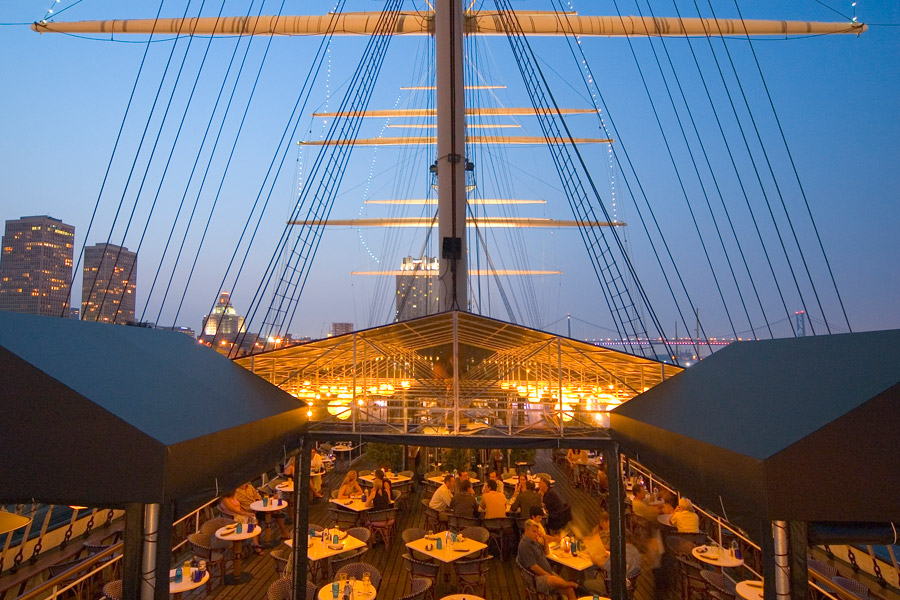 Climb aboard the Moshulu for a special waterfront brunch featuring surf and turf for mom. (Photo courtesy the Moshulu)
London Grill
Details: 2301 Fairmount Avenue, 215-978-4545
The perfect launching point for a day at the museum, London's three-course brunch like ricotta chocolate chip crepes, steak and eggs, and lemon cheesecake. $35 for adults; $15 for kids 11 and under.
Ocean Prime
Details: 15th and Sansom streets, 215-563-0163
Seafood-loving mamas will delight at the specially priced menu offered at Center City's Ocean Prime, where the à la carte eats include crab and eggs, blueberry French toast, and braised short rib with poached egg.
Fork
Details: 306 Market Street, (215) 625-9425
Choose Old City's dazzling dining spot for a $40, three-course feast that might include asparagus gazpacho, smoked pastrami over horseradish cheddar biscuit, and carrot cake with sour cream ice cream.
Barbuzzo
Details: 110 S 13th Street, (215) 546-9300
Served upstairs only (note that the venue is not handicapped-accessible), Barbuzzo's Medi-inflected brunch menu provides great value, with three courses for $38.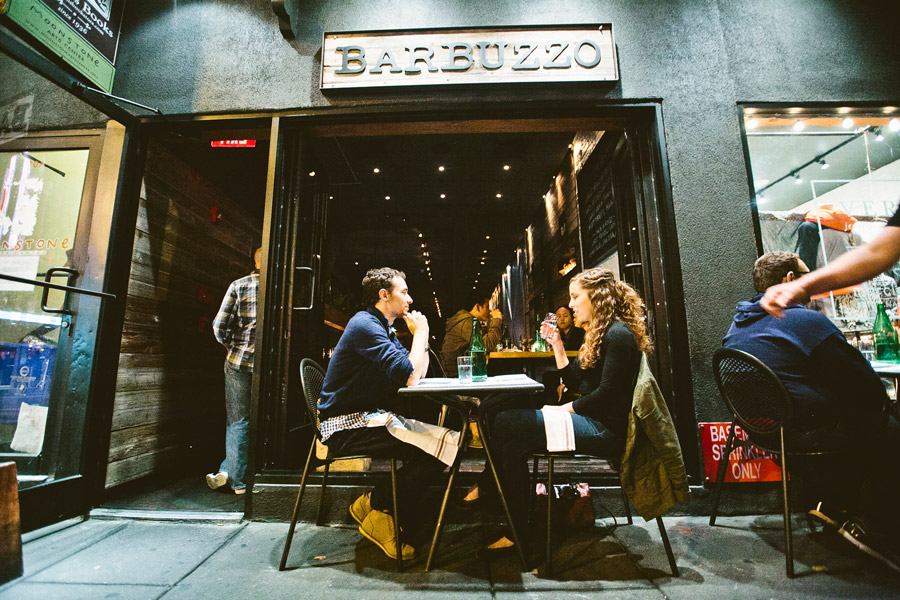 Barbuzzo's small space offers an intimate dining experience, with outdoor seating available during warm weather months. (N. Santos for Visit Philadelphia)
Cuba Libre
Details: 10 S 2nd Street, (215) 627-0666
The holiday gets extra festive at Old City's Cuba Libre. A tapas-style brunch includes dishes like coconut crab fritters, Cuban omelets and homemade breads, along with $5 cocktails.
The Twisted Tail
Details: 509 S 2nd Street, (215) 558-2471
Thank your mama with a Southern-style celebration. The three-course prix fixe for $35 lists heirloom beets with yogurt and candied ginger, a brisket omelet with spicy tomato jam, and bourbon caramel beignets.
Ela
Details: 627 S 3rd Street, (267) 687-8512
Ela's special ode to all things maternal is a three-course brunch menu for $30. The à la carte menu will not be available, but who needs it when sriracha deviled eggs, buttermilk biscuits with eggs and smoked bacon gravy, and warm cookie dough are on offer?
Fitler Dining Room
Details: 2201 Spruce Street, (215) 732-3331
Center City's charming neighborhood hideaway not only offers a set menu for Mother's Day—three courses for $35—but $5 mimosas to boot.
Festivals and Events
Mother's Day Tea with Betsy Ross House
Saturday, May 7, 2016, 4-5:30 p.m.
Join one of the mothers of our nation at the Betsy Ross House for a special tour, a lesson in 18th century tea etiquette, an upholstery presentation and delicious snacks courtesy of the City Tavern. $25.
more on tea at betsy ross house
Mother's Day Brunch at Franklin Square
Sunday, May 8, 2016, 11 a.m. – 1 p.m.
It's an outing for all ages, featuring delicious eats provided by Cooperage in the park's Pavilion, craft-making for Mom, carousel rides and mini golf. $25.
more on mother's day at franklin square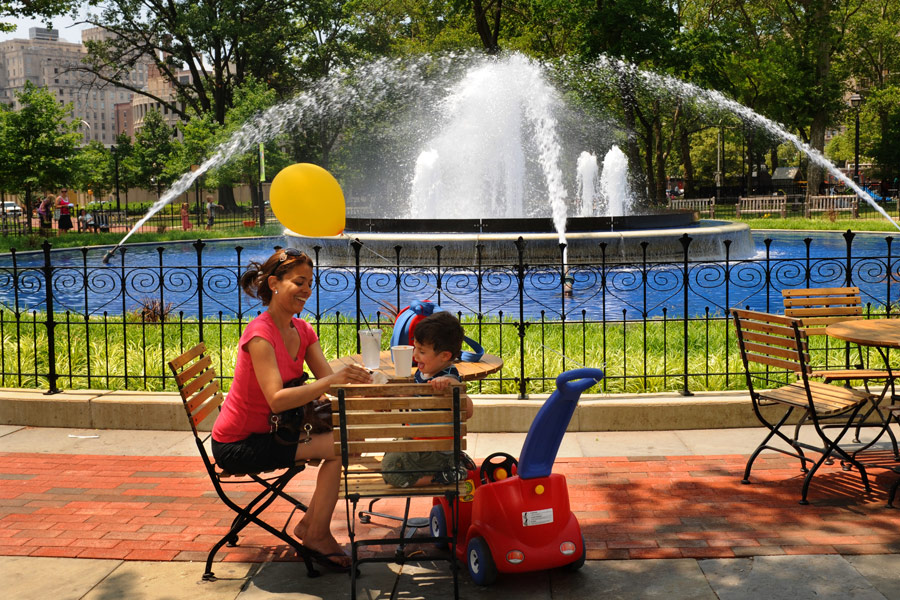 Franklin Square will be hosting a brunch buffet including a round of Philly-themed mini-golf on Mother's Day. (Photo by R. Kennedy for Visit Philadelphia)
26th Annual Komen Philadelphia Race for the Cure
Sunday, May 8, 2016, 7 a.m.
Run, walk or cheer on your favorite athlete while supporting cancer research. This always-moving event inspires hope while providing a healthy way to celebrate mothers.
Mother's Day Tea Ceremony at Shofuso Japanese House and Garden
Sunday, May 8, 2016, 1-2 p.m.; 2:30 p.m.- 3:30 p.m.
The Urasenke tea school leads a traditional Japanese ceremony that includes matcha and a seasonal treat. Reservations required. $30 for members; $35 for general public.
more on mother's day at shofuso
Fitler Square Spring Fair
Friday, May 6-7, 2016
Mothers can take part in annual tradition while supporting Fitler Square's Improvement Association. Browse the flea market, listen to live music and enjoy children's activities at one of the city's most picturesque enclaves.
more on fitler square spring fair
Mother's Day Weekend at Longwood Gardens
May 7-8, 2016
The mom-centric festitivies at Longwood gardens include live music, dining at the 1906 restaurant and of course, blooming trees and flowers. 1001 Longwood Road, Kennett Square. Tickets required.
more on mother's day at longwood gardens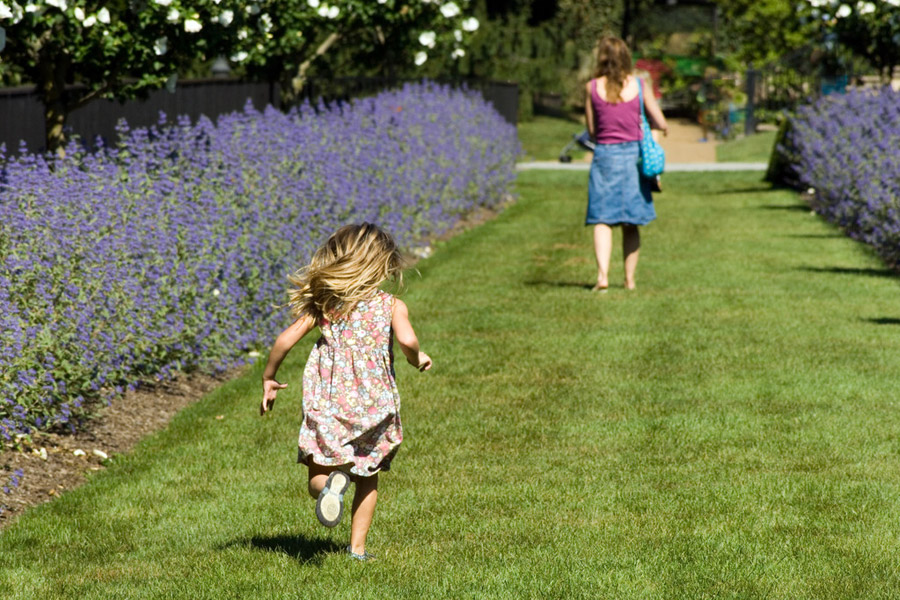 Longwood Gardens in Kennett Square plays host to a number of activities for Mother's Day this year. (Photo courtesy Longwood Gardens)
Her's Mother's Day Mural Arts Tour
Sunday, May 8, 2016, 1- 3 p.m.
Hop aboard the Mural Arts trolley for a special women-themed tour. A professional guide will showcase the city's murals and the stories behind them. $28 for children ages 3-12; $30 for seniors; $32 for adults.
more on her mother's day mural arts tour
Free Views from One Liberty Observation Deck
Sunday, May 8, 2016, 10 a.m. – 10 p.m.
Moms can scope the cityscape for free on Mother's Day at One Liberty Observation Deck. Ride up the 57th floor for an unparalleled scenic overlook.
more on free views at one liberty observation deck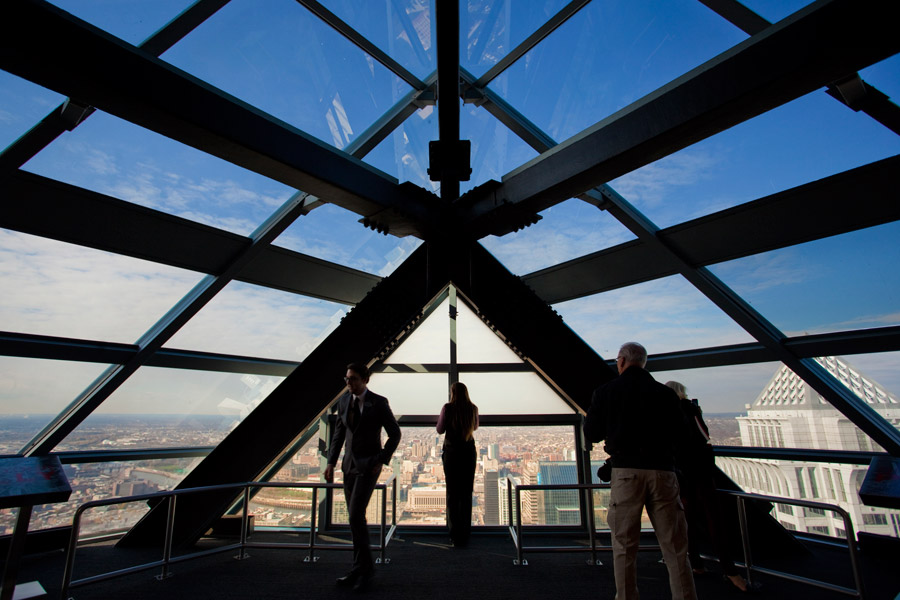 if you're a mom, scan the skies of Philadelphia from 57 stories up for free this Mother's Day. (M. Fischetti for Visit Philadelphia)
Morris Arboretum Annual Plant Sale
May 6-7, 2016
A yearly event that's a favorite for gardening moms and those that love them, Morris Arboretum's sale features unusual and interesting annuals, perennials, woody plants and heirloom roses. Staff will be on hand to offer advice and recommendations.
more on Morris Arboretum Annual Plant Sale
Cruises on the Spirit of Philadelphia
Sunday, May 8, 2016
Open for brunch, early dinner and dinner, the Spirit of Philadelphia will be treating moms and their broods to bountiful buffets as the ship cruises the Delaware. Every mother receives a flower. $35.95-$74.90.
more on cruises on the spirit of philadelphia
Mother's Day Birds and Blooms at Bowman's Hill Wildflower Preserve
Sunday, May 8, 2016, 10 a.m.
Honor your mother in Mother Nature at Bowman's Hill preserve. The interactive program includes craft-making and a guided walk, and moms take home a native plant for free. $30 for members; $25 for general public. Registration required.
more on mother's day birds and blooms
Art Star Craft Bazaar
May 7-8, 2016
This annual sale returns for a 13th year, featuring the very best work from craft artisans—perfect for a last minute, one-of-a-kind gift for Mom. The first 150 guests each day receive free tote bags with Art Star Bucks and more.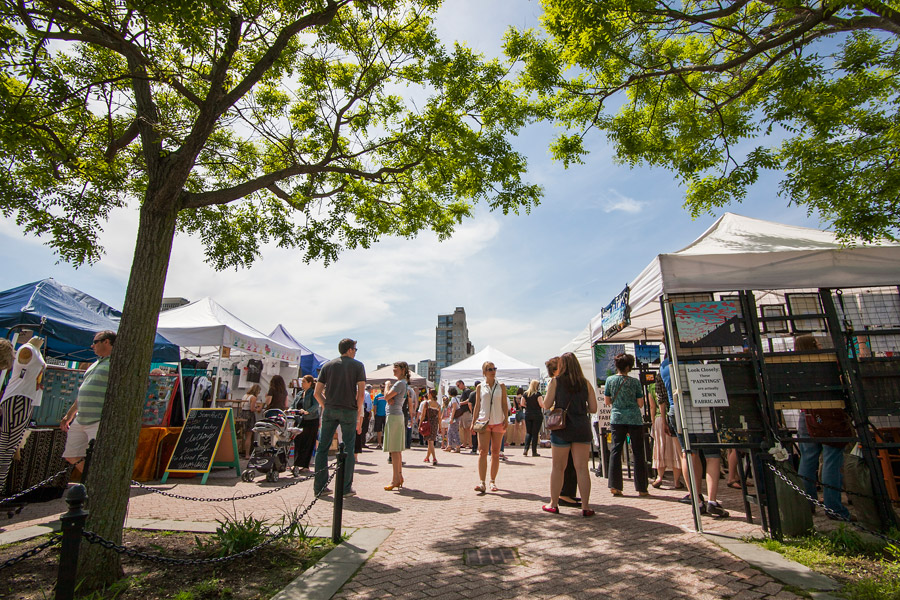 More than 100 vendors set up shop at the Art Star Craft Bazaar each year, selling ceramics, clothing and other handmade goods. (Photo courtesy Art Star Craft Bazaar)
Mother's Day Clay and Mimosa Brunch Date at The Clay Studio
Sunday, May 8, 10 a.m. – 12 p.m.
Nurture the creative spirit at The Clay Studio's catered mimosa brunch, then learn how to use the potter's wheel and create a piece to take home. $62.50 for members; $67.50 for general public.
more on mother's day clay and mimosa brunch date