Phillyosophy Advertisements
See the new look for With Love from Visit Philadelphia™
Phillyosophy…it's the way Philly thinks. Independent thinking is a way of life around here and we never shy away from sharing what's on our mind. From spreading hometown pride pint-by-pint to knowing that our history loves an audience…we do it our way.
Strong photography, bold colors, and big in-yo-face belief statements get our point across the only way we know how – no holds barred.
Learn more about Phillyosophy in the video, below:
Examples of the Phillyosophy advertising campaign: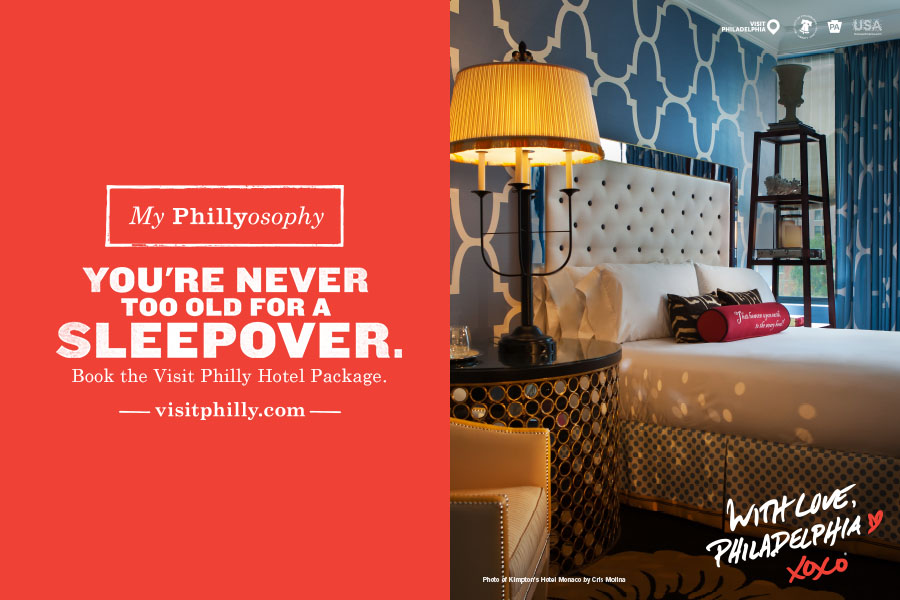 Hotel Monaco
Elfreth's Alley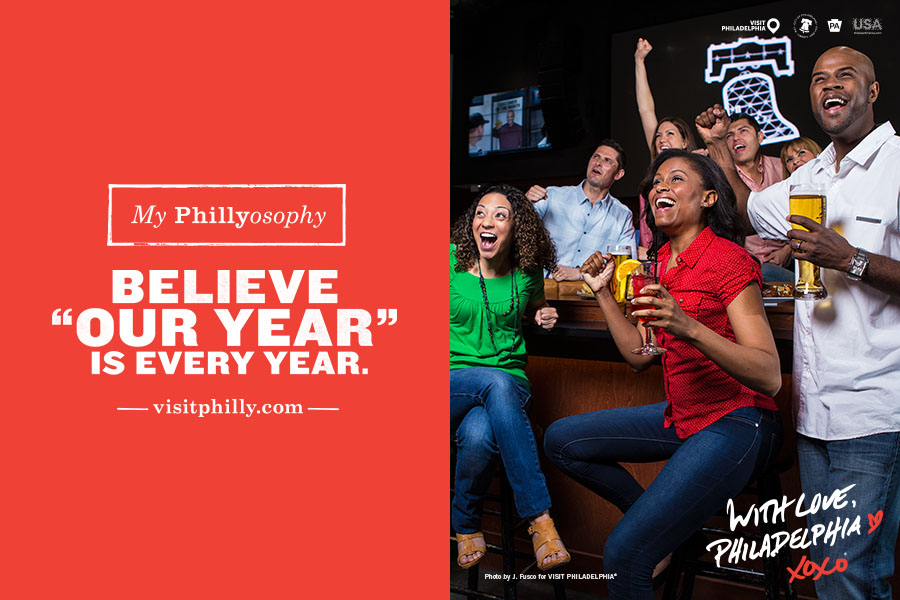 Philadelphia Phillies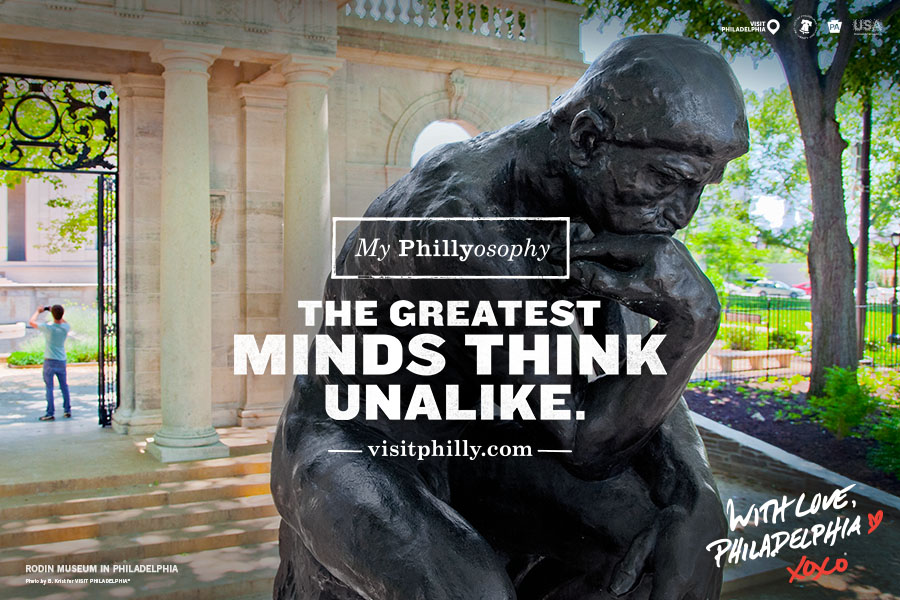 Rodin Museum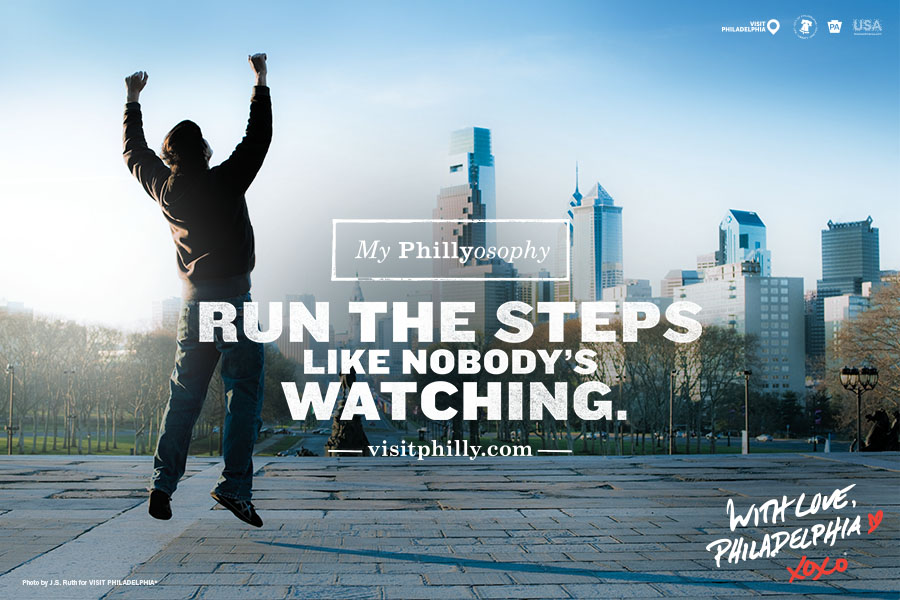 Philadelphia Museum of Art Steps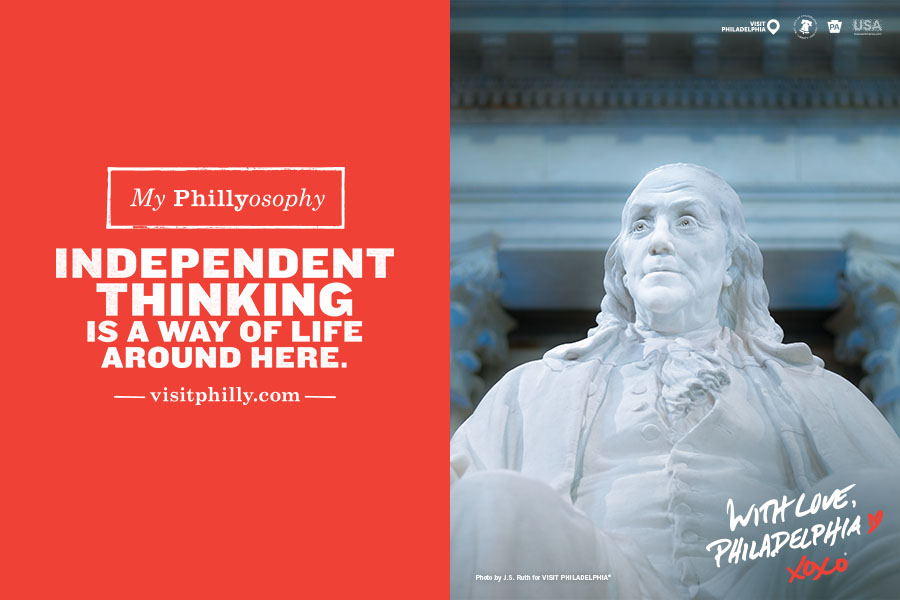 The Franklin Institute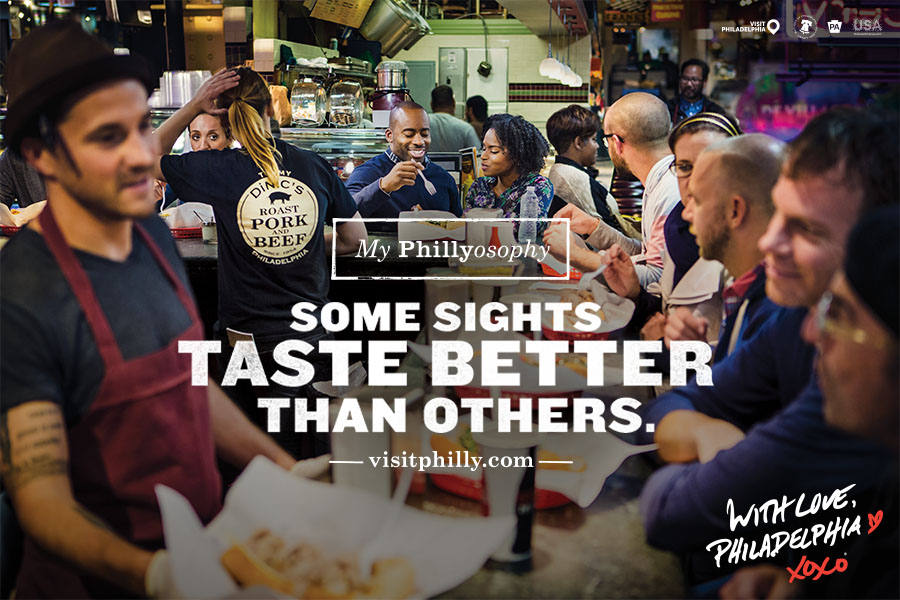 Reading Terminal Market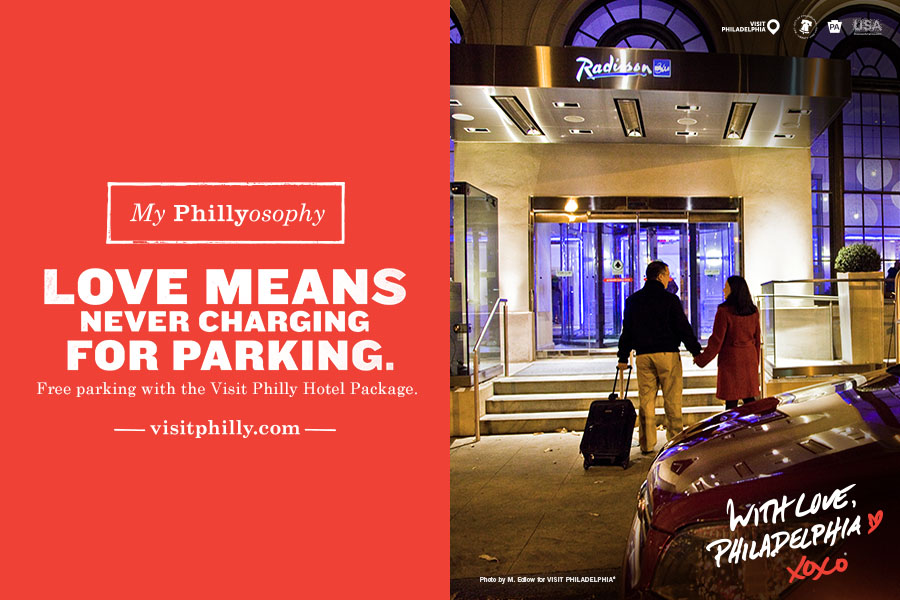 Visit Philly Overnight Hotel Package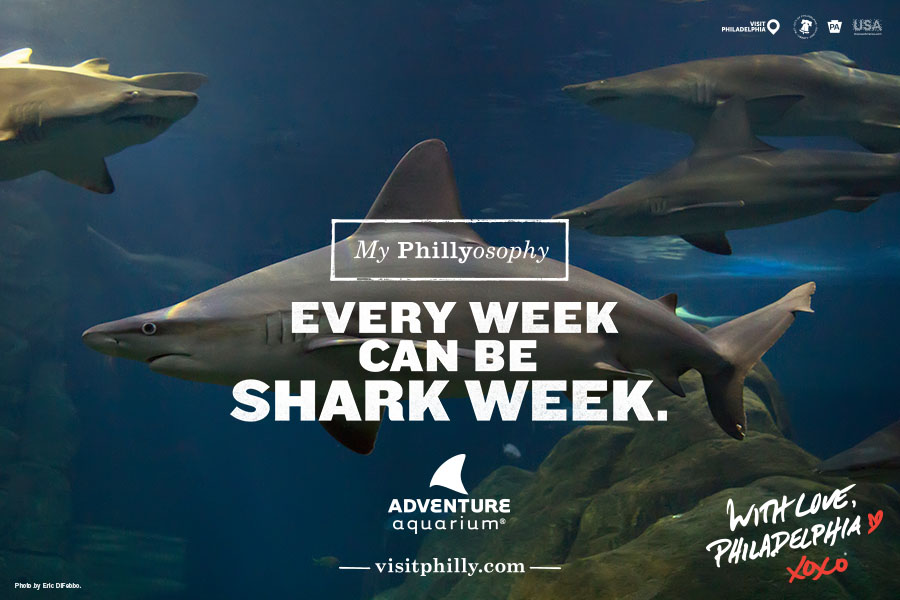 Adventure Aquarium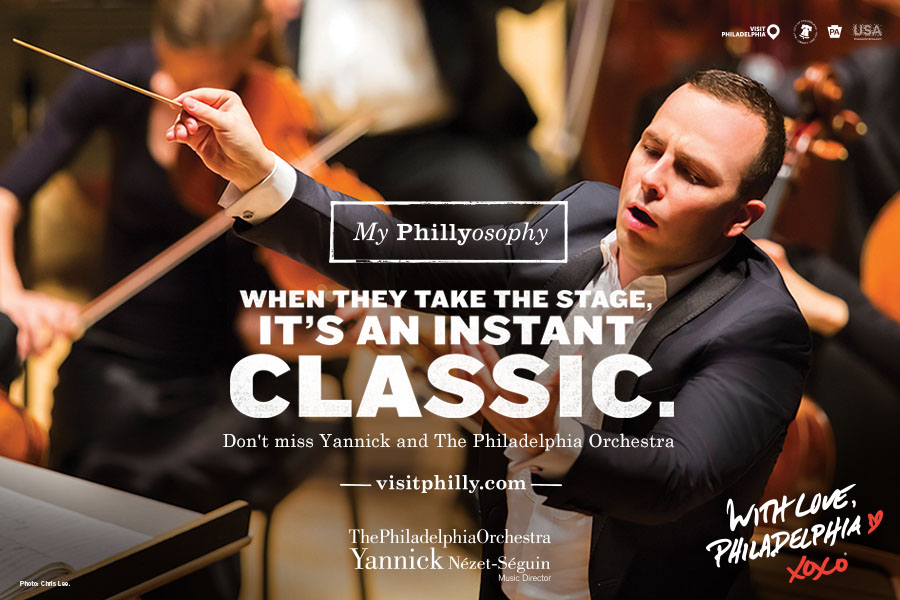 Philadelphia Orchestra
Phillyosophy in New York City
Visit Philly Overnight Hotel Package™
Discover your own Phillyosophy with our popular Visit Philly Overnight Hotel Package™. The special offer includes includes two nights accommodations and FREE hotel parking, perfect for a quick and budget-friendly getaway. Click the button below to browse rates and availability.