Top Reasons Philadelphia Is One Of The Best Biking Cities In The Country
Trails, bike lanes and the all-new bike share make the city a haven for cyclists
Philadelphia is quickly becoming one of the most bike-friendly big cities in the country with dedicated bike lanes on city streets, hundreds of miles of trails and a growing number of bicycle commuters.
The city's easy-to-navigate grid layout, mostly flat terrain and 435 miles of bike lanes make it much easier on those opting for pedal power. With the April 2015 launch of Indego, the city's first bike-sharing program, Philadelphia's love of cycling is going to grow to astronomical heights.
With more riders set to take to explore the region's great outdoors and incredible attractions, we've put together a few reasons why you're going to want to strap on a helmet and ride a bike in Philadelphia.



Indego, Philly's brand new bike-sharing program, is here!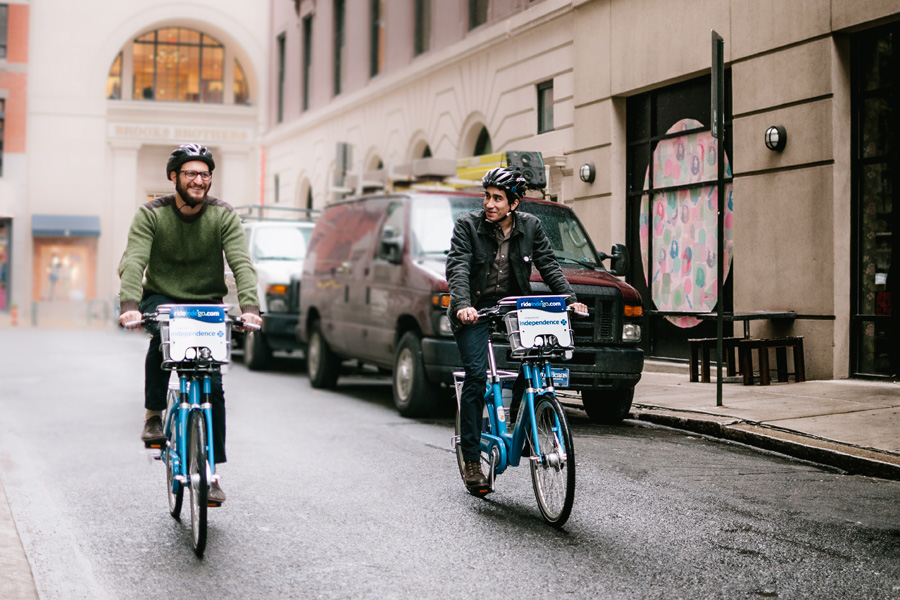 With bike rentals starting at just $4 at 70 stations throughout the city, Indego brings convenient access to bikes for residents and visitors. (Photo courtesy Indego)
Launched in April 2015, Indego has bolstered Philadelphia's biking scene with 70 easy-to-use bicycle rental stations located throughout the city. Rent a bike at any station starting at just $4 per half hour ride and pedal away. The bikes, built by Trek, can be returned to any Indego station after you've reached your destination. Better still, Philadelphia will have the only bike sharing program in the country where you can pay for your rental in cash. For those who want to take regular rides, several membership options are available.
There 60 Indego stations with hundreds of bikes located across the city.
The bikes are well equipped with baskets in the front and rear for extra storage…