The Top Reasons to
Visit Philadelphia in 2017
The NFL Draft, Museum of the American Revolution opening, new restaurants and more
2017 looks to be another blockbuster year for Philadelphia, giving people plenty of new reasons to visit and explore the raved-about city.
Still pumped from the excitement of a visit by Pope Francis in 2015 and the Democratic National Convention in 2016, Philadelphia will continue to bask in the national spotlight when the NFL Draft takes over the town for three days of star-studded events this spring.
Additional highlights include the opening of the new Museum of the American Revolution, the largest retrospective of works by Andrew Wyeth since the 1970s at the Brandywine River Museum of Art and the debut of O — Opera Philadelphia's New Festival.
Here's a look at what's in store for Philadelphia in 2017, arranged in chronological order.
Ongoing
Andrew Wyeth: In Retrospect at the Brandywine River Museum of Art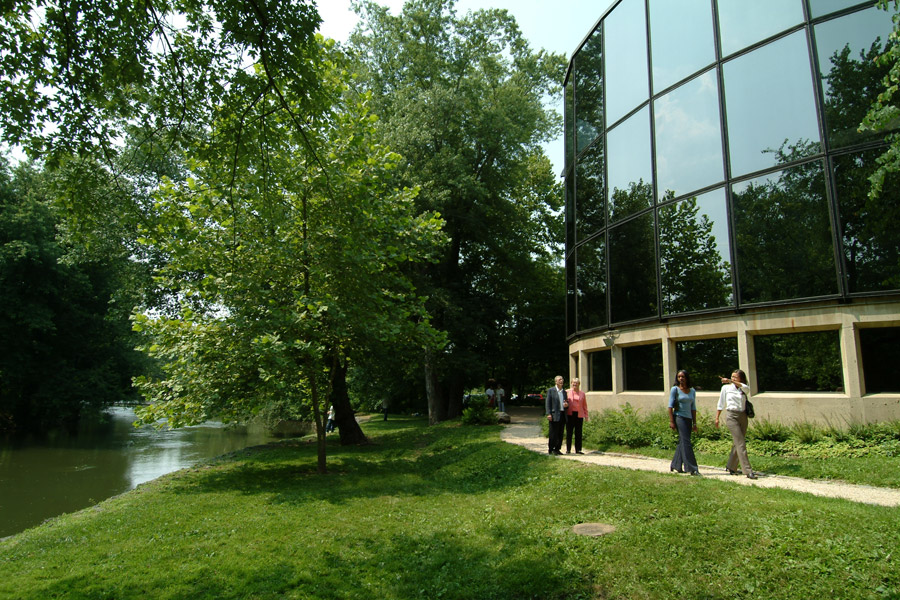 More than 100 of Andrew Wyeth's works will be on display at the Brandywine River Museum of Art this summer. (B. Krist for Visit Philadelphia)
Through September 17, 2017
Not since 1973 has an exhibition so deeply explored Andrew Wyeth's work. That changes this summer when the Brandywine River Museum of Art celebrates the 100th anniversary of his birth with Andrew Wyeth: In Retrospect, featuring more than 100 of the artist's works on canvas and paper.
More about Andrew Wyeth: In Retrospect
Big Bling
Through November 2017
The Association for Public Art (aPA) presents Big Bling, a remarkable sculptural installation now on display on Kelly Drive. The creation comes from acclaimed sculptor Martin Puryear and stands as his largest temporary outdoor sculpture yet. On view through November 2017, the multi-tier wood structure appears to be part animal, part abstract sculpture and part meditation piece.
New Bike Share Stations from Ride Indego Bike Share
Since launching in spring 2015, Indego — Philly Bike Share has been a major success and has continued to expand each year. Indego currently has close to 120 stations scattered throughout the city, making it easy to hop on a bike and travel around Philadelphia. In 2017, as many as 200 additional bikes were added to the program for public use. Stay tuned to learn how Indego will continue to grow.
more about indego — philly bike share
New Hotels Opening in 2017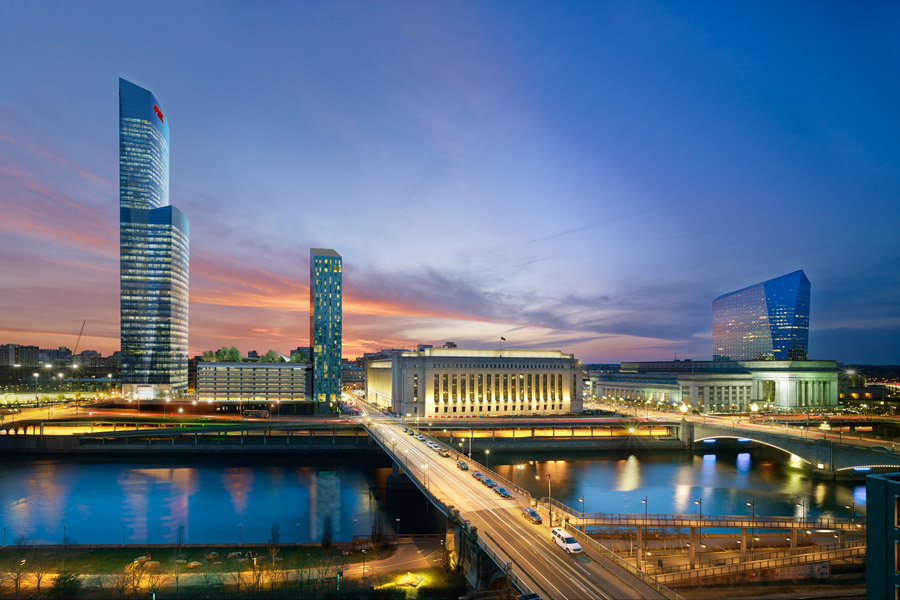 The AKA University City, now open, fills the top floors of the new FMC Tower at Cira South at 30th and Walnut. (Rendering by BLT Architects)
A handful of new hotels will open in 2017, giving visitors even more options for staying in Philly. Find skyline views at AKA's new University City location, a top-notch location for parents visiting students in University City at The Study, boutique hotels at Wm. Mulherin's Sons and Lokal and more.
more about hotels coming to philly in 2017
New Restaurants Opening This Summer
This year has proven to be another highly exciting one for Philadelphia's dining scene. Recent openings include plenty of fast-service options (Yiro Yiro, Wiz Kid), a fresh pair of brewpubs (Roy-Pitz Barrel House, Urban Village Brewing Compan), a spinoff of a highly successful locavore tavern (Blue Duck on Broad) and a beautiful, long-awaited debut from from Top Chef alum Sylva Senat (Maison 208). Click the buttons below for our complete guide to new and coming-soon restaurants in 2017.
20+ new restaurants coming to philly this summer
New Breweries and Distilleries Opening in 2017
Cheers! New breweries and distilleries will be serving up delicious brews, cocktails and more in 2017. Look forward to a Philly opening of Manatawny Still Works (currently crafting small-batch spirits in Pottstown) as well as a brand-new, spacious spot in Fishtown for Philadelphia Distilling. And keep your eyes open and pint glasses ready for Neshaminy Brewing Company, Evil Genius Beer Company and many more that are set to open city brewery locations next year.
more about breweries and distilleries opening in 2017
New Exhibitions Hitting Philly This Summer
Blockbuster exhibitions will grace the walls of museums all around town in 2017. From free public art along Kelly Drive to virtual reality exploration at the Institute of Contemporary Art to the study of 5,000-year-old mound-building techniques of North Americans at the Penn Museum, the exhibitions on display in Philly touch upon a wide range of mediums and provide a plethora of inspirational learning opportunities all across the city.
more about exhibitions in philly opening this summer
Longwood Gardens' Fountain Makeover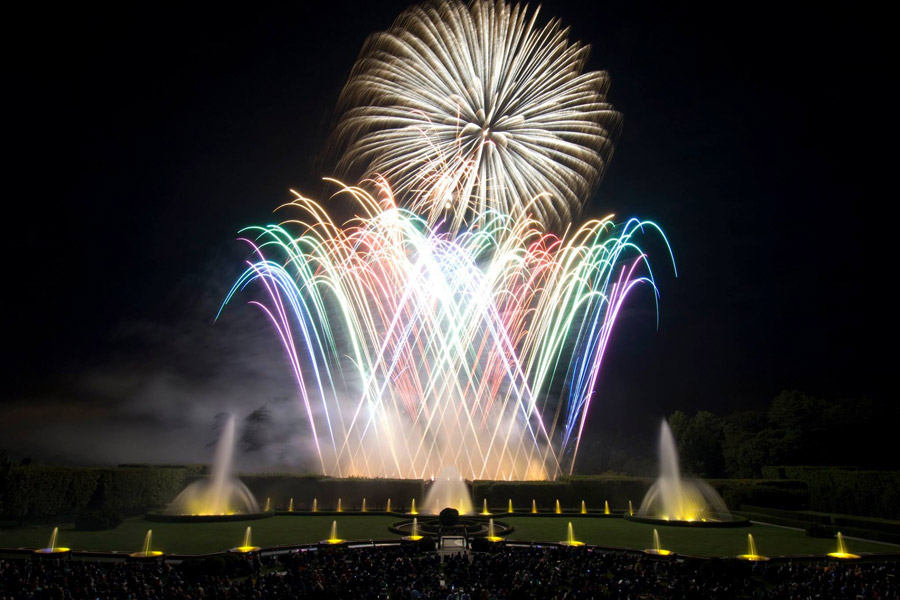 Come summer, visitors to Kennett Square's Longwood Gardens will enjoy brand-new and majestic fountains. (Photo courtesy Longwood Gardens)
Now Open
After delighting crowds for more than 85 years, Longwood Gardens' fountains are undergoing a $90 million makeover. Enhanced by 21st-century technology, dramatic new lighting and a variety of newly choreographed fountain shows featuring jets that shoot more than 175 feet in the air will elicit ooohs and aahhhs. New seating areas, a grotto, trestle bridge and landscaped paths offer guests lots of photo-worthy scenes.
LEGOLAND® Discovery Center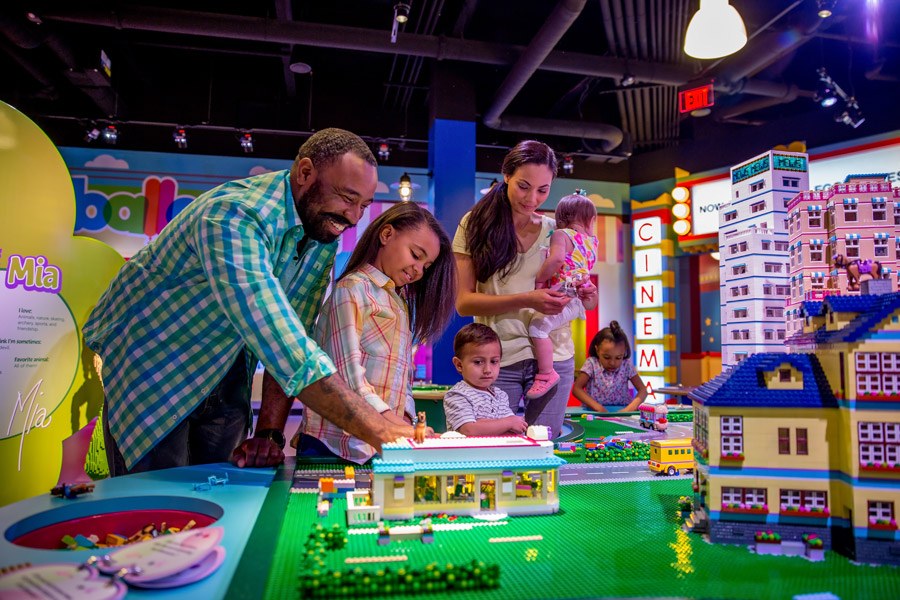 Show off your Lego-building skills with an almost unlimited supply of bricks at the new LEGOLAND® Discovery Center. (J. Fusco for Visit Philadelphia)
Now Open
Block by block, LEGOLAND® Discovery Center unlocks imaginations as wannabe builders dive into an interactive world of hands-on play. Iconic Philadelphia landmarks created from millions of LEGO bricks in MiniLand, Play Zones with an almost unlimited supply of LEGO bricks, a kid-friendly ride and 4D cinema will keep children and parents entertained for hours at this indoor playground.
More about LEGOLAND® Discovery Center
Museum of the American Revolution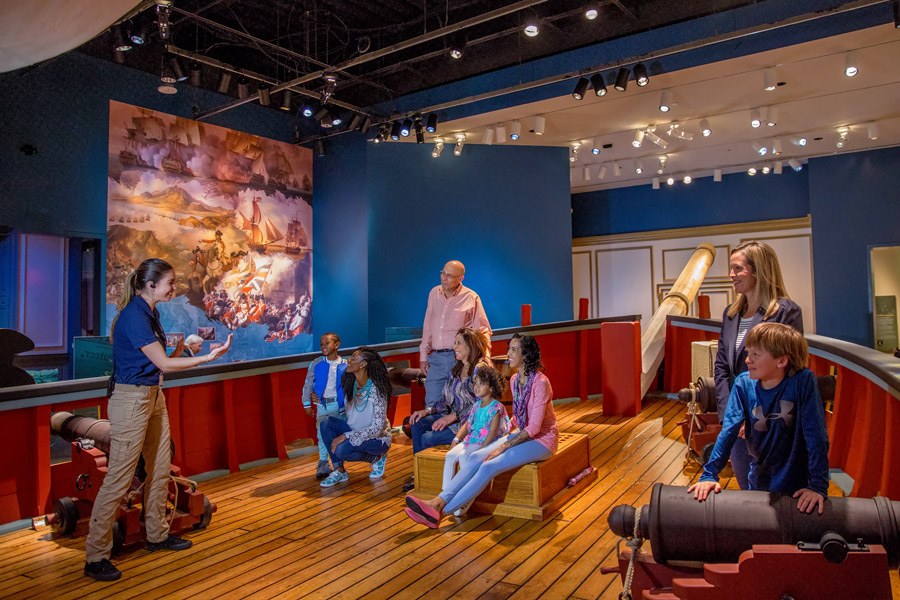 The Museum of the American Revolution promises art, manuscripts and printed works from the nation's Revolutionary Period. (J. Fusco for Visit Philadelphia)
Now Open
The Museum of the American Revolution opened its doors this spring in Philadelphia's Historic District, just steps from Independence Hall and in the heart of a city that served as the headquarters for the Revolution. Through immersive exhibitions and priceless artifacts, the museum traces the evolution of the colonies from the earliest days of unrest through a legendary war and the improbable victory that led to a new nation. Highlights include General Washington's original headquarters tent, Revolutionary War weapons, centuries-old military documents and hundreds of other authentic objects.
More about Museum of the American Revolution
Bartram's Mile Expansion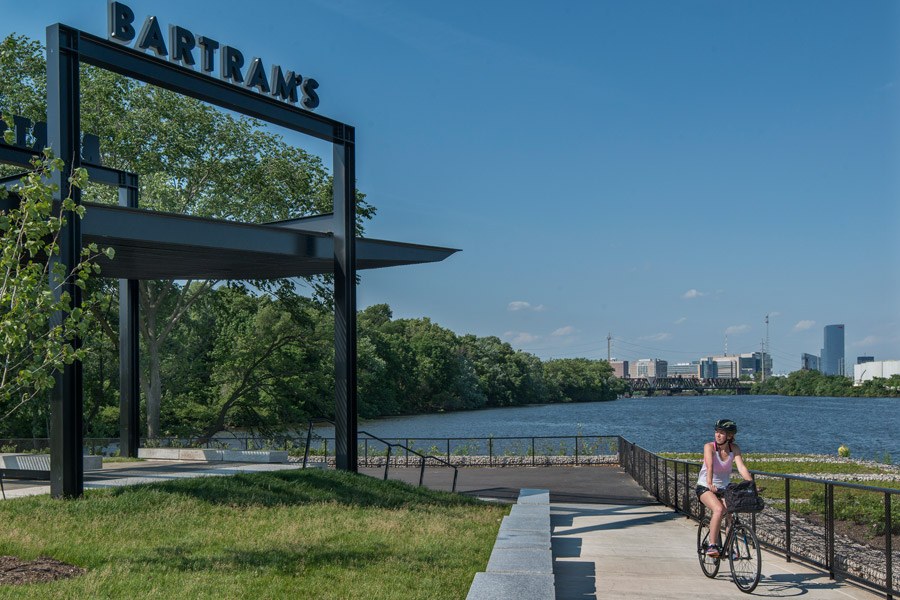 Bartram's Trail will offer new recreational opportunities and great skyline views. (R. Kennedy for Visit Philadelphia)
Now Open
Here's one that will please history lovers and outdoor fans. The new Bartram's Mile, a 1.1-mile addition to Schuylkill Banks recreational trail, opened in April. The 15-foot-wide multi-use path extends along the western bank of the Schuylkill River through the grounds of historic Bartram's Garden, frequented by Washington, Jefferson and other boldface names from history. Selfie alert: The new plaza at the 56th Street access point offers great skyline views.
Summer 2017
The Association for Public Art Installation:Cai Guo-Qiang: Fireflies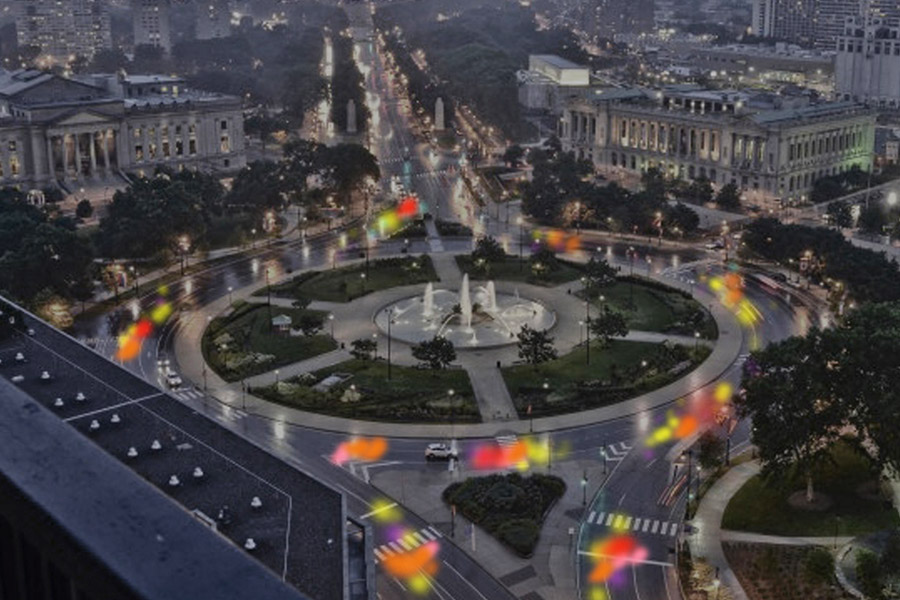 Ever take a ride in a lit pedicab sculpture? You will in the fall. (Rendering courtesy Cai Studio and the Association for Public Art Installations)
Fireflies: September 14 - October 8, 2017
Meanwhile, in the fall, the aPA, working with guest curator Lance Fung of Fung Collaboratives, will light up the Benjamin Franklin Parkway with Cai Guo-Qiang: Fireflies, an interactive artwork consisting of 27 luminous, kinetic sculptures in the form of free pedicabs. Participants can take a ride inside the moving sculptures, which will travel in a route between Sister Cities Park and Iroquois Park connecting the iconic institutions along the parkway.
O – Opera Philadelphia's New Festival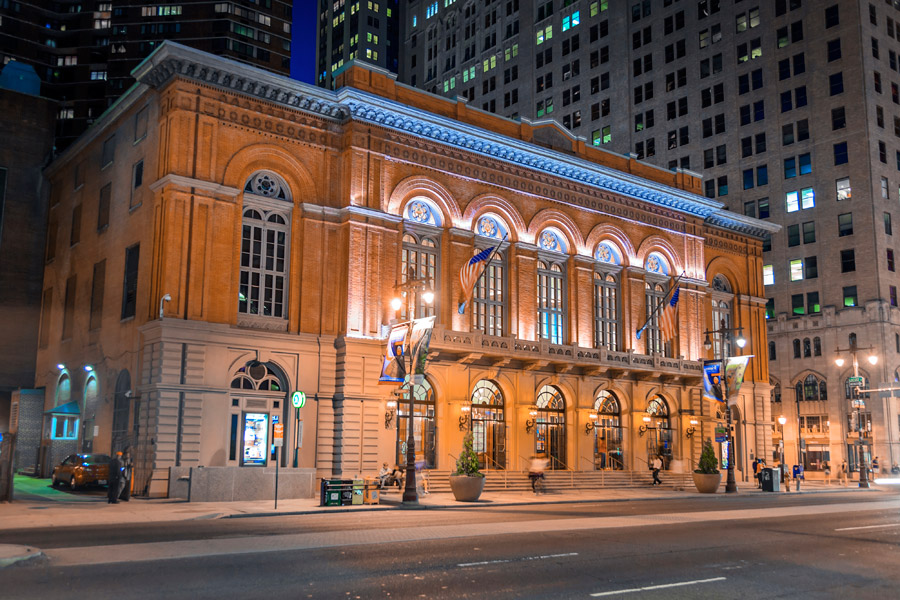 The O festival, taking place at the Academy of Music (above) and other venues around the city, will kick off Opera Philadelphia's season in September. (G. Widman for Visit Philadelphia)
September 14-25, 2017
The city's musical profile hits a high note when Opera Philadelphia introduces O, a new opera festival that will mark the start of the company's season. O will thrill audiences with some of the genre's glittering stars featured in more than 25 performances, including three world premieres, the exclusive East Coast appearance of an internationally renowned production of Mozart's The Magic Flute, commissioned works and must-see, one-time-only performances.
Monument Lab Installations
September 15 - November 19, 2017
What makes a monument in the 21st century? Monument Lab will attempt to answer this question for Philadelphia with an eight-week city-wide public art and history exhibition co-produced by Mural Arts Philadelphia and curators Paul M. Farber, Ken Lum and A. Will Brown. Monument Lab will be a series of temporary installations by local and international artists accompanied by interactive pop-up laboratories for creative conversations.
More about Monument Lab installations
Fall 2017
Schuylkill River Trail Extension
Fall 2017
The popular Schuylkill River Trail gets another extension this year, stretching an additional 1,400 feet. Look forward to a little extra running, walking and biking space from South Street to Christian Street.
more about Schuylkill River Trail Extension
LOVE Park Re-Opening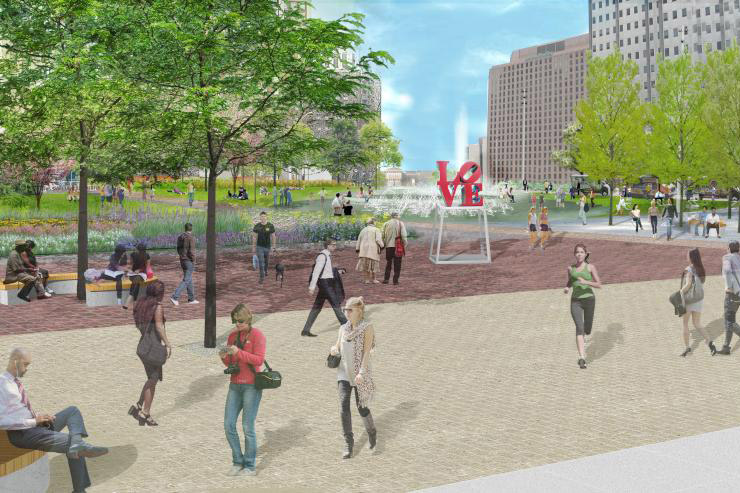 The renovations will supply LOVE Park with green space, a new water feature, concessions and much more. (Rendering courtesy Hargreaves Associates)
Fall 2017 (TBA)
LOVE Park, which got some love of its own in the form a major makeover, is getting ready to show off its new look. Redesigned sloping lawns, colorful new flower beds and a large central fountain are the backdrops to Robert Indiana's famous LOVE sculpture, offering stellar sightlines of the Benjamin Franklin Parkway for photo ops. The iconic round visitors center will also sport a new look and will offer food and beverage service.
---
Past Events
Winter 2017
Unbounded Histories at The Barnes Foundation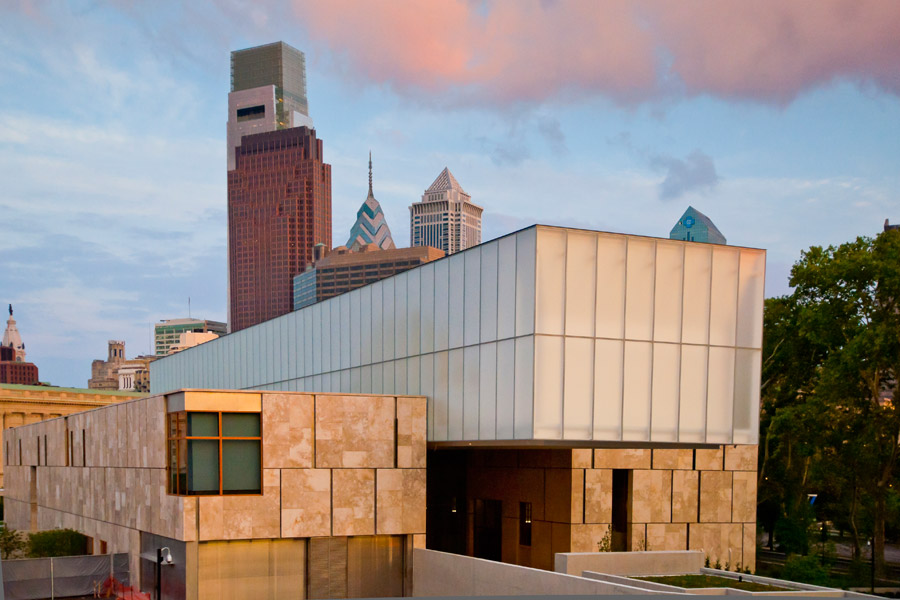 This winter, The Barnes Foundation introduces a new, artistic take on the classic museum audio tour. (B. Krist for Visit Philadelphia)
January 6 - February 19, 2017
What if every museum exhibition tour came with a soundtrack in hand? Philadelphia artist Andrea Hornick brings this concept to The Barnes Foundation with Unbounded Histories, a set of poems that transform the traditional audio tour into a imaginative guide to the museum. Hornick's narratives, created by examining select works, created a program that encourages us to consider art in a new way.
More about Unbounded Histories
The 2017 NFL Draft and Penn Relays
April 27-29, 2017
Score one for Philadelphia, landing the 82nd NFL Draft for the first time in more than 50 years. During three days of festivities — all taking place outdoors, including on the Benjamin Franklin Parkway — fans can enjoy interactive experiences, get autographs from current and former players, take pictures with the Vince Lombardi Trophy and much more. Sports fans rejoice: The Penn Relays, the oldest collegiate track meet in the nation, also take place this weekend at the University of Pennsylvania's Franklin Field.
Spring 2017
Philadelphia Chinese Lantern Festival in Franklin Square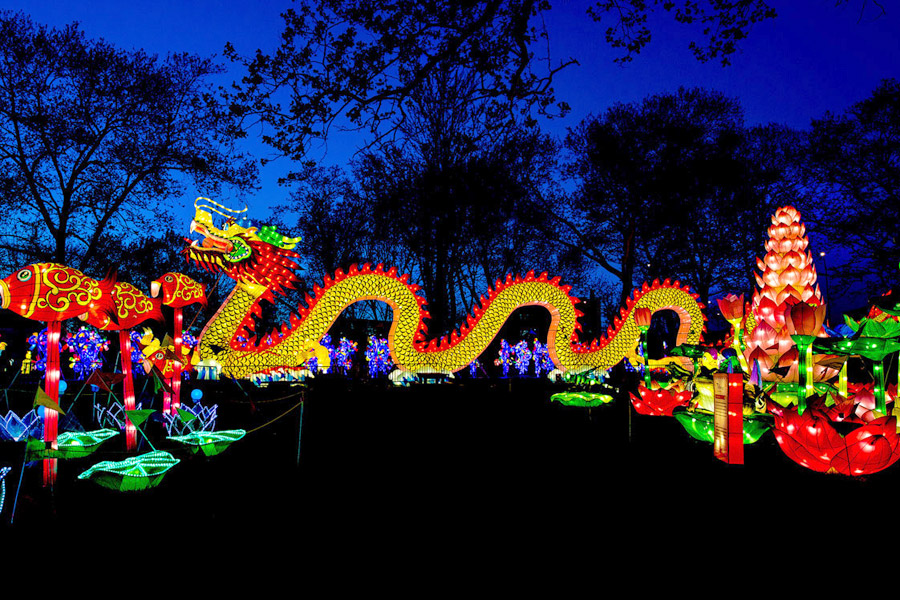 The popular Chinese Lantern Festival returns with new lanterns, a beer garden, performances and more. (Photo by J. Fusco for Tianyu)
May 9 - June 11, 2017
After a super successful festival in 2016, the Philadelphia Chinese Lantern Festival in Franklin Square returns this spring. From May 9 through June 11, the park will glow with 29 new (read: different lanterns than last year) handcrafted lanterns, including a newly rebuilt 200-foot-long Chinese dragon (a favorite lantern from last year) constructed by lantern artisans from China. Also returning? Themed performances, food specials, the Dragon Beer Garden and the craft market.