The Top Reasons to
Visit Philadelphia in 2016
The DNC, park and trail expansions, impressive new exhibitions and much more
Recently named the first World Heritage City in the United States, Philadelphia looks forward to an action-packed 2016 filled with attraction openings and expansions, only-in-Philly events and not-to-miss exhibitions — all happenings that will complement the immensely walkable city's buzzed-about dining scene, vibrant art offerings, plentiful parks and public spaces and history galore.
2016 is a year that will see Broad Street turned into a sprawling street festival for the Philadelphia International Festival of the Arts (PIFA) and the A.M.E. Church celebrate its 200th year in the city where it was founded.
Of course, all eyes will be on Philadelphia in July when Democrats nominate their candidate for president during the Democratic National Convention.
Here are the top reasons to visit Philadelphia in '16.
The Democratic National Convention
Dates: July 25-28, 2016
Next summer, Philadelphia will take the international spotlight (again) as delegates, elected officials and citizens from around the nation gather for the Democratic National Convention, when the Democratic Party selects its nominee for president of the United States. Whether it's Hillary, Bernie or a surprise, the birthplace of American democracy will be abuzz with special events and activities throughout the city leading up to and during the four-day event.
more on the democratic national convention
PIFA 2016
Dates: April 8-23, 2016
A large-scale fire-and-sand performance, a circus built on a foundation of yarn, a traveling symphony performed in water fountains and a sprawling street fair on Broad Street can only mean one thing: the return of PIFA (Philadelphia International Festival of the Arts). With 60 performances embodying the curatorial vision We Are What We Make, PIFA weaves together a variety of art forms and genres by local and international artists in an arts extravaganza.
PHS Pop Up Garden: An Exploration of the Philadelphia Rail Park
Dates: Fall 2016
The Philadelphia Rail Park at the Reading Viaduct, Philadelphia's answer to the High Line, saw a great deal of significant investment in 2015 towards the completion of the Phase 1 portion of the Center City District-run project. The Rail Park spur will green a quarter-mile section of the unused rail line from Broad Street southeast across 13th and 12th Streets to Callowhill Street, and this summer, public installations will draw new visitors to the area around the Rail Park to continue to garner support. To give visitors a destination around the still-developing site, Pennsylvania Horticultural Society will install its ever-popular Pop-Up Garden in the area in summer 2016. With all of this investment, we can't help but expect news of an official groundbreaking on phase 1 of the Rail Park itself to come any day.
more on Philadelphia Rail Park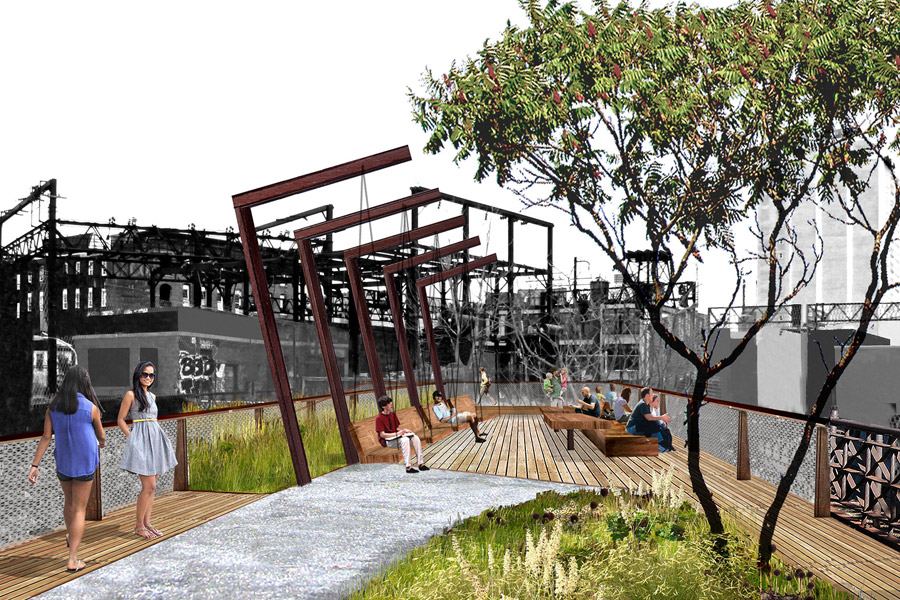 This design rendering depicts what the Rail Park could look like once complete, with seating, landscaping and more. (Image by Studio Bryan Hanes/courtesy PHS)
Bartram's Trail Expansion
Dates: Fall 2016
This new, 1.1-mile stretch will expand the pedestrian-friendly Schuylkill River Trail, which will now stretch from Grays Ferry Avenue to 56th Street. The $6-million section of path will connect Southwest Philly residents with the Schuylkill River Trail, increase access to parks and green spaces, and make it easy to explore Bartram's Garden, the nation's oldest botanical garden. Whether you're interested in running or cycling, days with the family or romantic evening strolls, expect to experience Bartram's Trail starting next fall.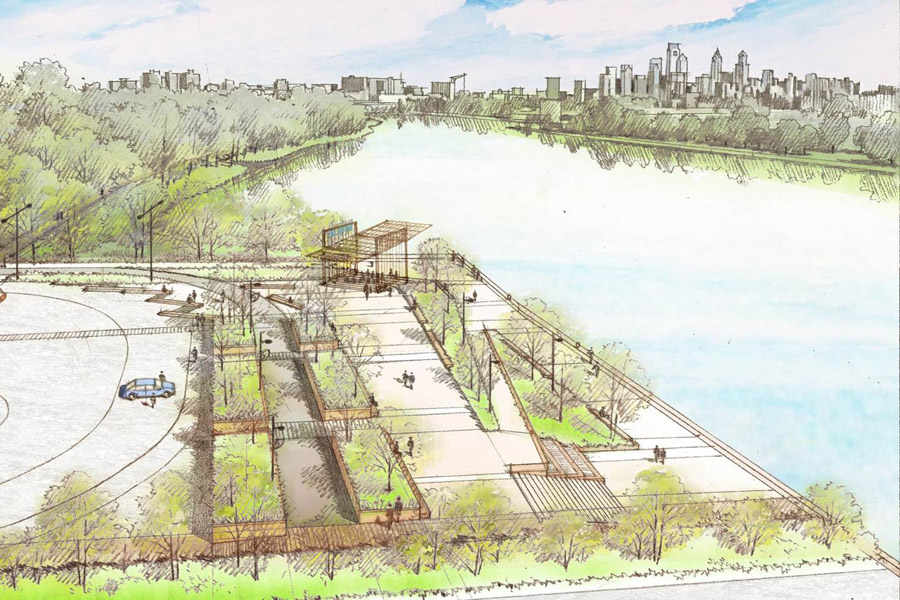 Greater Philadelphia's multi-use trail network, the Circuit, meanders along the Schuylkill River bearing more than 20,000 runners, walkers, bikers and commuters every year. Soon, that trail will extend even further to connect the region. (Image courtesy Andropogon)
Philadelphia Chinese Lantern Festival at Franklin Square
Dates: April 22 - June 12, 2016
As part of the celebration of Franklin Square's 10th birthday, Historic Philadelphia is lighting up the landmark park with the first-ever Chinese Lantern Festival to occur in the Northeast United States. The square at 6th and Race streets will glow with 25 illuminated lanterns, handcrafted giant flowers, a three-story pagoda and a 200-foot-long Chinese dragon. Live performances will also take place each night.
more on Philadelphia Chinese Lantern Festival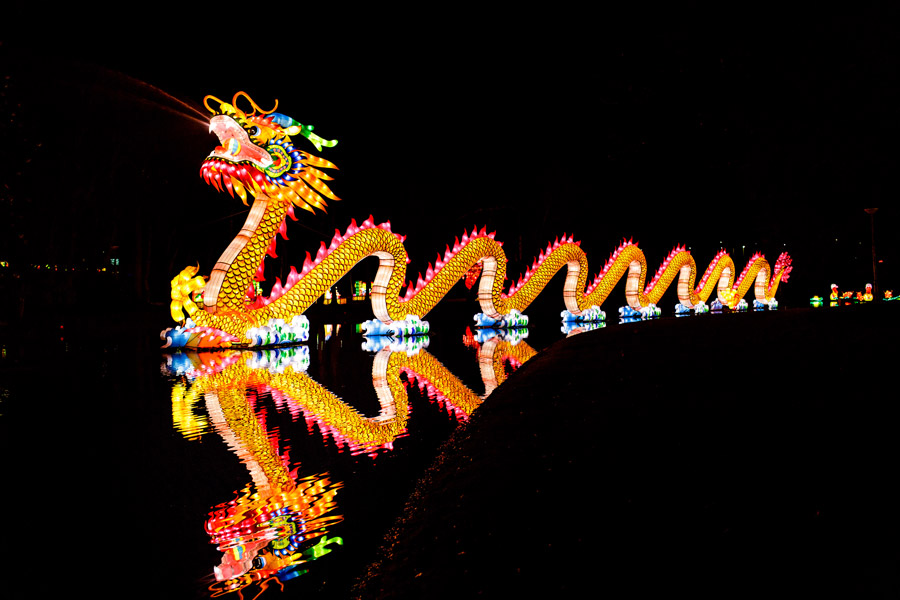 A 200-foot Chinese dragon is one of the many illuminated attractions at the Chinese Lantern Festival in Franklin Square. (Photo courtesy Chinese Lantern Festival)
Taller Puertorriqueño's El Corazόn Cultural Center
Dates: Fall 2016
When the doors to Taller Puertorriqueño's El Corazόn Cultural Center swing open, visitors will discover the largest Puerto Rican/Latino-based arts and cultural facility in the state of Pennsylvania. Ten years in the making, the 25,000-square-foot centerpiece of El Centro de Oro neighborhood will house a multipurpose 200-seat theater, exhibition and gallery spaces, education facilities, an enclosed playground, gift shop and cafe.
more on the El Corazόn Cultural Center
200th Anniversary of the African American Episcopal (AME) Church
Dates: Bicentennial events, April 7-10, July 3-5, 2016; conference, July 6-13, 2016.
The African American Episcopal (AME) Church celebrates its 200th anniversary in 2016, and the core festivities will take place in Philadelphia, the city where the church was founded. Bicentennial events include a major gospel concert; a social justice forum; a tribute to Sarah Allen, the church's founding mother; and an ecumenical worship service. In July, congregants head to Philadelphia for the AME's general conference—complete with an unveiling of the Bishop Richard Allen Memorial Courtyard and a new mural dedication. Various locations throughout the city.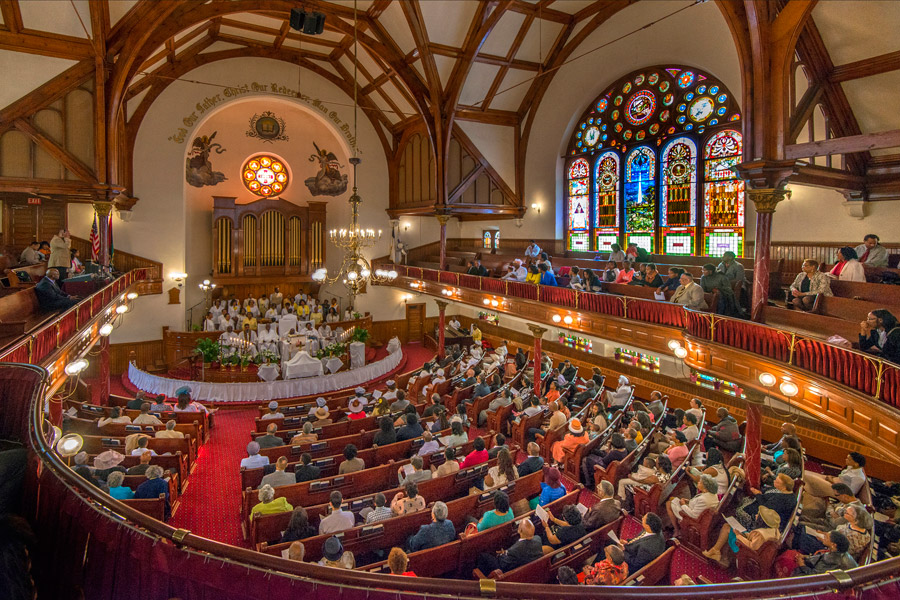 Founded by the Reverend Richard Allen in 1787, Mother Bethel A.M.E. Church is the mother church of the nation's first black denomination. The current church building was constructed in 1889 and stands on the oldest parcel of land continuously owned by African-Americans. (Photo by R. Kennedy for Visit Philadelphia)
Two Targets Open
Dates: July 2016
This summer, Center City Philadelphians will finally have access to the joys of Target shopping. The retailer has announced two stores will open in Center City in July 2016. The first store will open at 19th and Chestnut Streets in Center City's Rittenhouse Square neighborhood, and the second, will open at 12th and Chestnut in the Center City's vibrant Midtown Village neighborhood and just a block from Market East. Both stores will be much smaller than a typical suburban-style Target, with a pedestrian-focused vibe that caters to both residents and visitors.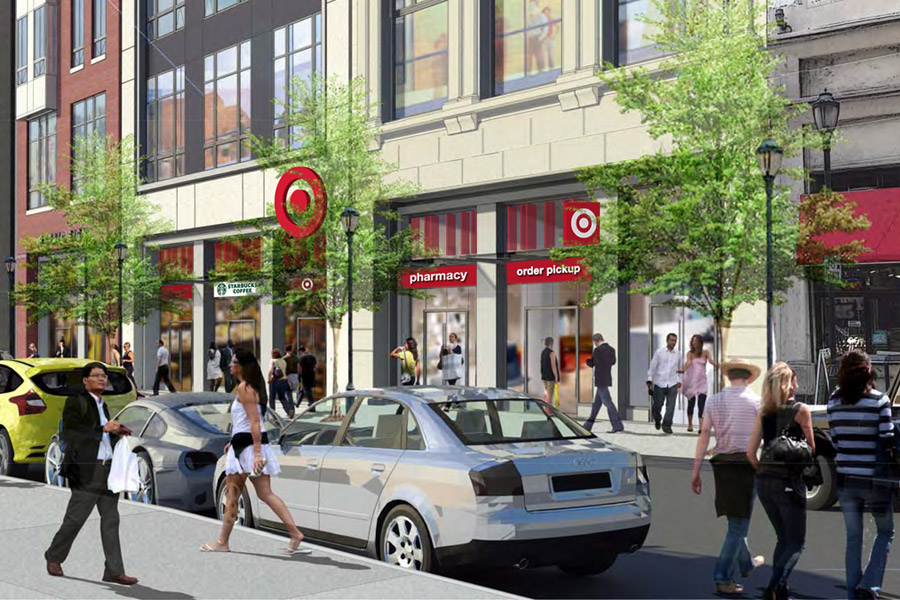 King of Prussia Mall Expansion
Dates: Fall 2016
King of Prussia Mall is expanding and connecting The Court and Plaza, solidifying the sprawling retail mecca's place as the largest mall on the East Coast and the second largest shopping center in the United States. The estimated $150 million expansion and renovation will bring the mall's current 2.65 million-square-foot layout to a whopping 2.8 million square feet.
more on the king of prussia expansion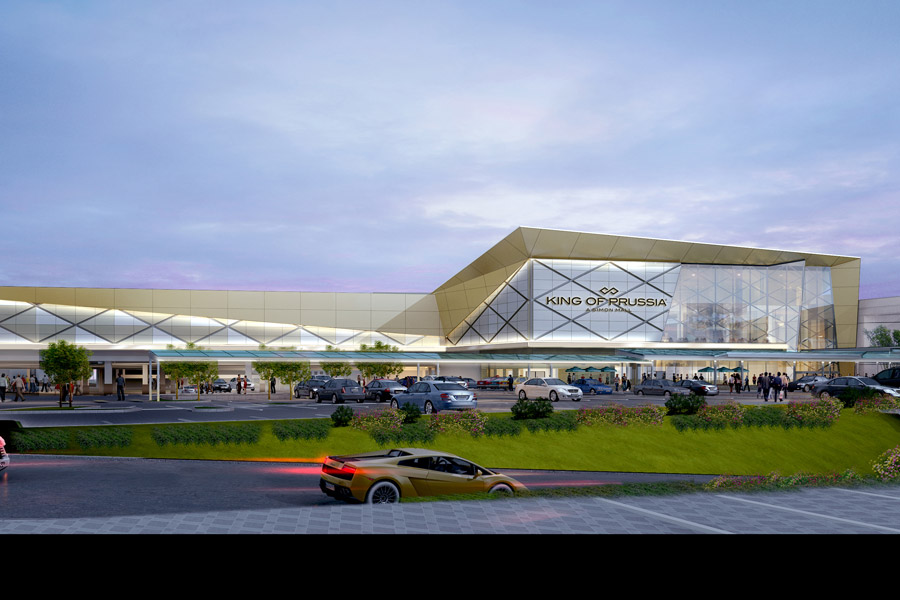 A huge expansion of King of Prussia mall will ultimately connect the Court and the Plaza, the campus' two sections. (Image courtesy Simon Property Group)
Copa America Centenario
Dates: June 9-14, 2016
Score one for Philadelphia. On June 11, the United States Men's National Team will play at Lincoln Financial Field, making the City of Brotherly Love one of the country's 10 host cities to welcome the Copa America soccer tournament, which will be played outside of South America for the first time in its 100-year history in 2016.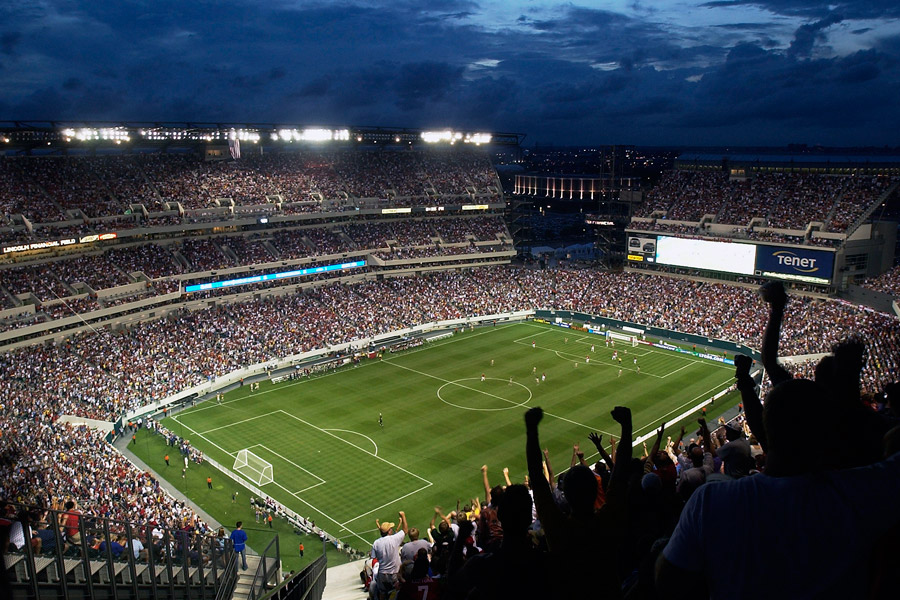 For the first time ever, the Copa America soccer tournament will be played outside of South America and one game will hit Philadelphia. (Photo courtesy Lincoln Financial Field)
March Madness East Regional Round Games
Dates: March 25 and 27, 2016
March Madness returns to Philadelphia when the Wells Fargo Center hosts the 2016 men's basketball tournament's East Regional rounds on March 25 and 27. When some of the best in college basketball roll into town this spring, it'll be the first time the City of Brotherly Love has hosted a regional final since 2001.
more on march madness east regional round games
ROOST Rittenhouse and AKA University City in the FMC Tower
Dates: ROOST: January 2016; AKA University City: Summer 2016
At least two new hotels will open their doors in 2016. Designed with visitors staying for 30 days or longer in mind, ROOST Apartment Hotel in Rittenhouse will include all the services of a boutique hotel with the amenities of a luxury apartment. And on the west bank of the Schuylkill River, the FMC Tower at Cira Centre South will rise 49 stories and the upper floors will hold the new luxury extended-stay AKA University City. The property will hold 268 residences, 103 for extended stays, and guests will enjoy the building's 21,000 square-feet of retail as well as "Cira Green," a breathtaking new rooftop park.
more on ROOST and AKA University City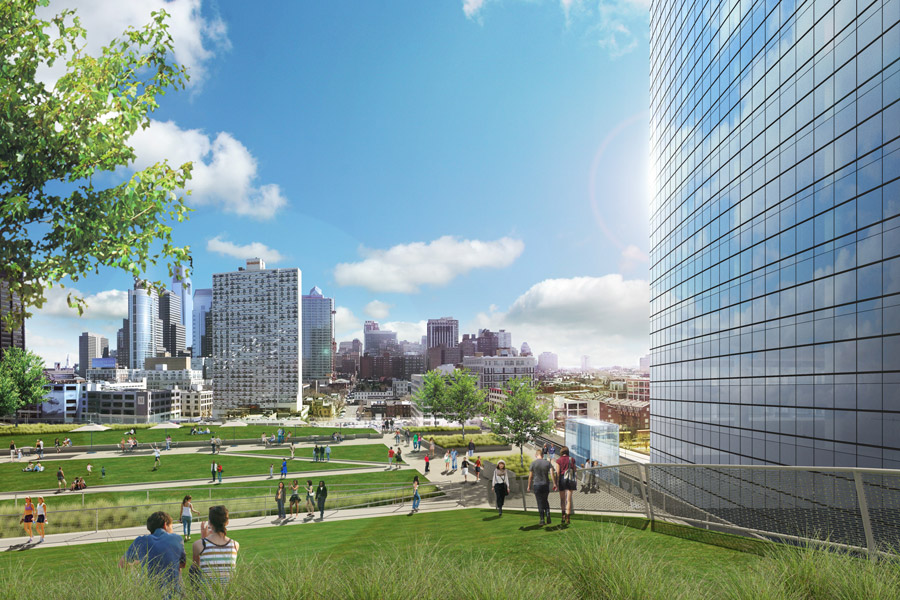 Guests at the AKA University City will be able to enjoy the building's 21,000 square-feet of retail as well as "Cira Green," a breathtaking new rooftop park, connecting the FMC Tower with EVO to its north. (Rendering by BLT Architects.)
Picasso: The Great War, Experimentation and Change at The Barnes Foundation
Dates: February 21-May 9, 2016
Picasso: The Great War, Experimentation and Change explores Pablo Picasso's work between 1912 and 1924, highlighting the tumultuous years of the First World War, when the artist began to alternate between cubist and classical modes in his art. The exhibition features some 50 works by Picasso, plus other important canvasses by Picasso's contemporaries, including Henri Matisse and Amadeo Modigliani. Visitors to the Barnes Foundation will get the first look at this touring exhibition.
The Science Behind Pixar at The Franklin Institute
Dates: March 12 - September 5, 2016
Woody and Nemo took shape in the imaginations of the creative teams at Pixar, and they sprang onto the screen through science, technology, engineering and math. At The Franklin Institute's The Science Behind Pixar, 40 interactive exhibits guide film fans of all ages through the detailed production process and demonstrate how science and technology turn ideas into award-winning films. Selfie alert: Human-size recreations of favorite characters include Buzz Lightyear, Dory, Mike and Sulley, Edna Mode and WALL•E.
more on the science behind pixar
Dinosaurs Unearthed at the Academy of Natural Sciences of Drexel University
Dates: June 25, 2016-January 16, 2017
From the depths of extinction come a dozen moving, roaring, life-size dinosaurs that will invade The Academy of Natural Sciences of Drexel University. Fashioned with scientifically accurate detail—right down to the feathers on T. rex—the multisensory Dinosaurs Unearthed recreates animatronic versions of the legendary beasts. The exhibition also includes skeletons, claws, horns, real Mosasaur and Spinosaurus teeth, an Oviraptor egg and coprolite, also known as dino dung. Young paleontologists can dig for relics, control dinosaurs' movements and hop on the special weight scale to find out how many of them it would take to weigh as much as a T. rex.
Headed to the White House at the National Constitution Center
Dates: February 12-December 31, 2016
What does it take to run for the highest office in the land? At the National Constitution Center's timely Headed to the White House exhibition, visitors become candidates with their own campaigns. As they learn the strategy and legacy of making a run for the White House, presidential wannabes will engage with an interactive speech coach, make their own campaign stickers and create a TV commercial using the "Ad-o-Matic" machine—all while learning about the constitutional legacy of national elections.
more on headed to the white house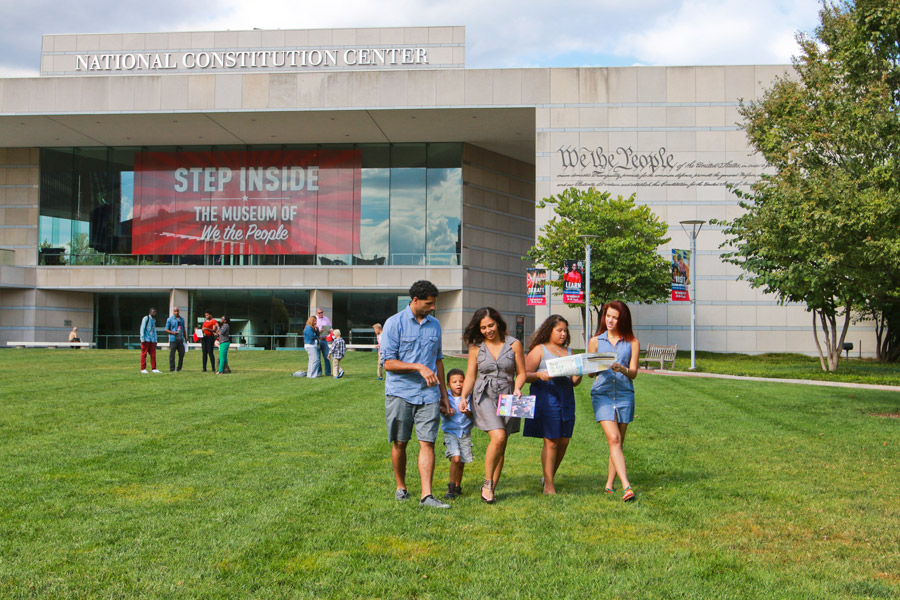 Learn about everything that goes into electing a new president at Headed to the White House at the National Constitution Center. (D. Cruz for Visit Philadelphia)
Paint the Revolution at the Philadelphia Museum of Art
Dates: October 2016-January 2017
There is only one place in the United States to see Paint the Revolution: Mexican Modernism 1910-1950, and that's in Philadelphia. Drawing heavily from the collections of the Museo del Palacio de Bellas Arts in Mexico City as well as its own holdings, the Philadelphia Museum of Art will exhibit masterpieces by Diego Rivera, José Clemente Orozco and David Alfaro Siqueiros—known as the tres grandes (Three Greats) of Mexican mural painting—as well as Frida Kahlo and other major Mexican artists.
King Midas at the Penn Museum
Dates: February 13 - November 27, 2016
The Golden Age of King Midas makes its exclusive world premiere at the Penn Museum. The treasures of rare art and artifacts from the Republic of Turkey were excavated at the ancient city of Gordion, where the real King Midas lived, and include items found in his father's tomb.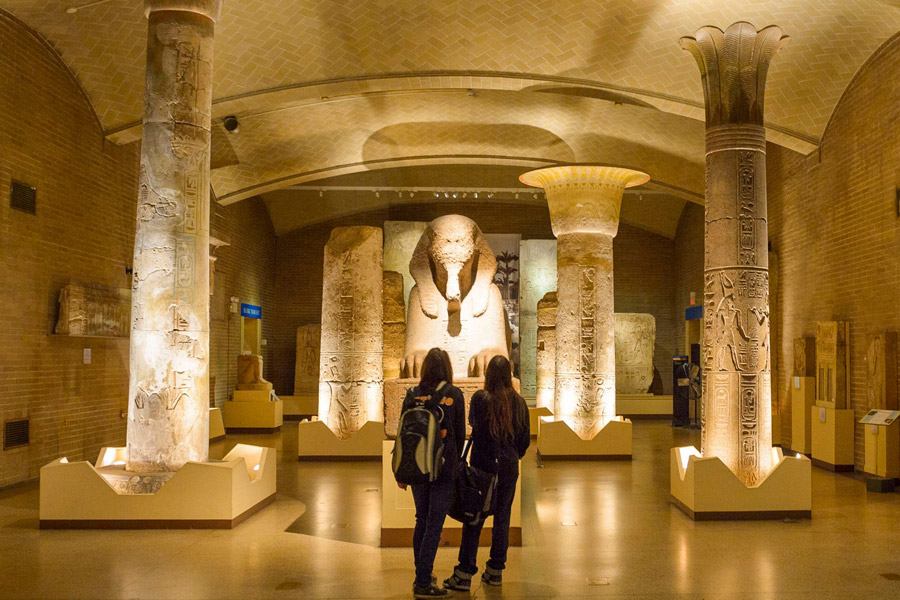 The Penn Museum examines King Midas in 2016. (Photo courtesy Penn Museum)
Creative Africa at the Philadelphia Museum of Art
Dates: May 14 - September 25, 2016
One season, five exhibitions. That's Creative Africa at the Philadelphia Museum of Art's Ruth and Raymond G. Perelman Building. The centerpiece, Art from Africa: Looking Closely, draws from the Penn Museum's renowned collection and spans 400 years, reflecting the diversity among African cultures. On view: bronze sculptures, full elephant tusks, textiles, carved wood and ritual figures. Creative Africa also includes exhibits featuring contemporary photography, a site-specific installation and fashion, as well as annual kid-focused Art Splash.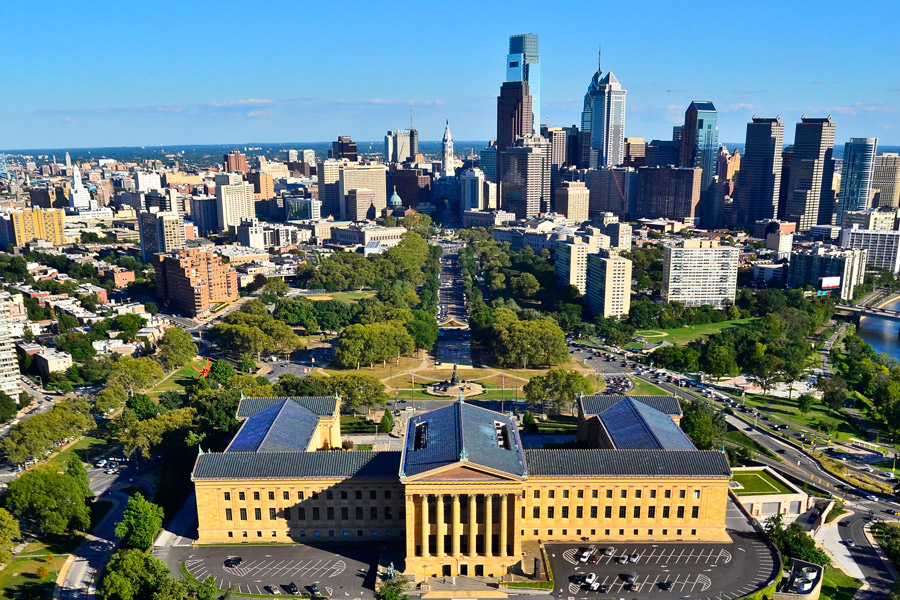 This spring and summer, the Philadelphia Museum of Art will explore African-related art in Creative Africa.(M. Edlow for Visit Philadelphia)
SugarHouse Casino Expansion
Dates: January 2016
As luck would have it, SugarHouse Casino has undergone a massive expansion. The waterfront gaming house will unveil a new flexible entertainment space, 44 additional table games, 289 new slot machines and a 28-table poker room. On the culinary front, Hugo's Frog Bar & Chop House, the first of several new dining establishments, will treat guests to elegant white-tablecloth service or a quick bite at the handsome bar.
more on sugarhouse casino expansion
The Flower Show
Dates: March 5-13, 2016
The PHS Philadelphia Flower Show salutes America's natural treasures and those charged with preserving and protecting our majestic landscapes with the theme Explore America: 100 Years of the National Park Service. Eagerly anticipated as a harbinger of spring, the world's oldest and largest indoor flower show transforms the Pennsylvania Convention Center into a visual fantasyland with over-the-top floral and panoramic designs and 180 vendors.
Franklin Square's 10th birthday
Dates: 2016
Old City's Franklin Square celebrates a decade of old-fashioned carouseling, Philadelphia-themed mini-golfing and general family fun in 2016. Keep an eye out for festivities all year long plus some fun infrastructure improvements...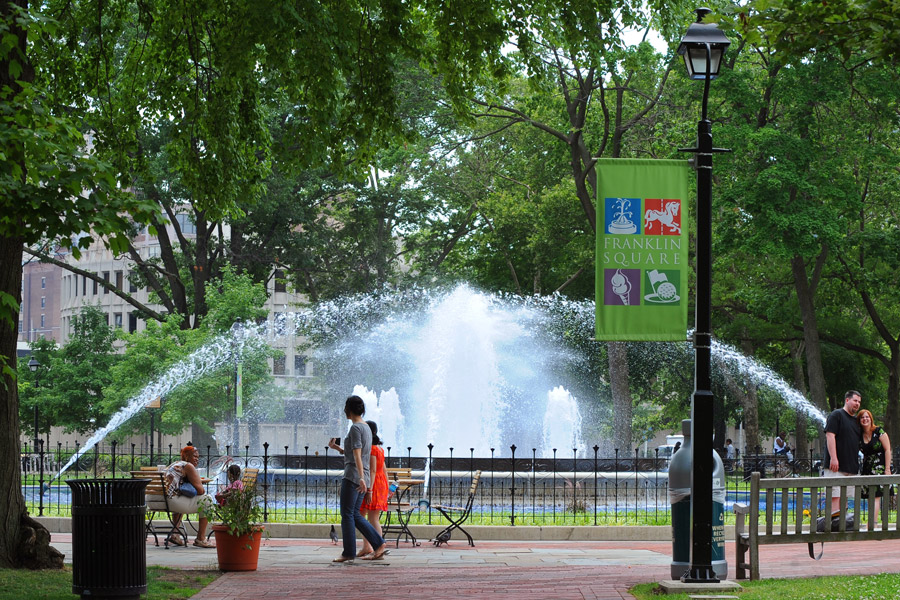 Happy birthday to Franklin Square! (R. Kennedy for Visit Philadelphia)
Elephants on the Avenue in Historic Germantown
Dates: 2016
Historic Germantown will spend 2016 examining race, class and community in Elephants on the Avenue. Past and present-day stories from community members will supplement free special events and artist-led workshops in the ongoing dialogue about Germantown's diverse history and culture.
more on elephants on the avenue