Visit Philadelphia's
"Philazillas" Commercial
There's more to a legendary city than its legends
Visit Philadelphia is extremely excited to debut our brand-new television commercial — a fun, over-the-top spot that honors the city's beloved icons while showing off the many other enjoyments that make Philadelphia such a popular place to visit and stay overnight.
Click the video below to watch the new 60-second spot!
About The Commercial
In the spot entitled "Philazillas", a larger-than-life Benjamin Franklin and a just-as-big cheesesteak vie for the spotlight during an outrageous tiff that leaves a visitor asking, "What's with them?," and her taxi driver responding, "Oh, those two? They're always fighting for attention." The tongue-in-cheek spot ends with the tagline: There's more to a legendary city than its legends.
The spot aims to show that while Philadelphia's rich history and the iconic cheesesteak are deserving of their legendary status, they are just two awesome aspects of the city's appeal as a tourist destination.
In recent years, Philadelphia has experienced a renaissance with the expansion of outdoor parks and waterfronts, acclaim within the restaurant industry and buzz around arts and cultural offerings. All of these wonders together make the city itself the reason to visit and stay overnight. The spot takes a tongue-in-cheek approach to addressing this topic.
Why is the commercial called 'Philazillas'?
Philazillas are the larger-than-life legends that appear in our spot: Benjamin Franklin and a cheesesteak. Their fame often overshadows many other aspects of the city that are legendary in their own right: the waterfronts, the parks, the restaurants, the bars, the culture, the walkability and so much more.
Download 'Philazillas' GIFs
We've created GIFs of some of our favorite moments from our 'Philazillas' commercial. Right-click each GIF below to download and share!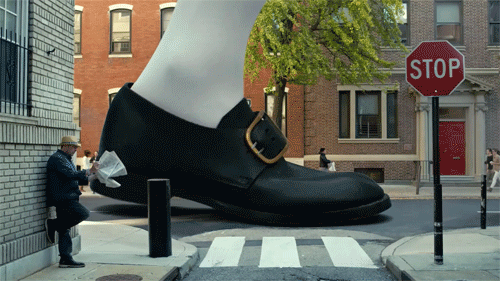 Explore The City Beyond Its Legends
To help you learn more about all the great things Philadelphia has to offer, here are some ways to experience the city beyond the legends.