Clark Park Music and Arts Festival
A free community celebration in West Philadelphia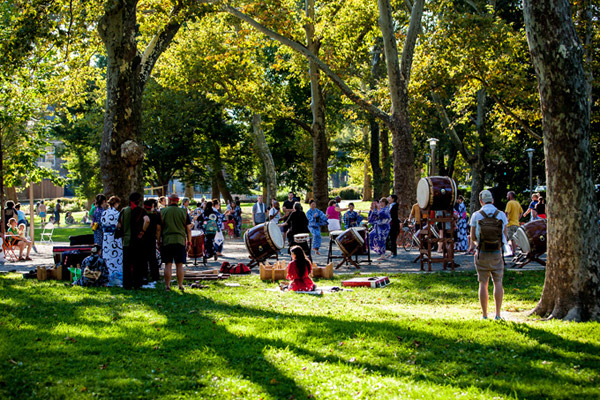 Description
Date:
September 21, 2013
Overview
A West Philadelphia tradition for more than 40 years, the Clark Park Music and Arts Festival is a free, day-long community celebration.
Welcome the fall season while enjoying live music and fun activities at 43rd Street and Chester Avenue.
The community supported event is free and open to the public.
For more information, click the button below.
Details
Get Directions
43rd Street and Chester Avenue Philadelphia, PA 19104
Website
Neighborhood:
Visit Official Website
In the neighborhood
Restaurants & Dining

4239 Baltimore Avenue; 4426 Locust Street
Philadelphia, PA 19104
(215) 222-3431
Website

View more Restuarants & Dining

Museums & Attractions

4012 Walnut St.
Philadelphia, PA 19104
(215) 386-0869
Website

View more attractions