East Passyunk Restaurant Week
Eat and explore East Passyunk's fantastic dining scene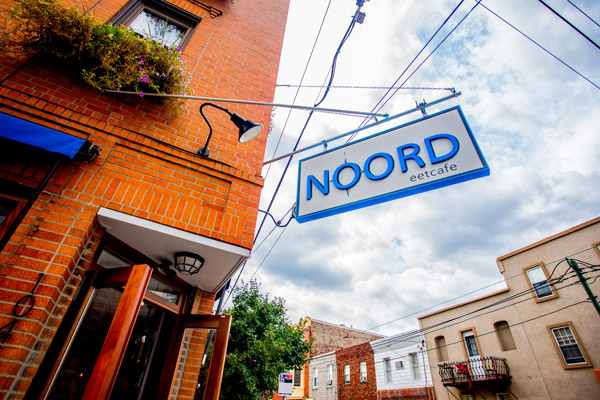 Description
Dates:
February 23-March 1, 2014
Overview
Now in its second year, East Passyunk Restaurant Week is the perfect opportunity to explore the fantastic dining scene one of Philadelphia's most popular neighborhoods.
Diners can enjoy three-course prix fixe lunch and/or dinner at 24 East Passyunk eateries for $15-35 per person.
Choose from popular neighborhood hangouts like Cantina Los Caballitos and Stogie Joe's or reserve your table at top-rated restaurants including Fond, Noord and Le Virtu.
Bonus: Now's your chance to dine at Top Chef New Orleans winner Nicolas Elmi's new restaurant Laurel for just $35 per person! Be sure to book your table now as reservations are sure to fill up fast.
For a complete list of participating restaurants, menus and to make your reservation using the button below.
PATH: http://www.uwishunu.com/tag/east-passyunk/feed/image/
April 2, 2014Tonight Picks: Karaoke Kick-Off For The Subaru Cherry Blossom Festival, Korean Film Series And Pay-What-You-Wish At The PMA, Girl's Night Out In Chestnut Hill And More

April 1, 2014East Passyunk Avenue Celebrates Easter With Its Annual Free Easter Egg Hunt And Kid-Friendly Brunch Deals, This Saturday, April 5

March 28, 2014Flavors Of The Avenue Returns To East Passyunk With Fine Food From 27 Restaurants, Saturday, April 26; Tickets On Sale Now!

March 14, 2014Roundup: Best Pizza in Philadelphia — Where To Find The Best Pizza In Neighborhoods Across The City

March 5, 2014Coming Attraction: This Fall, The East Passyunk Gateway Will Bring A New Public Space For Performances, Bike Share And More To The East Passyunk Neighborhood

Uwishunu covers everything fun and exciting happening in Philadelphia — read it daily for the latest on restaurants, bars, events, festivals, arts, music, hotels and more.
Details
Get Directions
East Passyunk Ave. Philadelphia, PA
Website
Neighborhood:
Visit Official Website
In the neighborhood
Restaurants & Dining

1219 S. 9th Street
Philadelphia, PA 19147
(215) 389-0659
Website

View more Restuarants & Dining
Find us on Facebook