Philadelphia Book Festival
Celebration of the joy of reading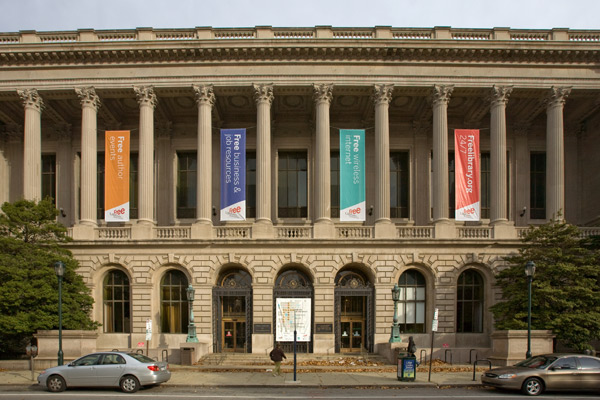 Description
Dates
April 13-19, 2014
The Experience
Now in its eighth year, the annual Philadelphia Book Festival hosted by the Free Library of Philadelphia is a city-wide celebration of the written word.
Coinciding with National Library Week (April 13-19), the Philadelphia Book Festival includes author appearances at the Parkway Central Library and special activities at neighborhood libraries.
Featured authors appearing at this year's festival include Debbie Macomber, Barbara Ehrenreich and Pat and Gina Neely. All events during the Philadelphia Book Festival are free and open to the public.
Click here for a complete list of events during the Philadelphia Book Festival
PATH: http://www.uwishunu.com/tag/philadelphia-book-festival/feed/image/
April 16, 2014Tonight Picks: Manayunk Restaurant Week, Beer School At Local 44, Pay-What-You-Wish Wednesday At The Philadelphia Museum Of Art, The Philadelphia Book Festival And More

April 7, 2014The Philadelphia Book Festival Returns With Dozens Of Events At Public Libraries Across The City, April 14 Through 19

March 27, 2014Roundup: Our Guide To Early-Spring Festivals Coming To Philadelphia In The Next Few Weeks

Uwishunu covers everything fun and exciting happening in Philadelphia — read it daily for the latest on restaurants, bars, events, festivals, arts, music, hotels and more.
Details
Get Directions
1901 Vine Street
Philadelphia, PA 19103
(215) 686-5322
Website
Find us on Facebook