Fringe Festival
Celebration of thought-provoking productions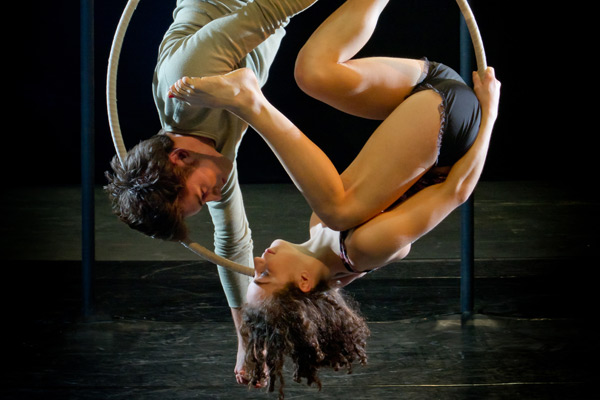 Description
Dates:
September 5-21, 2014
The Experience
Now in its 18th year, the Philadelphia Fringe Festival (formerly known as the Philadelphia Live Arts Festival and Philly Fringe) will once again transform the city over 18 days of spectacular performances from artists across the globe.
Presented by FringeArts, the 2014 Fringe Festival will feature hundreds of dance, theater, visual arts, music and spoken-word performances in traditional venues, but also on street corners, cars, galleries, cabarets and restaurants. It's offbeat, daring and avant-garde with lots of artistic cross-pollination.
The heart of the festival is FringeArts' Presented Fringe performances.
For more information on Philadelphia Live Arts and Philly Fringe, click the button below.
Feastival
Each year, Feastival brings together Philadelphia's top culinary artists in support of FringeArts and the Fringe Festival. One of the top events of the year, Feastival features more than 75 area chefs, live entertainment and hundreds of guests.
For more information and ticket availability, click the button below.
History
Influenced by Edinburgh, the granddaddy of all Fringe Festivals, five Philadelphia artists banded together in 1997 to create an outlet for other contemporary and experimental performers to present their works. What began as a five-day event has grown into more than two weeks of high-quality, highly innovative artistic presentations.
PATH: http://www.uwishunu.com/tag/fringe-festival/feed/image/
September 19, 2013Tonight Picks: Fall Festivals Fill The City With Street Fare Food Truck Block Party In Mt. Airy, Third Thursday Live And Local At Race Street Pier, Rittenhouse Row Fall Fashion Crawl And More

September 18, 2013Tonight Picks: The Philadelphia Collection Kicks Off, The Fringe Festival And Oktoberfest Carry On, Restaurant Week, Art Openings And More

September 16, 2013This Week At The Fringe: Picks For Presented And Neighborhood Philadelphia Fringe Festival Shows The Week Of September 16-22

September 12, 2013Tonight Picks: Baltimore Avenue Dollar Stroll, Free Movie Screening At Paine's Park, 5th Anniversary Celebration At Distrito And More

September 11, 2013Tonight Picks: The Final Night Of P.M. At The Penn Museum, Free Live Jazz At The Kimmel Center, Center City Sips And More

Uwishunu covers everything fun and exciting happening in Philadelphia — read it daily for the latest on restaurants, bars, events, festivals, arts, music, hotels and more.
Details
Get Directions
Fringe Festival Box Office
120 N. 3rd Street
Philadelphia, PA
(215) 413-1318
Website
Visit Official Website
In the neighborhood
Accommodations

235 Chestnut Street Philadelphia, PA 19106
(215) 922-4443
Website

View more hotels

Museums & Attractions

6th and Race Streets (Locations vary for each attraction) Philadelphia, PA 19106
(215) 629-4026
Website

View more attractions

Restaurants & Dining

8 S. Front Street
Philadelphia, PA 19106
(215) 922-2803
Website

View more Restuarants & Dining
Find us on Facebook