LGBT Philadelphia Maps and Downloads
Downloadable travel guides and maps to help you explore Philly's Gayborhood and beyond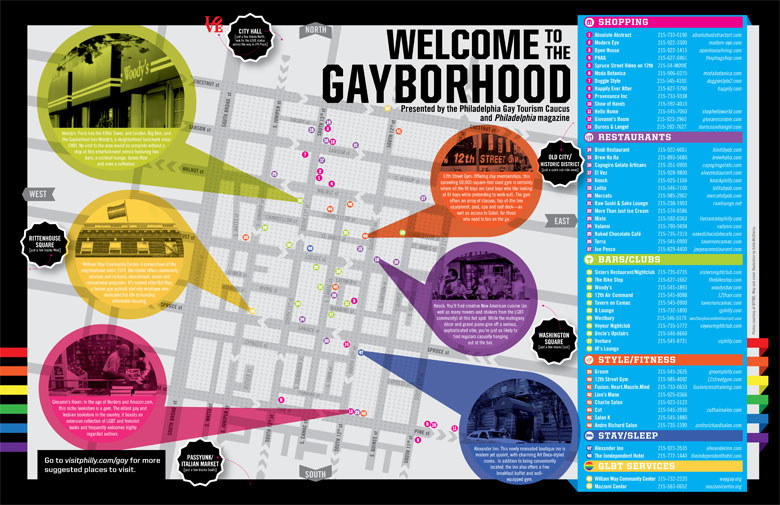 Click the image to download Philadelphia's Gayborhood map as a PDF.
Philadelphia's Gayborhood Map
Click here to view a map (PDF) exploring Philadelphia's nine block "Gayborhood" full of great shopping, dining, nightlife and more!
Navigaytour Travel Guide
Click here to download the Navigaytour, a gay and lesbian travel and resource guide.