History in Philadelphia
Don't miss these hotspots
Explore Philadelphia's Historic District
Welcome to Philadelphia's Historic District, the birthplace of the nation and the first World Heritage city in the United States.
The Historic District, spanning from the Delaware River to 7th Street and from Vine Street to Lombard Street, is rich in history — after all, this district was the heart of Philadelphia's original city.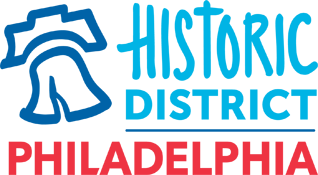 But it's also home to buzzed-about restaurants and beer gardens, owner-operated boutiques, pushing-the-boundaries art galleries and more.
Click the button below for our guide to Philadelphia's Historic District.
Explore Philadelphia's Historic District
History in Philadelphia
The paths to understanding American history all converge in Philadelphia and its historic countryside. Even before William Penn founded the city and built his estate in Bucks County, Native Americans and Swedish colonists recognized the region as an attractive place for trade and settlement.
Known as the birthplace of American democracy, Historic Philadelphia's Independence National Historical Park (INHP) is located on the site of many of the seminal events that carried the nation through its founding as a global leader of democratic ideals. But this site hasn't remained static in the nearly two-and-a-half centuries since the Declaration of Independence was adopted there on July 4, 1776. Instead, it has grown and progressed with the times, emerging in the early 21st century as a National Historical Park, providing a living model of history for the generations who come to experience it.