Penn's View Hotel
Charming European hospitality in historic Old City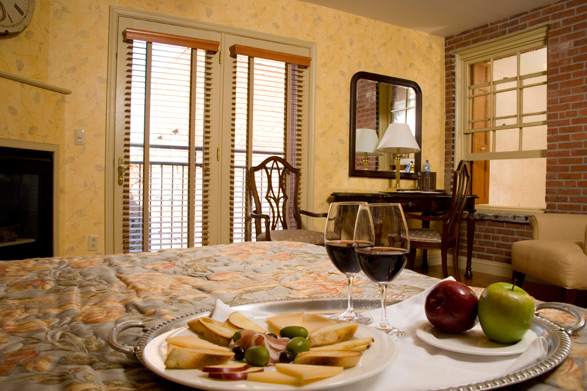 Description
The Penn's View Hotel, an intimate, boutique hotel originally built in 1828, provides elegant, European-style accommodations in a historic setting.
The hotel offers a perfect location in the Historic District, just a short walk to the Liberty Bell, Betsy Ross House and countless other historic sites.
The hotel's 51 guest rooms are finely appointed with king- or queen-sized beds, while premium guest rooms feature Jacuzzis and working fireplaces. Each stay, for every room type, includes a morning newspaper and complimentary continental breakfast.
Ristorante Panorama
Room service is provided during restaurant operating hours by Ristorante Panorama . If you care to dine at the restaurant, you can enjoy the world's largest wine bar with more than 150 wines by the glass. The hotel also features free wireless internet for all guests throughout the building and free access to the fitness room.
Details
Get Directions
14 N. Front Street
Philadelphia, PA 19106
(215) 922-7600
Website
Book your stay now
In the neighborhood
Restaurants & Dining

138 S. 2nd Street
Philadelphia, PA 19106
(215) 413-1443
Website

View more Restuarants & Dining

Museums & Attractions

600 Market Street Philadelphia, PA 19106
(215) 965-2305
Website

View more attractions

Accommodations
Find us on Facebook