Family Friendly New Year's Itinerary
Ring in the New Year in Philadelphia with the whole family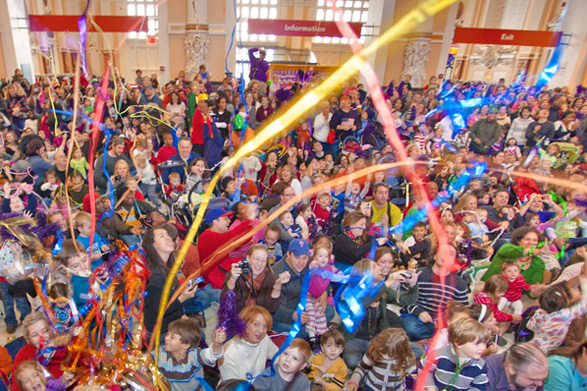 Description
New Year's Eve falls on a Saturday this year, and that's great news for families looking to make the most of a whole weekend of fireworks, festivities and special goings-on.
Explore Philadelphia's wealth of historic attractions, world-class museums and ongoing holiday happenings before ringing in 2014. Enjoy a lunchtime New Year celebration with the Countdown to Noon at the Please Touch Museum, watch the "square" drop at Franklin Square or head across the river to Adventure Aquarium to watch the SugarHouse Casino New Year's Eve Fireworks on the Delaware River at 6 p.m. (or extend bedtime for the second show at midnight).
As always, take advantage of the popular Visit Philly Overnight Hotel Package™ and get free parking for the weekend.
Details
View On Map
Location
Center City, Penn's Landing
Transportation
Foot, taxi or SEPTA
Duration
Three days and two nights
Neighborhood
Neighborhood:
/
/
/