Real Young, Real Fun, Real Philly Itinerary
The fresh and fun way to visit Philadelphia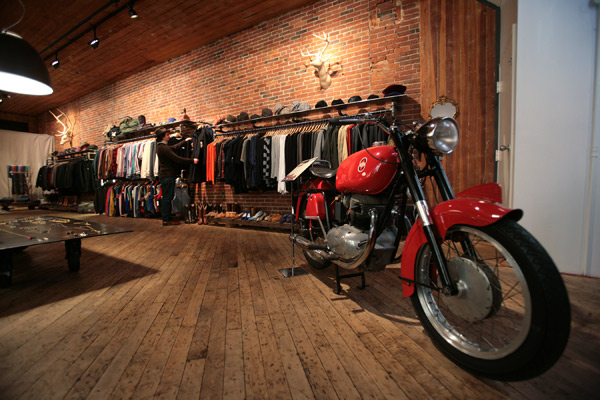 Description
Get ready to embark on a Philadelphia adventure with the "Real Fun, Real Young, Real Philly" itinerary — a whirlwind tour of the city's most happening restaurants, nightclub, shops and breweries.
The weekend-long getaway features stops at the city's most happening spots for the "twenty- and thirty-something" set: extreme history, funky neighborhoods, modern art galleries, a ballpark, superb restaurants and trendy nightspots, all topped off with the obligatory late-night cheesesteak run.
Get plenty of rest before you come to Philly. Once you're here, you'll need energy to cram in everything on your party plate.
Friday 12 p.m.
The Philly Trinity
Staying fueled will be critical to making it through the weekend. Luckily for you, Philadelphia is a foodie's kind of town.
So when you hit the city, your first stop should be one of Philadelphia's outstanding restaurants — but one that's cozy and relaxed.
Our suggestion? Check out Tria , a wine-and-cheese-and-beer specialist with some outstanding sandwiches and salads, to boot. Weather permitting, grab sidewalk seating and soak in the neighborhood's laid-back vibe.
12th and Spruce Streets
Tria
Philadelphia, PA 19107
Friday 1:30 p.m.
Independence Starts Here
Now you're ready to hit the ground touring. Old City, home to the Liberty Bell Center , Independence Hall and the incredible National Constitution Center , is just a few blocks east of Tria. If history's what you're after, pick up free, timed tickets for Independence Hall at the Independence Visitor Center, then walk directly across a most historic street to eye up the Liberty Bell.
The nearby National Constitution Center, a modern marvel designed by Ralph Appelbaum, features impressive exhibits on the U.S. Constitution, a wonderful interactive production called "Freedom Rising," and always excellent — and inspiring — exhibitions.
525 Arch Street
National Constitution Center
Philadelphia, PA 19106
Friday 4 p.m.
Where Philadelphia Shops
Want to catch up on a little shopping? You're in luck — there's no sales tax on clothes in Pennsylvania, and Old City is the perfect place to exercise your right to shop.
The shops and boutiques along 2nd and 3rd Streets join together to make one of the best retail areas on the East Coast — you can find vintage wares, handmade jewelry, cigars, designer hoodies, you name it, inside the independently owned stores lining these streets. Even The New York Times and Travel + Leisure have gone shopping here.
It's best to walk around and fine what tickles your fancy, but some of our favorite shops are Sugarcube, Smak Parlour and Host Interiors.
124 N. 3rd Street
Sugarcube
Philadelphia, PA 19106
Friday 5 p.m.
Sitting Pretty
The position of the sun indicates that something magical is happening: Happy Hour! Good thing you're in Old City, Philly's most popular neighborhood for a night on the town. Walk around the neighborhood and find your favorite outdoor spot to sip a cool drink – some good bets are Patou, Continental and The Plough and the Stars.
If it's the first Friday of the month, it's, well, First Friday, a monthly art crawl where the area's galleries (mostly located around 2nd and 3rd Streets above Market Street) open their doors to cruising crowds, often serving aperitifs and hors d'oeuvres (or if that fails, wine and cheese). On non-first Fridays, galleries in this neck of town normally remain open until 7 P.M.
138 Market Street
Continental Restaurant and Martini Bar
Philadelphia, PA 19103
Friday 8 p.m.
Eating Good in the Neighborhood
You'll find your dinner options are numerous here. Many require reservations, though some don't. If you're lucky enough to score a table at Amada, the nationally acclaimed Spanish tapas restaurant on Chestnut Street, by all means, take it.
Just down the street from Amada is Buddakan, a Stephen Starr venture that's as fun as it is upscale. Try to score a table beside the glistening Buddha figure.
217 Chestnut Street
Amada
Philadelphia, PA 19106
Friday 10 p.m.
Where the City Never Sleeps
The night isn't even close to over yet. If dancing is your thing, head over to 32º, an upstairs lair, where shots served in ice cube glasses and top-shelf bottle service are standard. Or you could try Swanky Bubbles, the city's only champagne bar. Or you could just walk around and see where the night takes you.
16 S. 2nd Street
32°
Philadelphia, PA 19106
Saturday 10 a.m.
Big-Time Breakfast
After a much-needed night's rest, you're ready for morning nosh at Sabrina's Café. This beloved little nook boasts cream cheese- and banana-stuffed challah French toast, humongous frittatas and delicious huevos rancheros. Be warned, though — Sabrina's is immensely popular, so you won't be the only ones waiting for a table. It's best to call ahead.
But no matter the wait, it'll be worth it. Trust us.
910 Christian Street
Sabrina's Cafe
Philadelphia, PA 1914
Saturday 1 p.m.
Take Me Out to the Ballgame
Then, season permitting, it's off to a game at Citizens Bank Park, the South Philly home of the Fightin' Phils. Nothing beats a Phillies game, especially when the home team is dominating the competition, and especially when you can enjoy the ballpark's award-winning cheesesteaks, roast pork sandwiches, microbrews and the Schmitter, a famous cousin to the cheesesteak that incorporates fried bologna and a kaiser roll.
If there's no baseball game on tap, head to Philadelphia Brewing Company in Port Richmond for some delicious microbrew tasting. After touring the historic facility, beer connoisseurs can stop in the tasting room and sample the full PBC line. Tours are available 12 – 3 P.M. most Saturdays, but you should call (215) 427-BREW beforehand to book your tour.
Like what you tried at PBC? You can get a lot more of it at Standard Tap, a pub much acclaimed for its local beer selection, excellent bar food and for anchoring the developing artists' neighborhood of Northern Liberties. Don't miss the chicken pot pie or double Standard burger, among more ambitious fare like mussels, short ribs and thoroughly excellent vegetarian sandwiches.
Citizens Bank Way and Pattison Avenue
Citizens Bank Park
Philadelphia, PA 19123
Saturday 4:30 p.m.
Retail in Rittenhouse
After your time at either Citizens Bank Park or PBC and Standard Tap, why not indulge in some more shopping, this time in Rittenhouse Square?
From Chestnut to Locust and Broad to 21st Streets, you'll find big names like Diesel, Burberry, Lucky Brand Jeans and Lacoste, along with elite indie boutiques such as Petulia's Folly and Ubiq (which specializes in classic Nikes — very cool).
1509 Walnut Street
Ubiq
Philadelphia, PA 19102
Saturday 8 p.m.
Saturday Night Supper
And before you know it, it's dinnertime. This time, you're doing the town again — but from the other side of Broad Street.
Dress is chic at Twenty Manning, the sleek and worldly sister of simpler Mediterranean bring-your-own-bottle (BYOB) establishment Audrey Claire. The menu at Twenty Manning is new American with Asian influences, and the must-have drink is the poma-tina.
261 S. 20th Street
Twenty Manning
Philadelphia, PA 19103
Saturday 10 p.m.
Blue Jean Baby
After your meal, head on over to Denim, another upstairs bottle-service club. Here, the theme is (you guessed it) denim; the atmosphere, laid back; the crowd, stylish. Look for city scenesters, club types and DJs — the perfect inspiration to get your hips down on the dance floor.
1712 Walnut Street
Denim
Philadelphia, PA 19103
Saturday 1 a.m.
When in Rome Philadelphia…
By now, you've certainly burned enough calories to earn those late-night munchies. Hop in a cab, and tell the driver, "Pat's and Geno's." These 24-hour rival South Philly cheesesteak stands just get going as the bars close. Pick your place, grab a spot in line and get to the counter.
Once there, order quickly and correctly. A cheesesteak "wit" (that's slang for "with") comes with sautéed onions. A cheesesteak "witout" is onion free. At 1 A.M. — or any time of the day, really — nothing tastes better.
1219 S. 9th Street
Geno's
Philadelphia, PA 19147
Sunday 10:30 a.m.
Morning Mojitos
By day three, emerging from your cozy bed might be slightly difficult. But the rewards are well worth the effort. Just think: Cuban French toast, hearty chorizo and egg platters, cinnamon-spiked coffee and suddenly, you're up, showered and heading to a lazy brunch at Cuba Libre.
The island menu will soothe all remnants of over-partying Saturday night. And if all else fails, there's always a minty mojito to kick-start your day.
10 S. 2nd Street
Cuba Libre
Philadelphia, PA 19106
Hotels + More
The Basics
Transportation
If you're traveling from New York, New England, DC, Baltimore, Harrisburg, etc., Amtrak is easy – Book online at Amtrak or call 1-800-USA-RAIL.
Driving
If you drive here, stash your car off-street until you leave. Though you might enjoy an occasional cab, trolley or carriage ride, there's nothing you can't reach on foot. Parking regulations are enforced in the historic area, and you may find yourself getting towed with un-municipal efficiency.
Start at the Center
The Independence Visitor Center (IVC) — the exclusive pick-up location for free tickets to Independence Hall — offers personalized trip-planning services, free WIFI, brochures and maps, informational exhibits and films, a gift shop, two cafes and tickets to all major tours and attractions in the Philadelphia region. Located at 6th & Market Streets across from the Liberty Bell, the IVC is your one-stop-shop for tickets, souvenirs, itinerary planning, maps and more. Stop at the IVC when you arrive in Philadelphia, or call 800-537-7676 to speak to a live concierge.
Accommodations
You can't get much more young and fun than the aloft Philadelphia Airport, which combines modern design, interactive resources and lots of cool extras to make your Philly stay fresh and affordable.
The Independent, meanwhile, is a new boutique hotel right in Center City. Each guest room features its own unique design, while the building — an example of Georgian-Revival architecture — is listed on the National Register of Historic Places.
The Philly Overnight® Hotel Package is a popular getaway — and a terrific deal. It's available throughout the year and gives you free parking (worth $50 or more) and special offers and discounts – in addition to deluxe accommodations in Center City Philadelphia. Check out the package, then pick your favorite hotel.
More food and drink, please!
Of course, what we've recommended is just a sample of the amazing range of food and drink in Philadelphia. Take a closer look at the city's Dining and Nightlife offerings and pick your favorites.
4301 Island Avenue
aloft Philadelphia Airport
Philadelphia, PA 19153
Details
View On Map
Location
Center City Philadelphia: Rittenhouse Square, Old City, Bella Vista and beyond
Transportation
On foot or in a taxi
Duration
Approximately 36 hours (Friday evening to Sunday afternoon)
Neighborhood
Neighborhood:
/
/
/
/
/
/
/
/
/
/