Silver Linings Playbook
Philadelphia Itinerary
Inspired by the Academy Award-winning film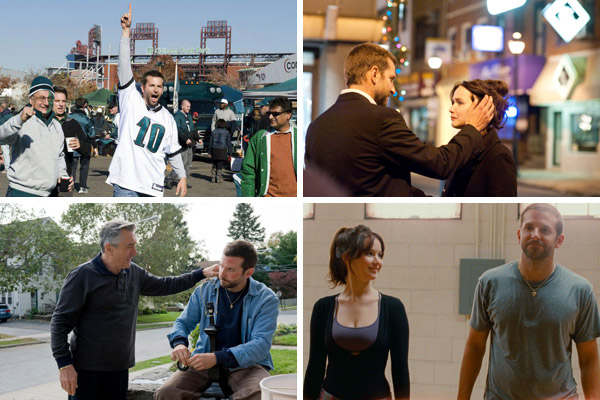 Description
The 2012 film Silver Linings Playbook starring hometown boy Bradley Cooper has been a smash hit. It earned over $100 million at the box office and was nominated for a whopping eight Academy Awards. Jennifer Lawrence was awarded the Oscar for Best Actress for her powerful portrayal of "Tiffany" in the film.
Philadelphia is another star in the movie. Much of the movie is set and was filmed in Philadelphia and the nearby suburbs. The movie also celebrates and embraces the underdog spirit that Philadelphia knows and loves so dearly.
So what better way to delve deeper into the movie than to visit some of the places Bradley Cooper's "Pat" and Jennifer Lawrence's "Tiffany" visit in the film, like Lincoln Financial Field, Jewelers' Row and the Llanerch Diner. Check out our complete Silver Linings Playbook Itinerary below.
Book Your Stay
Complete your visit with the popular Philly Overnight Hotel Package. It comes with free hotel parking and a special gift upon check-in.
On Location
View the listings below to begin your Silver Linings Playbook journey. Click the day button (in blue) to proceed to the next day. Note: Locations featured in the film are listed in bold.


Details
View On Map
Location
Center City, Philadelphia; South Philadelphia; and the suburbs
Transportation
By foot in Center City; by taxi, Septa or car for locations beyond
Duration
Overnight