The Phanatic Around Town Itinerary
Visit all 20 Phanatic statues this summer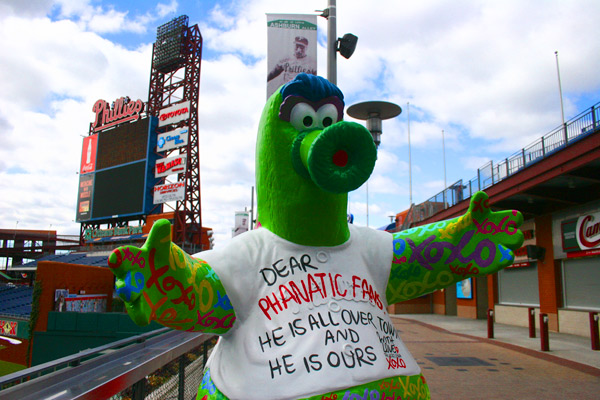 Description
Photo by M. Edlow for GPTMC
The Phanatic Around Town statue craze has taken over Philadelphia!
Twenty Phanatic statues, all custom-painted by local artists, are located at attractions throughout Philadelphia this summer. Two words: photo op!
And to make it even more fun, the 20 Phanatic statues are located at some of Philadelphia's favorite attractions, ranging from Citizens Bank Park (home of the Phillies) to the Independence Seaport Museum. And since Philly's such a walkable city, the next Phanatic is just a hop and a couple skips away.
Details
View On Map
Location
19 locations throughout Philadelphia
Transportation
By car and SEPTA (public transportation) and on foot
Duration
Throughout the summer of 2010