Mural Arts Program
Philadelphia-sponsored murals project spanning the whole city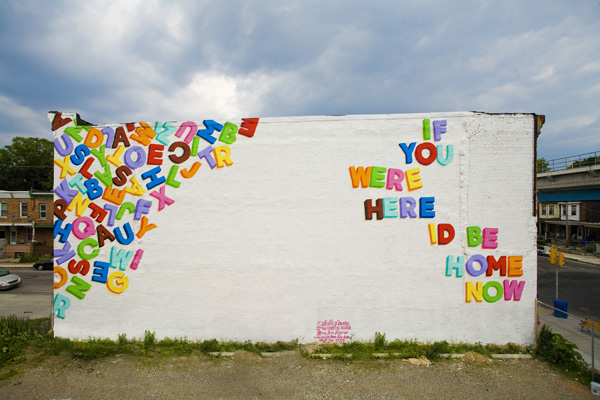 Description
The Experience
Thanks to the City of Philadelphia's extremely successful Mural Arts Program — which celebrated its 25th anniversary from October 2008 through October 2009 — more than 3,000 murals have been painted so far on walls around the city. In every neighborhood you can see building walls transformed with images of heroes (from Dr. J to Frank Sinatra), fantastic landscapes or hope-inspiring scenes.
Maps featuring some outstanding murals are available from the program's offices, at City Hall and the Independence Visitor Center where they will trace accessible driving, walking and bike tours you can do yourself.
You can also learn about the Program's incredible Mural Tours by visiting Mural Arts Program.
History
The city-run Mural Arts program was born in 1984 as the Anti-Graffiti Network, providing constructive projects for young artists. It has grown into a public art project that far surpasses other cities' programs in its scope and organization.
The unique mural-planning process always brings artists together with community members; the result is a kind of ever-growing collage of the city's hopes and dreams.
Love Letter
The Mural Arts Program unveiled Love Letter, a public art project consisting of 50 rooftop murals from 45th to 63rd Street along the Market Street corridor…and you can tour them.
Tours depart from Love Park (meet by the sculpture) for a ride on the El train, accompanied by a Mural Arts Program tour guide. The murals are best viewed via the Market-Frankford elevated transit line, and "collectively express a love letter from a guy to a girl, from an artist to his hometown, and from local residents to their West Philadelphia neighborhood."
Find out more at aloveletterforyou.com.
Insider Tip
The city's largest mural, Common Threads by Meg Fish Saligman, towers over the intersection of Broad and Spring Garden Streets. Saligman used students from several Philadelphia high schools as her models.
Details
Get Directions
1729 Mount Vernon Street
Thomas Eakins House
Philadelphia, PA 19130
(215) 685-0754
Website
Neighborhood:
Visit Official Website
In the neighborhood
Accommodations

100 N. Columbus Boulevard
Philadelphia, PA 19106
(215) 627-7900
Website

View more hotels

Museums & Attractions

19 South 10th Street Philadelphia, PA 19107
(215) 922-3807
Website

View more attractions

Restaurants & Dining

112 S. 13th Street Philadelphia, PA
(215) 732-2400
Website

View more Restuarants & Dining
Find us on Facebook