Peter Nero and the Philly Pops
Beethoven, Big Band and Broadway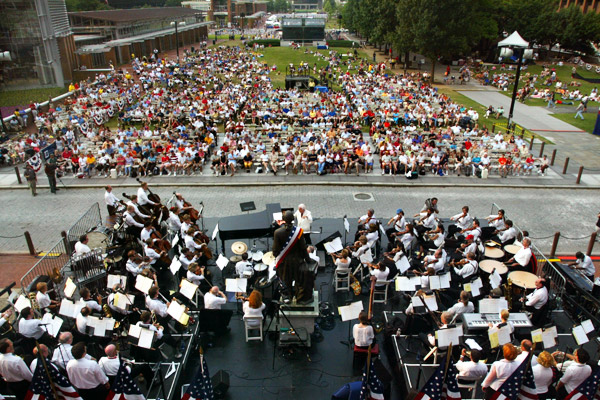 Description
The Experience
Grammy Award-winning pianist and conductor Peter Nero leads an accomplished and versatile orchestra through upbeat programs for people who enjoy all kinds of music. Demonstrating formidable breadth and skill, the musicians are equally at home performing classical, Broadway, rock and jazz works. Seasonal highlights include eclectic performances with such titles as Latin Fiesta, Pop Opera, Jump n' Jive and Broadway Showstoppers.
The Philly Pops is known for its adventurous combinations, so don't be surprised if you hear selections from the disco musical The Wiz juxtaposed with Beethoven's Ninth symphony. Drawing from diverse musical genres in suave arrangements, Nero proves that sophisticated orchestration and popular tunes can happily coexist.
History
Produced by the nonprofit organization Encore Series, Inc., Peter Nero and the Philly Pops has been energizing audiences since 1979. The Pops has performed for many special events including Philly's Fourth of July fireworks festivities at the Art Museum, on television for We the People, to celebrate the signing of the Constitution, and at New York City's Carnegie Hall to enthusiastic audiences.
Details
Get Directions
Broad and Spruce Streets
Kimmel Center
Philadelphia, PA 19102
(215) 893-1999
Website
Neighborhood:
In the neighborhood
Accommodations

120 S. 17th Street
Philadelphia, PA 19103

(215) 569-8300
Website

View more hotels

Museums & Attractions

Broad and Spruce Streets
Philadelphia, PA 19102
(215) 893-1999
Website

View more attractions

Restaurants & Dining

1516 Sansom Street
Philadelphia, PA 19102
(215) 569-9525
Website

View more Restuarants & Dining
Find us on Facebook