Brandywine Valley Wine Trail
Explore the wineries of the Brandywine Valley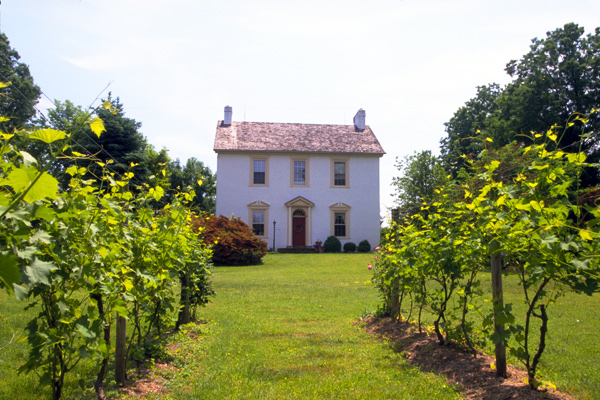 Description
Meander through the beautiful, historic countryside as you explore the wineries along the Brandywine Valley Wine Trail.
Spanning scenic southeastern Pennsylvania between historic Philadelphia and the Amish countryside outside Lancaster, the wineries of the Brandywine Valley Wine Trail are located within an easy drive of one another. Each winery has its own distinct personality for you to discover.
The wineries are sprinkled across the beautiful and historic area that lies between the cities of Philadelphia, Wilmington, Lancaster and West Chester. After exploring the beautiful vineyards, visit popular attractions like Longwood Gardens, the Brandywine River Museum and Kennett Square, "The Mushroom Capital of the World."
Brandywine Valley Wine Trail Passport
Twice a year, the Wine Trail hosts passport events where visitors can purchase one ticket granting access to events at each winery along the trail: Black Walnut Winery, Chaddsford Winery, Kreutz Creek Vineyards, Paradocx Vineyard, Pantone Cellars, Penns Woods Winery and Twin Brook Winery.
Events and Activities
The wineries actively promote themselves as a group through free annual festivals, wine dinners, summer concert series and crafts fairs. Notable festivals include Barrels on the Brandywine every weekend in March and the Harvest Festival in September and October, held simultaneously at all of the wineries.
The Wine Trail is one of several incredible Trails of the Brandywine Valley.
Details
Get Directions
632 Baltimore Pike
(Chaddsford Winery - a sample starting point)
Chadds Ford, PA 19317
(610) 388-6221
Website
Find us on Facebook