Drexel Park
Spectacular skyline views from the west side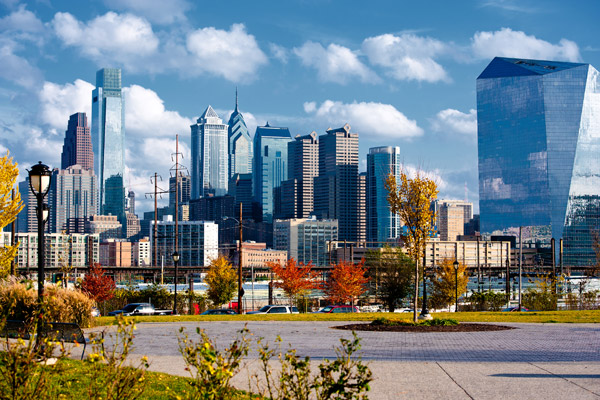 Description
Both Powelton residents and Drexel students flock to this 2.5-acre oasis for its walking paths, benches and open green space, where picnics, Frisbee games, reading and sunbathing are the main activities. And that view—it makes a typical day in the park visually stunning.
PATH: http://www.uwishunu.com/tag/drexel-park/feed/image/
August 22, 2013Tonight Picks: Free Movie Screenings At Drexel Park, Schuylkill Banks And Penn's Landing, Seafood Boil At Morgan's Pier, Food Trucks At World Cafe, Diner En Blanc And More

August 20, 2013Reminder: The Awesome Fest At Drexel Park Presents Two Final Film Screenings, Tonight, August 20 And Thursday, August 22

August 16, 2013Reminder: The Awesome Fest, A Summer Long '80s Music And Film Festival Ends On Thursday, August 22

Uwishunu covers everything fun and exciting happening in Philadelphia — read it daily for the latest on restaurants, bars, events, festivals, arts, music, hotels and more.
Details
Get Directions
32nd Street and Powelton Avenue
Philadelphia, PA 19104
Website
Neighborhood:
In the neighborhood
Restaurants & Dining

3649 Lancaster Ave.
Philadelphia, PA 19104
(215) 382-2143
Website

View more Restuarants & Dining

Museums & Attractions

3819 Hamilton St.
Philadelphia, PA 19104
(215) 386-3784
Website

View more attractions