Cheesesteaks
Here in Philly, cheesesteaks are a civic icon, a tourist draw and a cultural obsession.
Often imitated around the world, the cheesesteak — a long, crusty roll filled with thinly sliced sautéed ribeye beef and melted cheese — is rarely duplicated successfully outside of Philadelphia.
---
Hoagies
Outside of the Philadelphia and New Jersey area, they're often called "subs" or "heroes." Philly takes its hoagie game seriously: The bread has to be just right—slightly crunchy on the outside, and soft enough to allow a hungry eater bite through to the hearty supply of deli meat, cheese and toppings.
---
Roast Pork
Outside of the cheesesteak, there's another Philly sandwich that many locals consider to be the real hometown choice: roast pork.
Like its more popular cousin, the roast pork starts with a quality long roll, then topped with roasted sliced pork, provolone cheese and broccoli rabe. Some people add long hots (peppers) for even more flavor.
The version at Tommy DiNic's in the Reading Terminal Market earned the title "Best Sandwich in America" by the Travel Channel.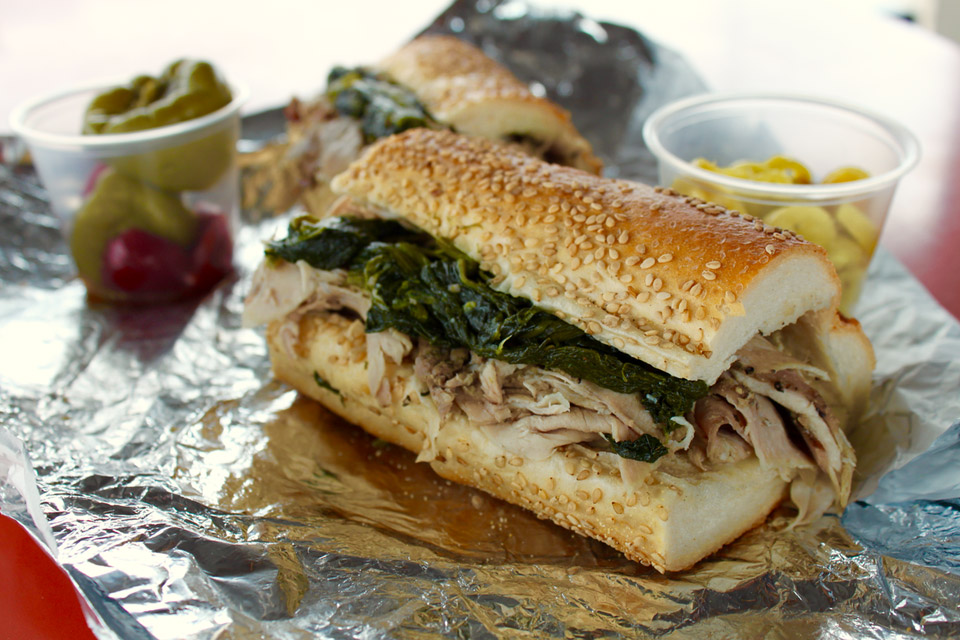 Like the cheesesteak, roast pork has become a quintessential Philly sandwich experience. (Photo by E. Teel)
---
Soft Pretzels
Introduced by early German settlers, this doughy pleasure serves as more than a snack. In the morning, locals can be seen dipping pretzels into cream cheese for Philly's version of a breakfast bagel. Other times of day, mustard is the condiment of choice.
Food carts and the multiple Philly Pretzel Factory locations sell the oblong version, and the Amish vendors at Reading Terminal Market bake the more recognizable (to non-Philadelphians) circular twisted shape with a delightful buttery finish.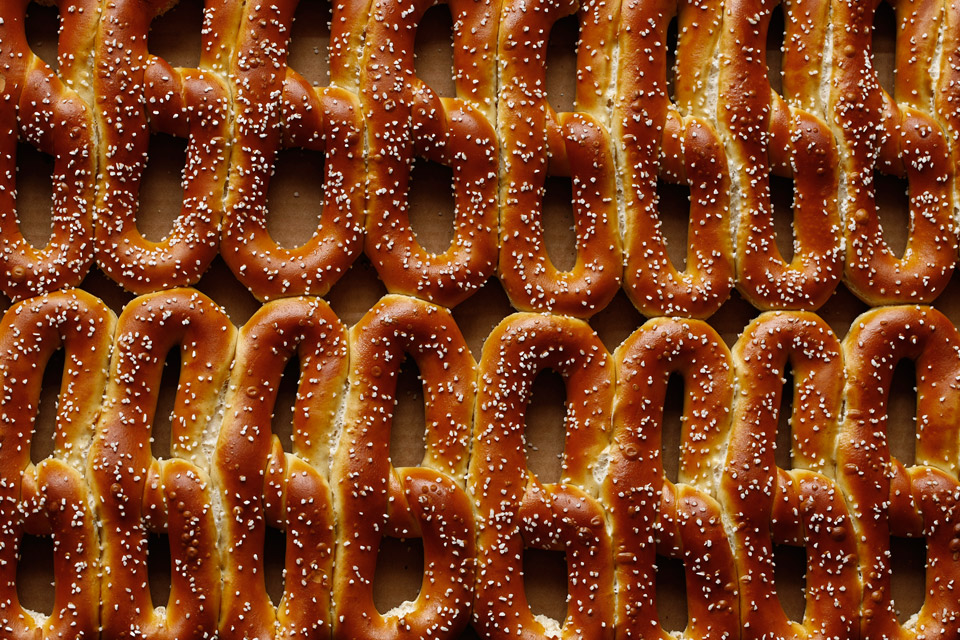 Grab a soft pretzel and dip it in a dab of mustard for a classic Philly snack. (J. Varney for Visit Philadelphia)
---
Water Ice
Called Italian ice in other parts, water ice dominates the summer snack market in Philadelphia. It's smoother than a snow cone or shaved ice, and the flavor is mixed right in, rather than poured on top. Lemon and cherry win the most-ordered contest, though the sweet treat comes in a variety of flavors.
South Philadelphia's John's Water Ice and multiple Rita's Italian Ice locations keep people cool in the warmer months.
---
BYOB
Philadelphia's difficult-to-acquire liquor licenses and Pennsylvania's let's-call-them-quirky liquor laws created a dining phenomenon: the BYOB, short for bring your own bottle. What began as a restaurant workaround has become an essential ingredient to the Philadelphia restaurant scene.
Diners bring their bottle of choice — wine, champagne, beer, even spirits — to the more than 300 BYOBs in the city, and chefs bring their best to the plate.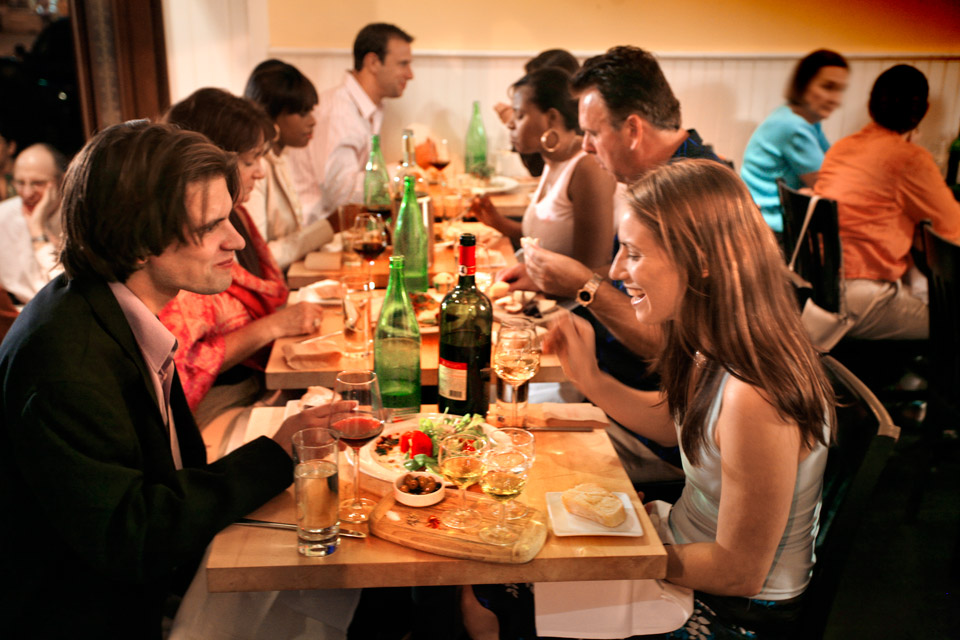 Maercato, an Italian restaurant located in the Washington Square West neighborhood, is one of many BYOBs in Philadelphia. (G. Widman for Visit Philadelphia)
---
Where to Buy Alcohol
Those looking for wine and liquor need to find a Fine Wine and Good Spirits outlet, called a "state store" by locals because they're run by the state government. More than half a dozen operate in Center City (some are closed on Sundays).
For beer, distributors sell cases, though most locations aren't easily accessible from Center City. Bottle shops offer six packs, and many, including the two locations of The Foodery, encourage customers to try different styles by opting for the mix-a-six. Select bars also sell a small selection of to-go six packs.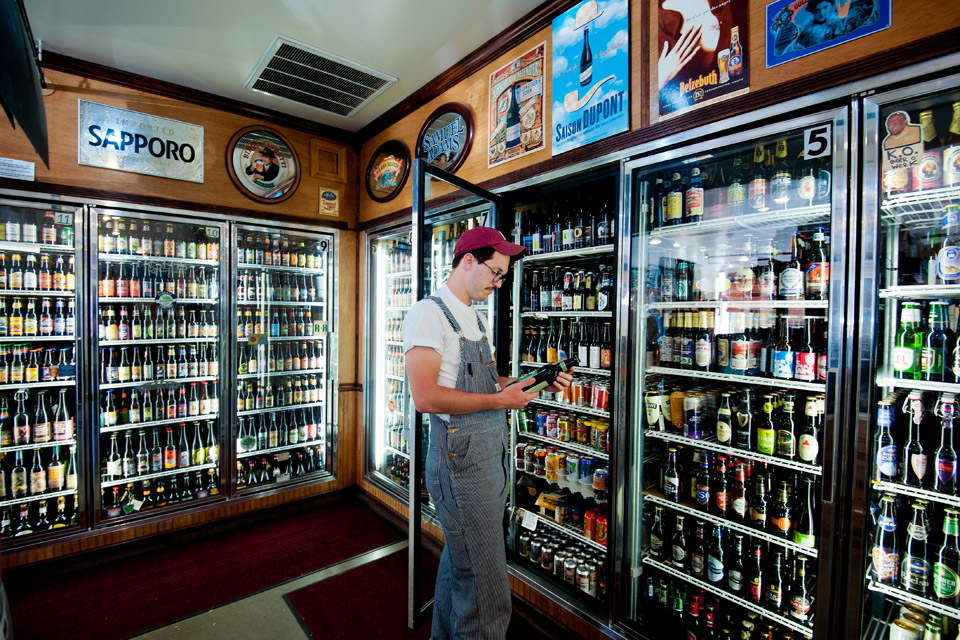 The Foodery offers one of the best selections of to-go beer you could find. (J. Fusco for Visit Philadelphia)