Alla Spina
Italian for beer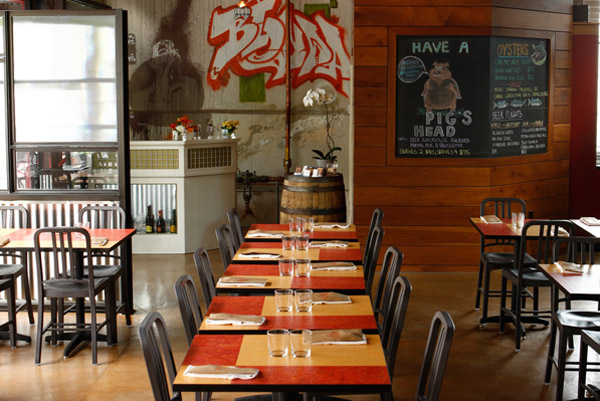 Description
Negronis on tap, rare Italian craft beers and innovative bar food done up how only Marc Vetri can (mortadella hot dogs! veal milanese hoagies!) are just part of what to expect from one of Philly's best beer-centric restaurants.
PATH: http://www.uwishunu.com/tag/alla-spina/feed/image/
March 12, 2014Alla Spina Launches Sunday Suds And Grub, A Rotating Weekly Prix-Fixe Family-Style Menu Every Sunday

March 11, 2014Philly Wine Week Makes Its Debut With Tastings, Classes, Happy Hours And More At Tons Of Bars And Restaurants In The Area, March 23-30

Uwishunu covers everything fun and exciting happening in Philadelphia — read it daily for the latest on restaurants, bars, events, festivals, arts, music, hotels and more.
Details
Get Directions
1410 Mt. Vernon St.
Philadelphia, PA 19130
(215) 600-0017
Website
Neighborhood:
Make a reservation
In the neighborhood
Restaurants & Dining

Museums & Attractions

1515 Brandywine St.
Philadelphia, PA 19130
(215) 569-4060
Website

View more attractions