Alla Spina
Italian for beer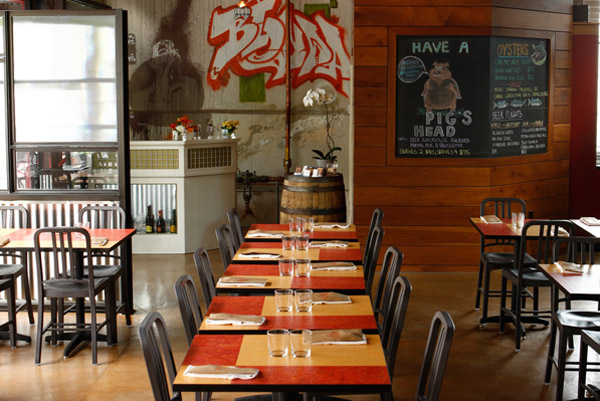 Description
Negronis on tap, rare Italian craft beers and innovative bar food done up how only Marc Vetri can (mortadella hot dogs! veal milanese hoagies!) are just part of what to expect from one of Philly's best beer-centric restaurants.
PATH: http://www.uwishunu.com/tag/alla-spina/feed/image/
February 18, 2014Top Philadelphia Chefs Take On Kosher Dining For A Good Cause At Bubby's Cook-Off, Wednesday, February 26

October 8, 2013More Love For Philly's Food Scene: Food And Wine Magazine's Restaurant Editor Heaps Praise On The Philadelphia Dining Landscape

July 31, 2013Chefs Jose Garces, Marc Vetri And Peter McAndrews To Serve Up Signature Fare At Lincoln Financial Field For The 2013 Philadelphia Eagles Season

Uwishunu covers everything fun and exciting happening in Philadelphia — read it daily for the latest on restaurants, bars, events, festivals, arts, music, hotels and more.
Details
Get Directions
1410 Mt. Vernon St.
Philadelphia, PA 19130
(215) 600-0017
Website
Neighborhood:
Make a reservation
In the neighborhood
Restaurants & Dining

Museums & Attractions

615 N. Broad Street
Philadelphia, PA 19123
(215) 627-6747
Website

View more attractions