Café Lift
Go-to brunch spot in Callowhill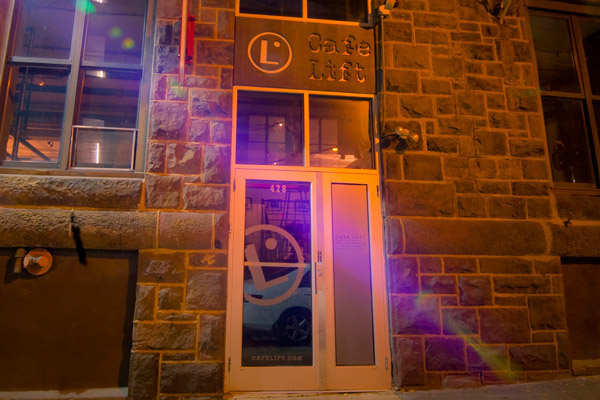 Description
One of the earliest eateries to capitalize on Callowhill's boom, Café Lift is an urbane brunch and lunch spot in an airy post-industrial space. The Euro-style menu includes panini, frittatas and crespelle, including the irresistible Nutty Monkey with bananas and Nutella.
PATH: http://www.uwishunu.com/tag/cafe-lift/feed/image/
January 9, 2014Tonight Picks: A "Pappy" New Year At Percy Street Barbecue, Free Whiskey Tastings At The Trestle Inn, Kensington Quarters Fried Chicken Pop-Up At Cafe Lift And More

January 6, 2014Coming-Soon Fishtown Restaurant Kensington Quarters Pops Up At Cafe Lift With Fried Chicken This Thursday, January 9

October 18, 2013Philadelphia Neighborhoods: Our Guide To The Restaurants, Bars, Clubs And Galleries In The Callowhill Neighborhood Of Philadelphia

Uwishunu covers everything fun and exciting happening in Philadelphia — read it daily for the latest on restaurants, bars, events, festivals, arts, music, hotels and more.
Details
Get Directions
428 N. 13th Street
Philadelphia, PA 19123
(215) 922-3031
Website
Neighborhood:
In the neighborhood
Restaurants & Dining

339 N. 11th Street
Philadelphia, PA 19107
(267) 239-0290
Website

View more Restuarants & Dining

Museums & Attractions

611 Spring Garden St.
Philadelphia, PA 19123
(215) 627-2332
Website

View more attractions