Dahlak
Family-style East African fare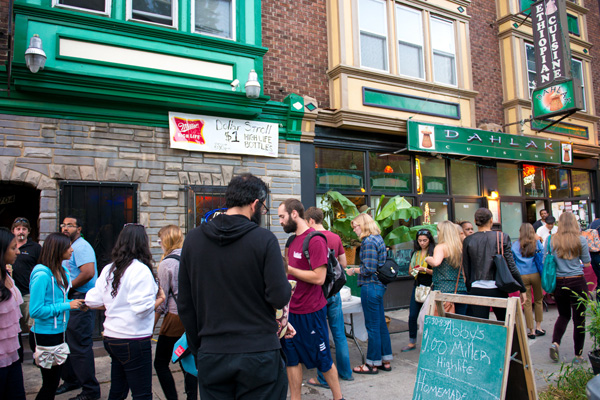 Description
Ethnic food enthusiasts enjoy authentic, family-style Ethiopian and Eritrean food in a cozy atmosphere inside or on the patio here. One of Philly's best East African restaurants, Dahlak does traditional
injera-scooped fare right, but its second identity as an all-inclusive night spot draws in a well-mixed Cedar Park crowd.
PATH: http://www.uwishunu.com/tag/dahlak/feed/image/
September 12, 2013Philadelphia Neighborhoods: Our Guide To The Restaurants, Bars And Markets In The Spruce Hill And Cedar Park Neighborhoods Of Philadelphia

July 29, 2013Reminder: University City Dining Days Is In Full Swing, Check It Out Before It Ends On Thursday, August 1

Uwishunu covers everything fun and exciting happening in Philadelphia — read it daily for the latest on restaurants, bars, events, festivals, arts, music, hotels and more.
Details
Get Directions
4708 Baltimore Avenue
Philadelphia, PA 19143
(215) 726-6464
Website
Neighborhood:
In the neighborhood
Restaurants & Dining

701 S. 50th Street
Philadelphia, PA 19143
(215) 729-1211

View more Restuarants & Dining

Museums & Attractions