Dock Street Brewery and Restaurant
Award-winning craft brews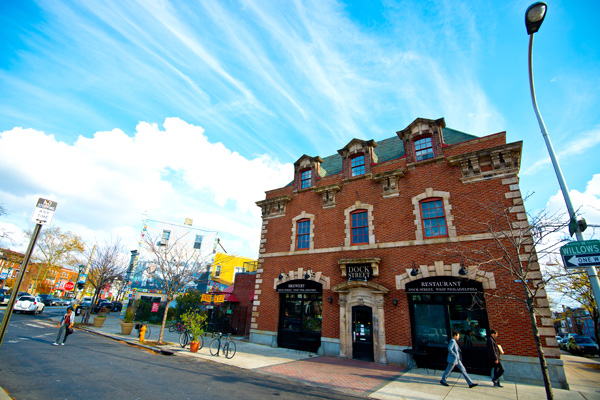 Description
Dock Street became a Cedar Park stalwart the second the respected craft brewery settled down in a lovingly converted firehouse at 50th and Baltimore. In addition to award-winning beers, it also offers a selection of expertly tossed wood-fired pizzas. Beer lovers know to come here for some select takeout specialty bottles, such as La Biere des Amis, one of the first collaborations between a French and American craft brewer.
PATH: http://www.uwishunu.com/tag/dock-street-brewery/feed/image/
March 14, 2014Roundup: Best Pizza in Philadelphia — Where To Find The Best Pizza In Neighborhoods Across The City

October 4, 2013Save The Date: The Philadelphia Film Festival Returns With More Than 100 Movie Screenings Across The City, October 17-27

September 27, 2013Dock Street Brewing Company Serves Up Breakfast Pizzas, Beer Cocktails And Deals During Eagles Games For Its New Sunday Brunch Service

Uwishunu covers everything fun and exciting happening in Philadelphia — read it daily for the latest on restaurants, bars, events, festivals, arts, music, hotels and more.
Details
Get Directions
701 S. 50th Street
Philadelphia, PA 19143
(215) 726-2337
Website
Neighborhood:
In the neighborhood
Restaurants & Dining

4728 Baltimore Avenue
Philadelphia, PA 19143
(215) 726-1095

View more Restuarants & Dining

Museums & Attractions

4916 Baltimore Avenue
Philadelphia, PA 19143
(215) 726-8742
Website

View more attractions