Fork
A stylish New American bistro and Old City anchor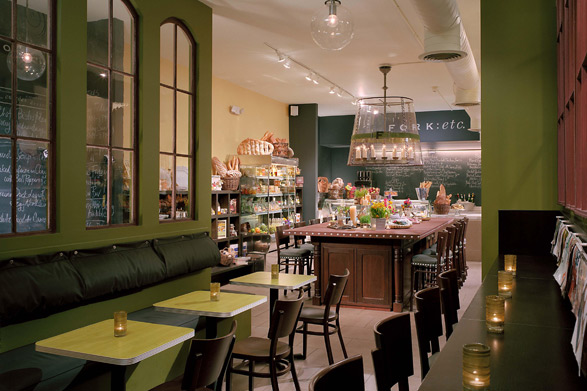 Description
Ellen Yin's elegantly casual New American bistro helped pave the way for Old City's revival in the mid-1990s. And ever since, its consistent output of finely crafted and inventive cuisine has made it a neighborhood classic.
Reflective of its use of fresh, local ingredients, Fork's menu changes daily to emphasize the flavors of the season. The Best of Philly™ -winning menu references influences from around the world, but the overall theme is decidedly its own. The restaurant's hip, stylish and sophisticated interior complements the contemporary menu and makes it a great spot for a business lunch, dinner with friends or a romantic dessert with cocktails.
Between lunch and dinner, Fork offers patrons seated at the bar a special, small-plates menu. There's also a delicious late-night menu, perfect for the seemingly endless throngs of people who converge on Old City after dark.
Insider Tip
Fork:etc., a combination gourmet take-out spot, charcuterie and specialty market, opened in 2004 right next door to Fork. Now you can have Fork food anywhere you'd like. Stop by for prepared foods like soups, sandwiches and entrees, or for gourmet desserts, artisan cheeses and special gifts from Fork's kitchen.
Details
Get Directions
306 Market Street
Philadelphia, PA 19106
(215) 625.9425

Neighborhood:
Related Tags
In the neighborhood
Accommodations

225 S. 8th Street Philadelphia, PA 19106
(215) 922-2446
Website

View more hotels

Museums & Attractions

Restaurants & Dining
Find us on Facebook