Isgro Pastries
Traditional Italian treats since 1904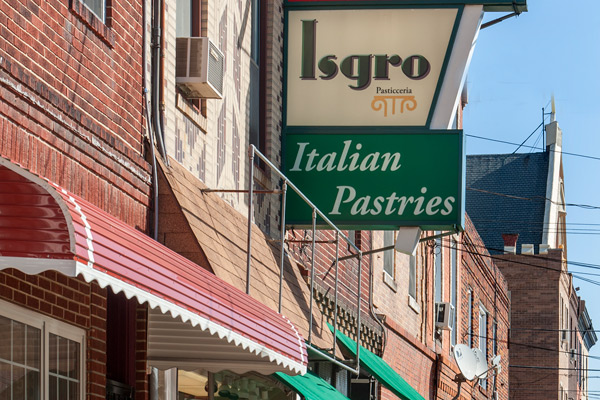 Description
More than a century ago, baker Gus Isgro established this Italian Market-area shop, a take-a-number spot whose unmistakably buttery aroma wafts down Christian Street. Customers swear by the pound cake, Italian cream and strawberry shortcakes, but filled-to-order cannoli are Isgro's top sellers.
PATH: http://www.uwishunu.com/tag/isgro/feed/image/
Uwishunu covers everything fun and exciting happening in Philadelphia — read it daily for the latest on restaurants, bars, events, festivals, arts, music, hotels and more.
Details
Get Directions
1009 Christian Street
Philadelphia, PA 19147
(215) 923-3092
Website
Neighborhood:
In the neighborhood
Restaurants & Dining

762 S. 10th Street
Philadelphia, PA 19147
(215) 922-9501
Website

View more Restuarants & Dining

Museums & Attractions

719 Catharine St.
Philadelphia, PA 19147
(215) 922-3456
Website

View more attractions