Milk and Honey Market
Farm-to-market convenience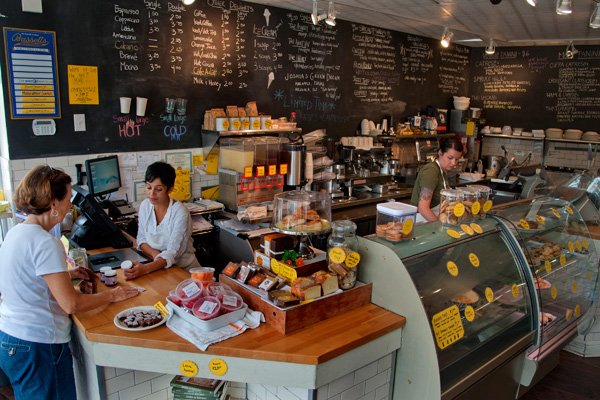 Description
Truly a convenience store for the 21st century, Milk & Honey focuses on locally produced foods, farm-fresh produce, sustainably raised meats and imported cheeses and charcuterie. Artisanal baked goods and essential groceries round out the shelves.They even jar and sell honey, harvested from local bee boxes — including on their own roof.
PATH: http://www.uwishunu.com/tag/milk-and-honey-market/feed/image/
July 25, 2013Tonight Picks: Head Outside To Screenings Under The Stars, Beer Garden At The Oval, Christmas In July Parties And More

June 11, 2013The Baltimore Avenue Dollar Stroll Makes Its First Appearance Of The Season This Thursday, June 13

Uwishunu covers everything fun and exciting happening in Philadelphia — read it daily for the latest on restaurants, bars, events, festivals, arts, music, hotels and more.
Details
Get Directions
4435 Baltimore Ave.
Philadelphia, PA 19104
(215) 387-6455
Website
Neighborhood:
In the neighborhood
Restaurants & Dining

261 S. 44th St.
Philadelphia, PA 19104
(215) 620-1851
Website

View more Restuarants & Dining

Museums & Attractions

4012 Walnut St.
Philadelphia, PA 19104
(215) 386-0869
Website

View more attractions