Pumpkin Market
A small neighborhood market serving delicious sandwiches alongside locally sourced produce, cheese and breads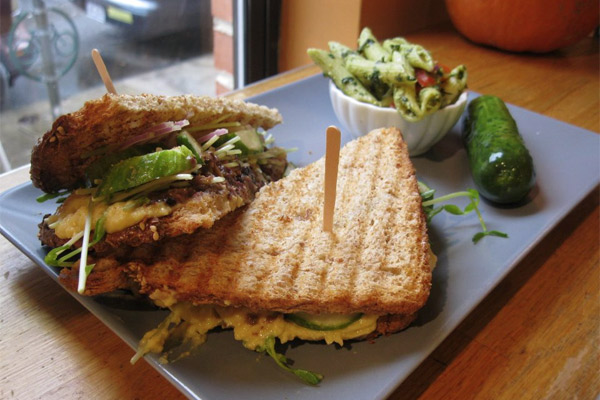 Description
Down the street from its restaurant counterpart, Pumpkin Market offers an assortment of sandwiches, smoothies and soups and sources much of its meat, produce and dairy from local farms and families.
During the warmer months, Pumpkin Market has an awesome parklet in front their storefront where you sit down, enjoy a sandwich and take in a great block of South Street West.
PATH: http://www.uwishunu.com/tag/pumpkin-market/feed/image/
June 7, 2013Philadelphia Neighborhoods: Our Guide To The Restaurants, Bars, Markets And Cafes In The Graduate Hospital Neighborhood Of Philadelphia

August 10, 2011Our Guide To Picnicking In Philadelphia: Picnic-Friendly Events, Best Bets For Picnic Spots And Where To Pick Up Picnic-Appropriate Food And Drink

Uwishunu covers everything fun and exciting happening in Philadelphia — read it daily for the latest on restaurants, bars, events, festivals, arts, music, hotels and more.
Details
Get Directions
1610 South Street
Philadelphia, PA 19146
(215) 545-3924
Website
Neighborhood:
In the neighborhood
Restaurants & Dining

1634 South Street
Philadelphia, PA 19146
(215) 964-9451
Website

View more Restuarants & Dining

Museums & Attractions

Gray's Ferry Avenue and Bainbridge Street Philadelphia, PA 19146
Website

View more attractions