Ralph's
Serving red gravy for more than a century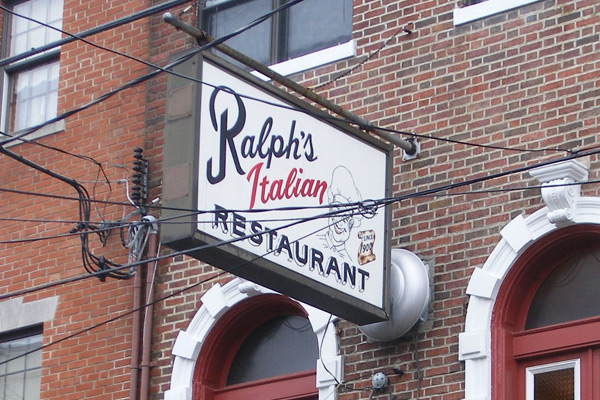 Description
America's oldest Italian restaurant, this two-floor tribute to old-school Italian-American fare still packs in the crowds, more than a century after opening its doors. Loyal patrons go for the basics—sausage and peppers, mussels red or white—and usually go home with doggie bags.
PATH: http://www.uwishunu.com/tag/ralphs/feed/image/
May 17, 2013Philadelphia Neighborhoods: Our Guide To The Restaurants, Bars, Markets And Cafes In The Bella Vista Neighborhood Of Philadelphia

May 25, 2012Philadelphia Now Home To The Oldest Italian Restaurant In America: Ralph's On Ninth Street

Uwishunu covers everything fun and exciting happening in Philadelphia — read it daily for the latest on restaurants, bars, events, festivals, arts, music, hotels and more.
Details
Get Directions
760 S. 9th Street
Philadelphia, PA 19147
(215) 627-6011
Website
Neighborhood:
In the neighborhood
Restaurants & Dining

910 S. 9th Street
Philadelphia, PA 19147
(215) 574-9995
Website

View more Restuarants & Dining

Museums & Attractions

614 S. Ninth St.
Philadelphia, PA 19147
(215) 625-0692
Website

View more attractions