Shake Shack
Modern twist on the classic burger stand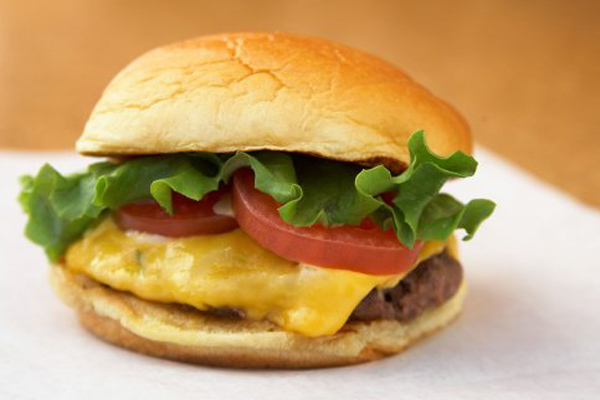 Description
After building a massive following in New York City, Shake Shack has brought its winning, "modern day roadside" burger stand to Philadelphia.
Located in Center City, just blocks from Rittenhouse Square, Shake Shack features delicious burgers, hot dogs, frozen custard, beer, wine and much more.
Along with their signature burgers made with an esteemed Pat LaFrieda meat blend, the Philadelphia outpost features a few items unique to the city.
The SmokeShack, previously only offered as a special item, comes topped with mushrooms, applewood smoked bacon, chopped cherry peppers and top secret Shacksauce.
Shake Shack's frozen custard concoctions dubbed "concretes" also are taking inspiration from Philadelphia's flavors. The Liberty Shell includes cannoli shells from Termini Bros., the Rittenhouse2 is mixed with coffee beans from Philadelphia-founded La Colombe and the Center City Pretzel is mixed with vanilla custard, Philly-style soft pretzels, caramel, marshmallow and banana.
Wash down your comforting meal with one of several local beers on tap or try Shake Shack's own signature brew, ShackMeister, created by Brooklyn Brewery.
Insider Tip
Inside you'll find two lines: the C-Line for cold items only (custard, shakes and drinks) and the main line for all other items.
PATH: http://www.uwishunu.com/tag/shake-shack/feed/image/
April 3, 2014Tonight Picks: Themed Dinner At Cedar Point Bar And Kitchen, Aerial Trapeze Show In Old City, Free Bourbon Samples At The Trestle Inn And More

March 28, 2014Magpie Teams Up With Shake Shack For A Limited Edition Lemon Curd Pie Concrete Topped With Raspberries, Today Through Sunday, April 6

March 12, 2014Roundup: Our Picks For St. Patrick's Day Celebrations In The Philadelphia Region In 2014

February 28, 2014Deal Alert: Shake Shack Center City Offers Free Fries With A Beer Purchase Today To Celebrate The Debut Of Hand-Cut French Fries On Its Menu

Uwishunu covers everything fun and exciting happening in Philadelphia — read it daily for the latest on restaurants, bars, events, festivals, arts, music, hotels and more.
Details
Get Directions
2000 Sansom Street Philadelphia, PA 19103
(215) 809-1742
Website
Visit Official Website
Find us on Facebook