City of Philadelphia Mural Tours
Take a tour of the "Mural Capital of the World"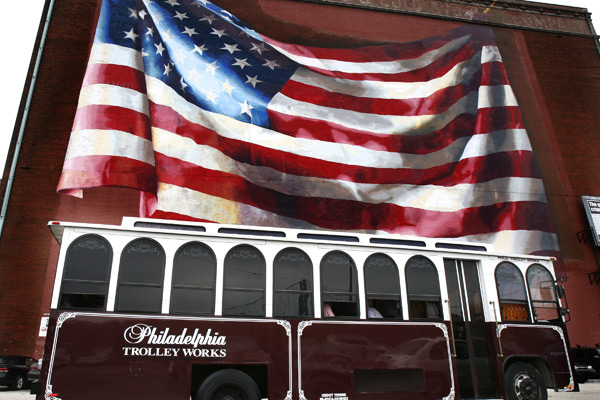 Description
Overview
With more than 3,000 murals on display throughout the city, Philadelphia is often referred to as the "Mural Capital of the World."
Explore the city's incredible collection of murals with knowledgeable tour guides from the Mural Arts Program.
Guided tours for individuals and groups are available most weekends and throughout the year.
Tours
Hop aboard a trolley and venture out into the city with an expert tour guide to learn more about Philadelphia's amazing murals.
A wide variety of tours are available throughout the year. You can venture through the city's unique neighborhoods (Center City, North Philadelphia, South Philadelphia, West Philadelphia), take a themed tour (Love Letter Tour, African American Iconic Images) or head out on foot for the Mural Mile.
Most tours are 1-1/2 – 2 hours long.
Visit muralarts.org for a schedule of ongoing tours and to purchase tickets.
Details
Get Directions
Locations throughout Philadelphia Philadelphia, PA 19102
(215) 389-8687
Website
Related Tags
Find us on Facebook