Center City District Sips
Happiest hours all summer long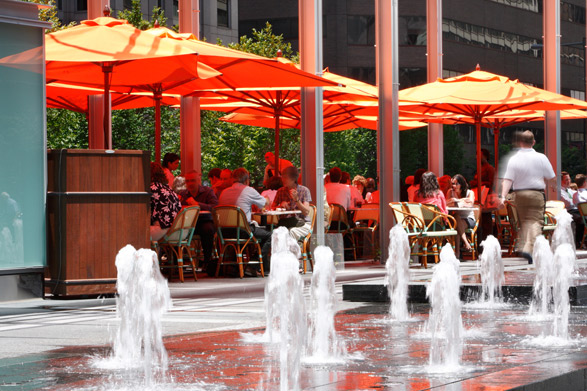 Description
Dates:
Starts June 5, 2013
The Experience
Happy hour is more joyful in the summer thanks to Center City District Sips — discounted drinks and appetizers every Wednesday evening.
Center City Sips
Catch up with old friends and make a few new ones as Center City's best bars and restaurants host the summer's happiest hour every Wednesday from 5-7 p.m.
Enjoy $5 cocktails, $4 wine, $3 beers and half-price appetizers at over 70 bars and restaurants. If you're looking to stay for dinner, some locations will be offering a 15% discount after 7 pm.
Visit the Center City District for a complete list of bars and restaurants.
Insider Tip
Center City Sips is a great opportunity to sample cocktails and appetizers at new restaurants and visit local favorites like Devil's Alley and Tavern 17.
The great news is, with an entire summer full of Wednesdays, you can try as many restaurants and bars as you'd like.
PATH: http://www.uwishunu.com/tag/center-city-sips/feed/image/
September 25, 2013Tonight Picks: Drink And Dine Alfresco At Restaurant Week And At The Final Center City Sips Of The Season, Phashion Phest At Liberty Place And More

September 11, 2013Tonight Picks: The Final Night Of P.M. At The Penn Museum, Free Live Jazz At The Kimmel Center, Center City Sips And More

September 4, 2013Tonight Picks: Take It Outside And Enjoy Now-Extended Center City Sips, Live Music At Penn Museum, Grand Opening Of Little Nonna's And More

August 28, 2013Tonight Picks: Pay-What-You-Wish Wednesday At Two Museums, The Final Night Of Center City Sips, Twin Lobster Dinner At Oyster House And More

Uwishunu covers everything fun and exciting happening in Philadelphia — read it daily for the latest on restaurants, bars, events, festivals, arts, music, hotels and more.
Details
Get Directions
Locations vary
Philadelphia, PA 19103
Website
In the neighborhood
Accommodations

3600 Sansom Street
Philadelphia, PA 19104
(215) 222-0200
Website

View more hotels

Museums & Attractions

525 Arch Street
Philadelphia, PA 19106
(215) 409-6700
Website

View more attractions

Restaurants & Dining

313 S. Broad Street Philadelphia, PA 19107
Website

View more Restuarants & Dining
Find us on Facebook