Devon Horse Show and Country Fair
The oldest and largest outdoor multi-breed horse competition in the United States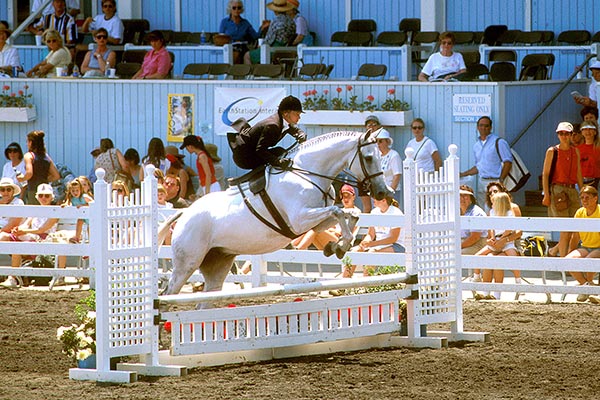 Description
Dates
May 23–June 3, 2013
Overview
What started in 1896 as a local effort to improve horsemanship and breeding for Philadelphians who lived along the Pennsylvania Railroad's Harrison Branch, otherwise known as "The Main Line," is a time-honored tradition. The 10-day event attracts horse lovers from around the world.
Look for big crowds at the Thursday Grand Prix (May 30), which is so competitive that horses must complete a year-long qualifying process in order to compete. Also popular is the Country Fair, where you can tour the stables, and meet the horses and riders, as well as nibble treats from local vendors and take in a juried art competition.
Outsider Tip
Some of the original events at this time-honored show included "Brood Mares with Foal at Foot," "Stallions Suitable to get an All-Purpose horse," and "Saddle Horses Capable of Going the Regulation Kentucky Gaits." Sadly, you won't find these events on the modern program.
Help Care for the Horses
The Ryerss Farm for Aged Equines has been providing sanctuary to aged, injured and abused horses since 1888. Today, the farm houses more than 100 horses in private, modern stalls. For more information, contact (866) 469-0507 or www.ryerss.com.
History
The story of the Devon Horse Show dates back to the late 1800's, when the Pennsylvania Railroad's Harrison branch, which includes the Devon station, became known as "The Main Line."
By the spring of 1896, many of the well-to-do families who maintained homes along the Main Line were still needed a horse and carriage to get to and from the train station. To encourage the breeding of more and better horses, the heads of several prominent families created the Devon Horse Show Association, and decided to hold a one-day Horse Show at the Devon Race Track and Polo Grounds.
Details
Get Directions
Horse Show Office

Box 865,

Devon, PA 19333
(610) 688-2554
Website
Find us on Facebook