Independence Day Parade
Philadelphia's July 4th Tradition Marches On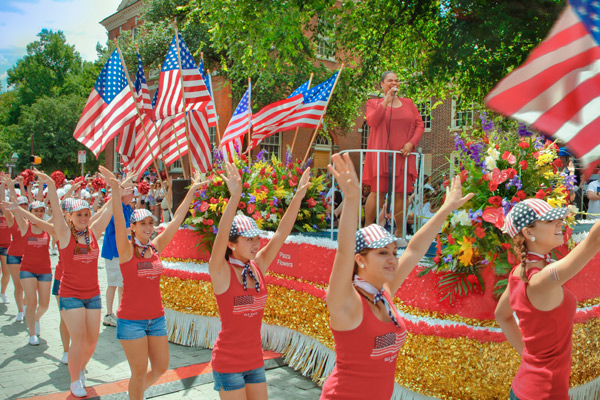 Description
Date:
July 4, 2013
11 a.m. – 12:30 p.m
Details: Parade starts at 5th and Chestnut Streets; ends at Front and Market Streets.
Overview
The Wawa Welcome America! Independence Day Parade is bigger and better than ever in 2013 with more than 5,000 participants from a dozen states.
The parade kicks off at 11 a.m. and features marching musical groups, floats, military branches and plenty of special guests.
Details
Get Directions
Parade begins at 5th and Chestnut Streets
Ends at Front and Market Streets
Website
Neighborhood:
Related Tags
In the neighborhood
Accommodations

225 S. 8th Street Philadelphia, PA 19106
(215) 922-2446
Website

View more hotels

Museums & Attractions

244 S. 3rd Street Philadelphia, PA 19106
(215) 627-0364
Website

View more attractions

Restaurants & Dining
Find us on Facebook