Midtown Village Fall Festival
Food, drinks and outdoor fun on 13th Street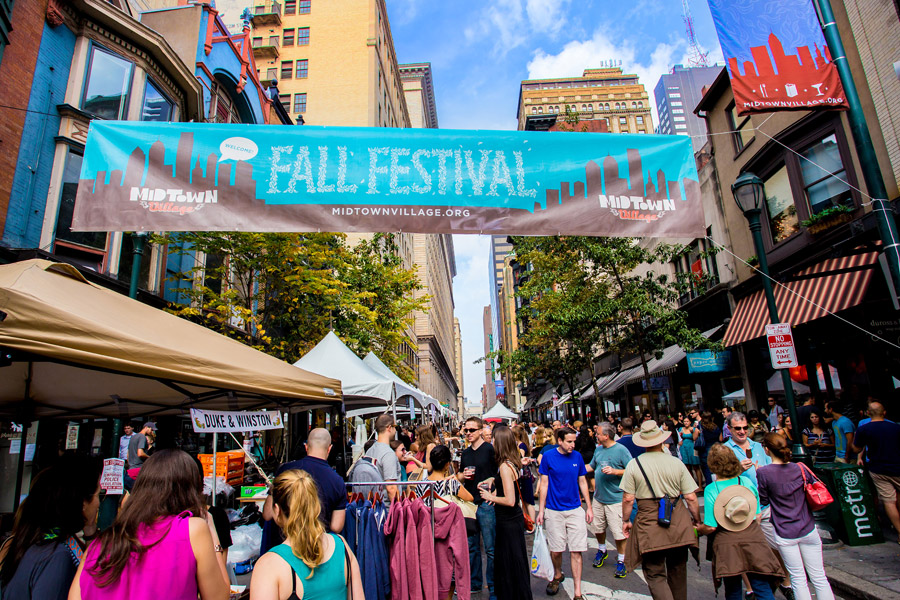 Description
Date:
October 5, 2014
Overview
Held every autumn, the Midtown Village Fall Festival is one of Philadelphia's premier outdoor events.
Taking place on 13th Street from Chestnut to Locust Streets, the Midtown Village Fall Festival features eight hours of tasty food, drinks, live entertainment, shopping and more.
Wander the outdoor festival and sample food from all your favorite Midtown Village restaurants — Barbuzzo, Jamonera, El Vez, Sampan and many more. Grab an adult beverage in the beer garden or enjoy family-friendly fun with dunk tanks, DJs, Sumo wrestling, sidewalk sales and more.
To learn more about happenings in Midtown Village, click the button below.
PATH: http://www.uwishunu.com/tag/midtown-village/feed/image/
April 14, 2014Jamonera Hosts A Southern Spanish Fish Fry In Midtown Village Complete With Fried Fare, Wine And More, April 16 To 18

April 7, 2014Celebrate The Season Launch Of Mad Men In Swingin' Sixties Style At Pennsylvania 6 On Sunday, April 13

March 21, 2014Opa Serves Up A Multi-Course Feast In Celebration Of Greek Independence Day, Tuesday, March 25

March 14, 2014Roundup: Best Pizza in Philadelphia — Where To Find The Best Pizza In Neighborhoods Across The City

February 10, 2014Today, Stop By Opa In Midtown Village For $3 Food And Drinks All Day Long In Celebration Of Its 3rd Birthday, February 10

Uwishunu covers everything fun and exciting happening in Philadelphia — read it daily for the latest on restaurants, bars, events, festivals, arts, music, hotels and more.
Details
Get Directions
13th and Chestnut Streets Philadelphia, PA 19107
Website
Neighborhood:
Visit Official Website
In the neighborhood
Accommodations

12th and Spruce Streets
Philadelphia, PA 19107
(215) 923-3535
Website

View more hotels

Museums & Attractions

Restaurants & Dining
Find us on Facebook