Philadelphia Open Studio Tours
A behind-the-scenes view of art in the making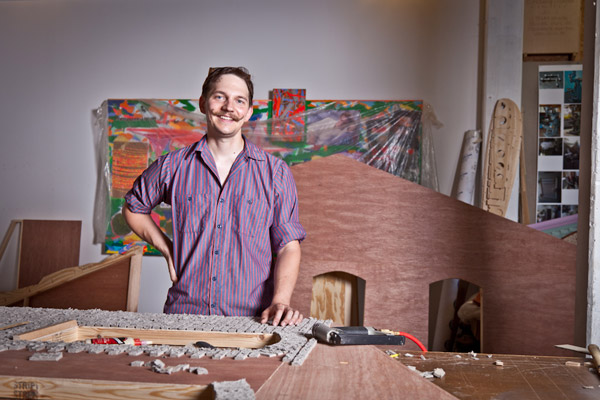 Description
Ever wonder what an artist's studio really looks like? Philadelphia Open Studio Tours allows everyone a chance to take a sneak peak inside the city's most creative spaces. For two weekends in October, artists around the city open their studios to curious visitors, inviting them to talk, check out how they work, and purchase artwork.
General Information
The 2013 Tour will take place October 5-6 for venues East of Broad Street and October 19-20 for venues West of Broad Street.
Check out participating artists and find an interactive neighborhood map on Open Studio Tour's website and start planning your own itinerary. With more than 300 artists participating, there's a huge range of arts and crafts to take in, from painting and photography to quilts, ceramics, light sculpture and more.
This is your chance to meet some of Philadelphia's most talented people, and explore some of the city's most interesting neighborhoods. Check the website to find out about juried and open exhibitions related to Open Studio Tours, shuttle tours to studios, and other special events.
After you visit the studios, stick around and take your friends and family to explore the neighborhoods that you might not otherwise find. Chances are you'll find countless charming shops and restaurants unlike any you've seen before.
Special Events
Philadelphia Open Studio Tours is more than just two weekends, with special events, exhibitions and performances throughout the month and beyond. Click here for a complete schedule of events.
Details
Get Directions
1521 Locust Street Philadelphia, PA 19102
(215) 546-7775
Website
Related Tags
Find us on Facebook