University City Dining Days
Spice up your summer with a special dinner in University City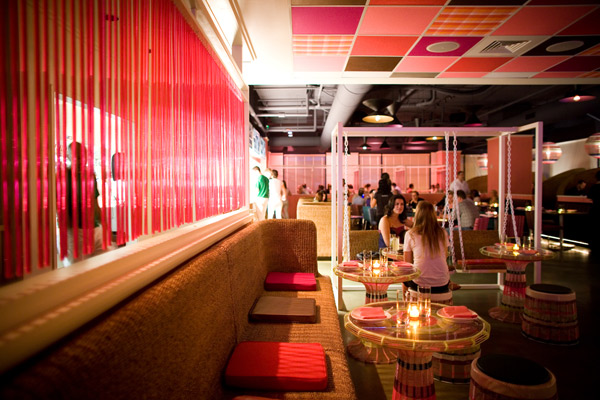 Description
Date: 7/18/2013 – 8/1/2013
Dining Days are back. And just in time to add a little spice to your summer.
This is your chance to finally visit some of the restaurants in University City that you've been dying to try. Or perhaps you are just learning of the excellent and diverse dining options that abound in this neighborhood located just "left of center" — Center City that is.
Whatever the case, be sure you grab a group of friends and make a reservation (or two) at the restaurants of your choice. Then head across the Schuylkill River during Dining Days, July 18 – August 1, 2013, and enjoy.
More than 30 of the neighborhood's most popular eateries are offering diners (that's you) special three-course, prix fixe dinners for either $15, $25 or $35 per person. It's a great way to try some of the area's exciting new restaurants or to return to a longtime favorite.
Highlights
Indulge in the flavors of Laos and Thailand at Vientiane Café, or try a little bit of deliciously futuristic Asian fare at Stephen Starr's Pod.
There is also Jose Garces' Mexican restaurant, Distrito, a colorful and tasty trip south of the border.
Bring your favorite bottle of wine along with you on your visit to Marigold Kitchen, which serves up excellent international cuisine with a modern twist.
Longtime neighborhood standbys are also getting in the act: Nan, White Dog Café and Zocalo are each participating and invite you to rediscover their unique dining excellence.
For a complete list of participating restaurants, visit University City District. It is advised that you call ahead to confirm whether your restaurant of choice is charging $15, $25 or $35 per person.
In the neighborhood
Accommodations

Museums & Attractions

Restaurants & Dining

3600 Market Street
Philadelphia, PA 19104
(215) 387-4411
Website

View more Restuarants & Dining
Find us on Facebook