Macy's Center City
Macy's downtown Philadelphia location is in a National Historic Landmark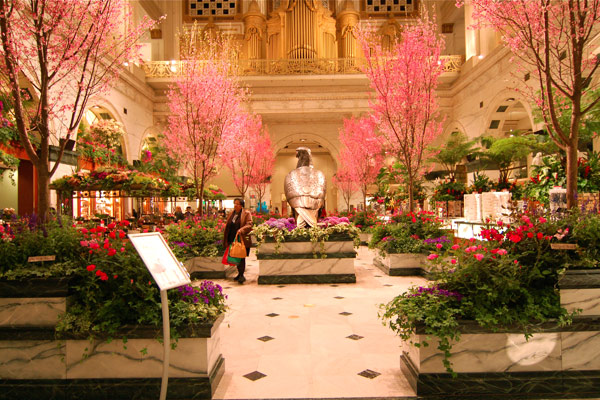 Description
Located in the historic Wanamaker building, Macy's Center City is one of Philadelphia's top shopping destinations with more than 100 years of retail history.
Recognized as one of the most architecturally significant retail spaces in the U.S. and a National Historical Landmark, Macy's Center City is a must-see destination for shoppers and history buffs alike.
Browse the latest trends in fashion and home décor, listen to the sounds of the famous Wanamaker Grand Organ or visit the beloved, 2,500-pound bronze Wanamaker Eagle in the awe-inspiring Grand Court.
Wanamaker Grand Organ
The store boasts many landmarks, but the undisputed highlight is its "Great Pipe Organ." Originally erected in 1904, the organ is one of the world's largest. And Macy's Grand Court is the ideal location for it, offering exceptional acoustics to the organ's incredibly dynamic sound.
Don't miss the annual Holiday Light Show, a light-and-sound extravaganza in the Grand Court that dates back to 1955.
Welcome Savings Pass
An added perk to any international or out-of state visitor is Macy's 10% visitor savings pass. Please stop by the Visitor Center to pick up your visitor pass, then enjoy an 10% discount in addition to tax-free shopping on clothing and shoes. Valid I.D. is required.
For more on Macy's Center City, click the button below:
Details
Get Directions
1300 Market Street
Philadelphia, PA 19107
(215) 241-9000
Website
Neighborhood:
Visit Official Website
In the neighborhood
Accommodations

Museums & Attractions

1616 Walnut Street Suite 711 Philadelphia, PA 19103
(215) 545–8634
Website

View more attractions

Restaurants & Dining

1426-28 Chestnut Street
Philadelphia, PA 19103
(215) 246-0533
Website

View more Restuarants & Dining
Find us on Facebook