The Biggest LGBT Events Coming to Philadelphia in 2017
Parties, art exhibitions, film festivals and more
Since holding the nation's first major LGBT rights protest some 50 years ago, Philadelphia has continued to prove that it's still one of the best destinations for LGBT travelers to get their history straight and their nightlife gay.
The city offers a full calendar of events in 2017, including a handful of visiting national expos, like the Out & Equal Workplace Summit in October. These are the icing atop the city and region's annual pride celebrations, weekly bashes in bars across the Gayborhood and cutting-edge performing arts with LGBT twists.
Here's a look at the best events of 2017, including a rundown by night, week and month, in the City of Brotherly Love and Sisterly Affection.
LGBT Annual Events
qFLIX Philadelphia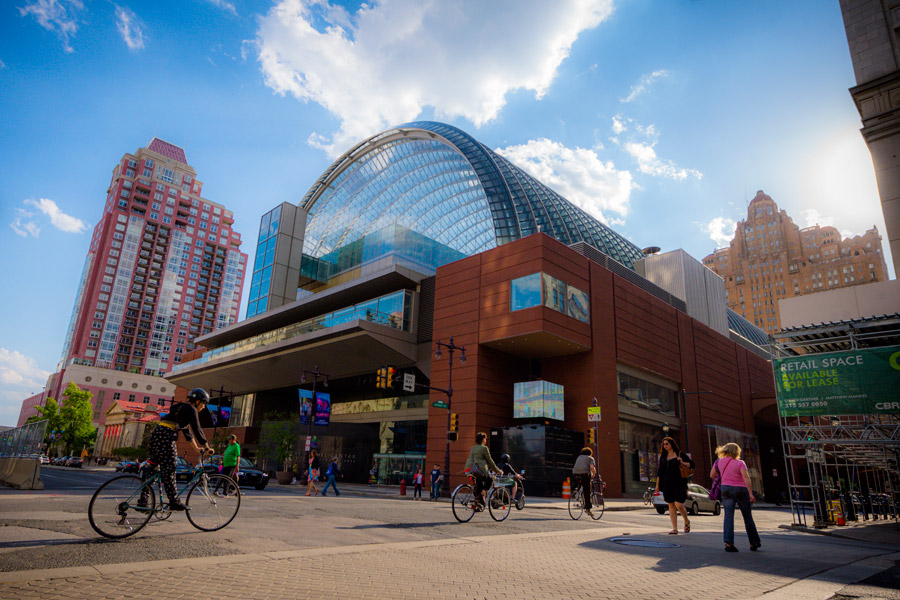 LGBT filmmakers from around the world come to Philadelphia for the qFlix Festival to screen films at locations like the Kimmel Center for the Performing Arts (shown). (M. Kennedy for Visit Philadelphia)
March 14-19, 2017
Taking place a little earlier than usual in 2017, qFLIX Philadelphia welcomes independent LGBT filmmakers from around the globe to screen more than 70 films and attend celebrity-studded events.
Dining Out for Life
April 20, 2017
Diners nosh for a great cause during Dining Out for Life. Close to 200 restaurants around the city donate 33% of every breakfast, lunch and dinner bill to Action Wellness, a nonprofit organization that helps people living with chronic illnesses — including HIV/AIDS — in Greater Philadelphia. The day also includes a food truck pop-up in the heart of the Gayborhood at lunchtime.
More about Dining Out for Life
Philadelphia Black Pride Celebration
April 27 - May 1, 2017
Philadelphia Black Pride is five day's worth of activities aimed at spotlighting and empowering the LGBT African-American community. Taking place across the city, event opportunities run the gamut from discussion panels and happy hour mixers to concerts, art shows and community picnics.
More about Philadelphia Black Gay Pride
New Hope and Lambertville Celebrate Pride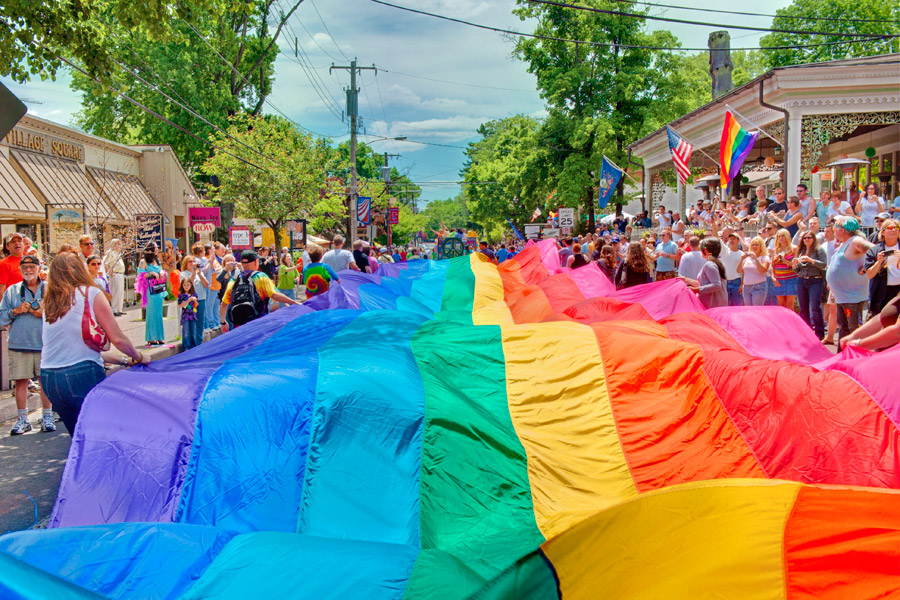 Each May, the New Hope and Lambertville Celebrate Pride festival includes the Pride Parade, athletic events, musical performances, a dance and more. (A. Sinagoga for Visit Philadelphia)
May 14-21, 2017
Now in its 14th year, the weeklong New Hope Celebrates' Pride Festival culminates in a Pride Parade that starts on the New Jersey side of the Delaware River in Lambertville before crossing the New Hope & Lambertville Bridge to New Hope for a fair featuring international entertainers and family fun.
More about New Hope and Lambertville Celebrate Pride
Philadelphia Dyke March
June 10, 2017
The Philadelphia Dyke March draws hundreds of the community's most vocal revelers for a march through Center City that spotlights Philly's dyke community and their allies. The rally starts in Kahn Park, where a stage is set for speeches and a variety of performances and where the procession steps off.
More about Philadelphia Dyke March
PrideDay LGBT Parade and Festival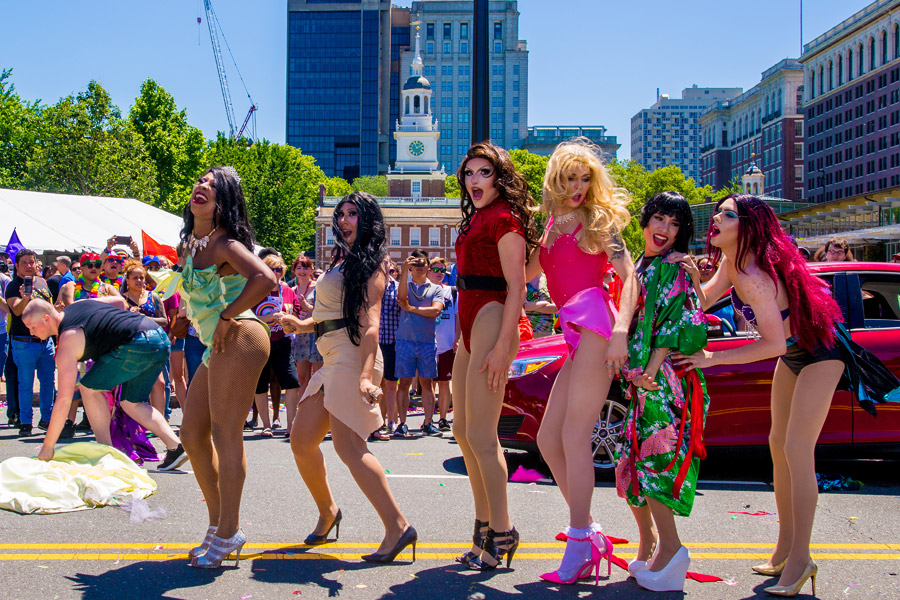 This summer, celebrate gay pride with live music, food, drinks and more. (J. Fusco for Visit Philadelphia)
June 18, 2017
The 29th annual PrideDay LGBT Parade and Festival begins with a colorful procession from the Gayborhood to Penn's Landing, where a celebration ensues. Revelers can look forward to live music, DJs, food, drink and other ways to fete International Gay and Lesbian Pride Month along the Delaware River Waterfront.
More about PrideDay LGBT Parade and Festival
The Boys of Summer
July 27-30, 2017
The hottest guys in the region descend upon Philadelphia for The Boys of Summer, Philly Gay Calendar's weekend-long bash that leads up to a steamy swimsuit party at Voyeur nightclub. Other weekend highlights include a pool party, a Sunday barbecue and scantily clad lifeguards galore.
Pride Night at Citizens Bank Park
August 22, 2017
The Philadelphia Phillies invite all members of the LGBT community — as well as family, friends and groups — to celebrate the region's LGBT culture at the MLB club's annual Pride Night at Citizens Bank Park.
More about Philadelphia Phillies Gay Day
OutFest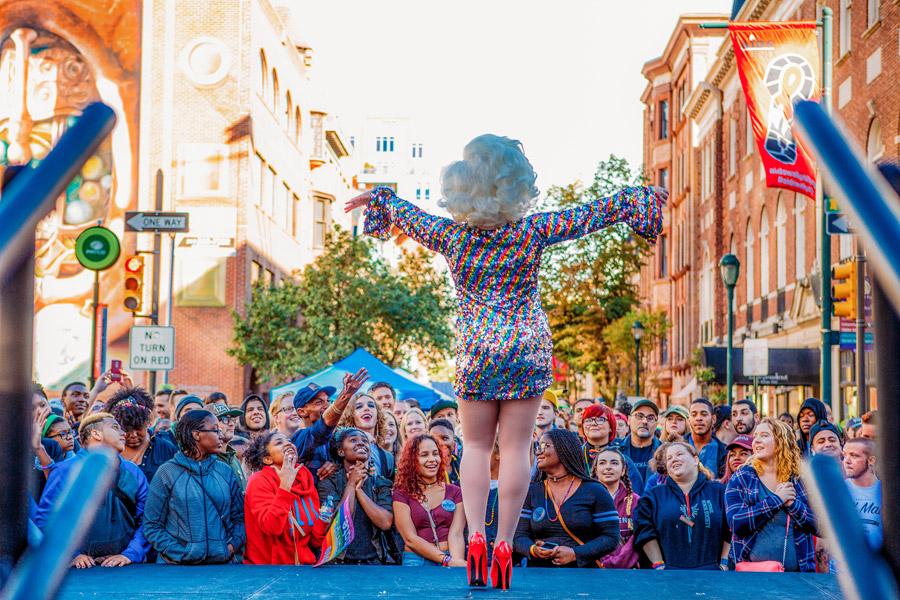 Don't miss Philadelphia's Outfest, a National Coming Out Day Festival that attracts over 30,000 people to the region. (J. Fusco for Visit Philadelphia)
October 8, 2017
Philadelphia celebrates National Coming Out Day with OutFest, a block party in the heart of the Gayborhood that's made up of drag shows, games, bar crawls and shopping. Philadelphia's celebration is the largest Coming Out Day street festival in the world.
Performing Arts
Martha Graham Cracker Cabaret
Monthly
Every third Thursday of the month, Philly's self-proclaimed tallest, hairiest drag queen puts on a rowdy cabaret above Crêperie Beau Monde in the lovely French-inspired watering hole, L'Etage. The Martha Graham Cracker Cabaret finds the golden-voiced diva belting covers of everyone from Whitney to Bowie; local LGBT artists often open the show.
More about Martha Graham Cracker Cabaret
Get Pegged Cabaret at La Peg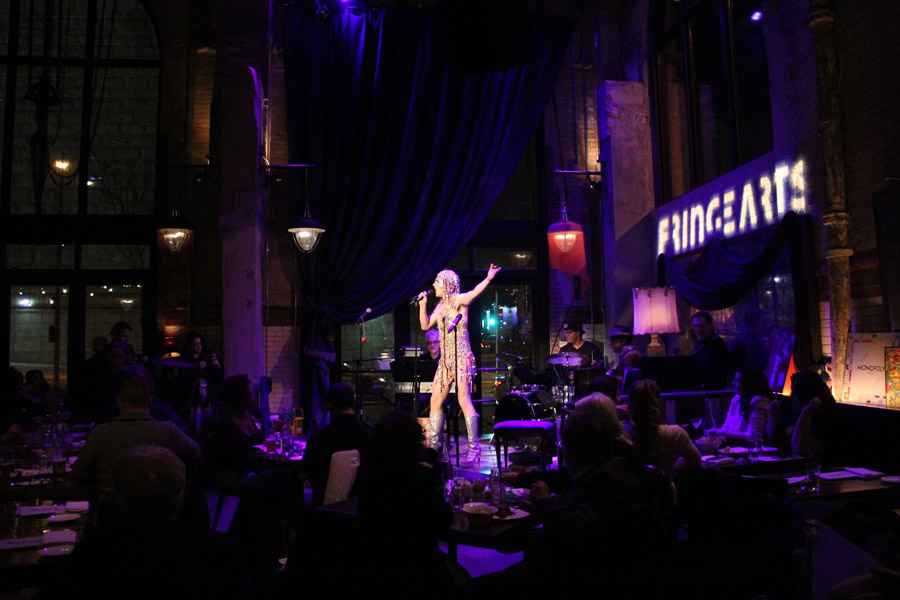 Head to Fringe Arts for its monthly Get Pegged cabaret. (Photo courtesy Fringe Arts)
Monthly
Openly gay performance artist John Jarboe hosts the monthly Get Pegged Cabaret at La Peg. The late-night, uncensored affair always features a new lineup of mostly LGBT performers, including Jarboe himself, and takes a nod from original French and German cabarets from the turn of the century.
More about Get Pegged Cabaret at La Peg
The Summer Club
First Monday of the month from February to May & June 12, 2017
Out Philly actor and singer Jeff Coon invites Broadway stars to Manayunk's Venice Island Performing Arts Center for The Summer Club. The monthly spectacle is described as a series of Rat Pack-style shows that feature a 17-piece big band and promises big-voiced singers such as Kenita Miller from The Color Purple and Krissy Fraelich, an original cast member in Frank Wildhorn's The Civil War.
Philadelphia Gay Men's Chorus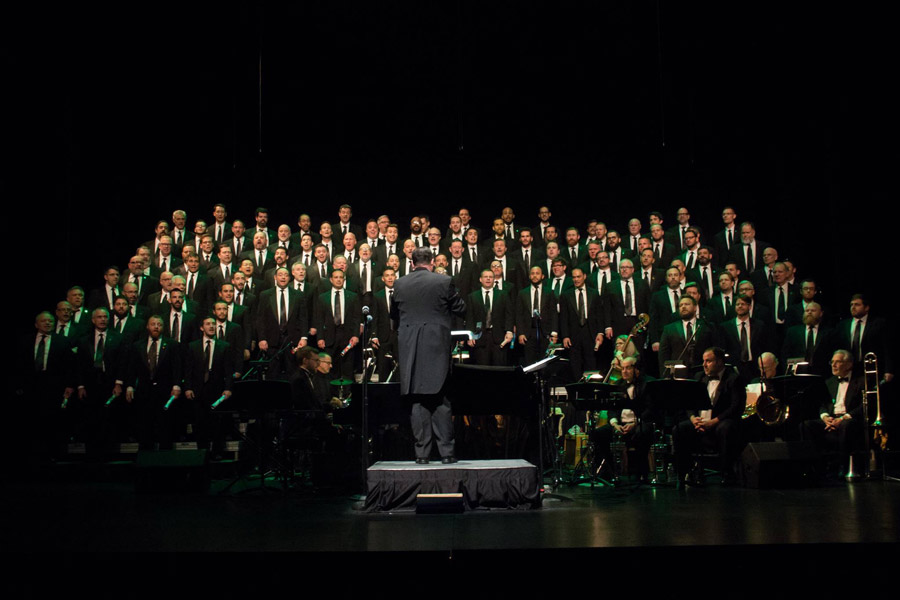 The Philadelphia Gay Men's Chorus lights up the spring and summer with two great shows. (Photo courtesy Philadelphia Gay Men's Chorus)
One Hit Wonders: A Sing-Along: June 1-2, 2017
Spring and summer finds Philadelphia Gay Men's Chorus at the Prince Theater for two shows. Philly Made features songs that embody the spirit of Philadelphia (March 24-25) and One Hit Wonders: A Sing-Along (June 1-2) presents ditties by artists who have a single hit under their belt.
More about the Philadelphia Gay Men's Chorus
Shut Up & Dance
April 29, 2017
Dancers at the Pennsylvania Ballet get together for Shut Up & Dance, a LGBT-rich evening of exquisite performances that benefits MANNA, the local organization dedicated to delivering fresh meals to people in Philadelphia struggling with life-threatening diseases. This is the 25th such benefit at the Forrest Theatre; it also offers a sneak peek at new choreography from the ballet company.
Gypsy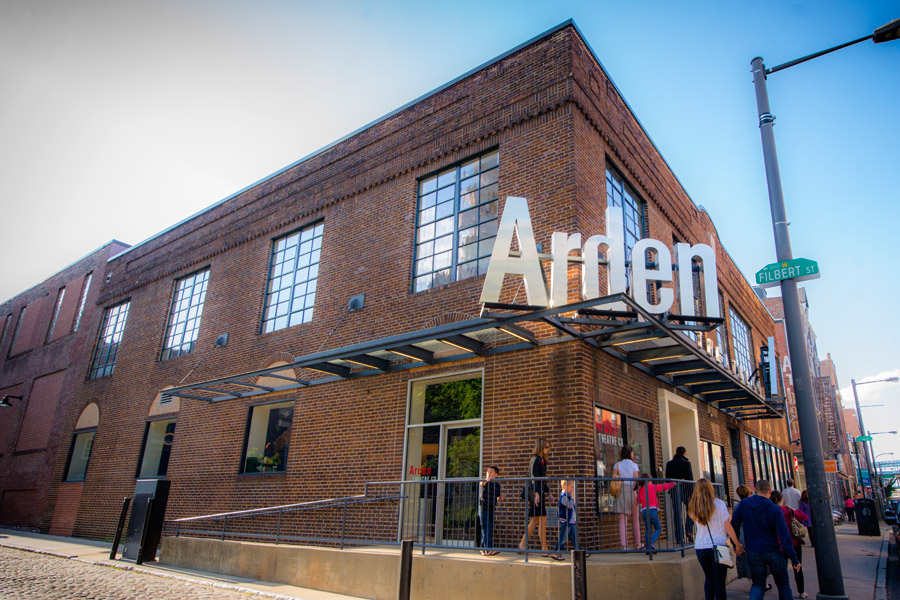 Gypsy hits the stage at the Arden this spring and summer. (M. Kennedy for Visit Philadelphia)
May 18 - June 18, 2017
Mary Martello stars in Arden Theatre Company's adaptation of the gay-loved musical Gypsy. The show follows Mama Rose, a role popularized by some of Broadway's biggest stars, as she struggles to raise two daughters and keep her fading vaudeville career alive.
Ballet X Summer Series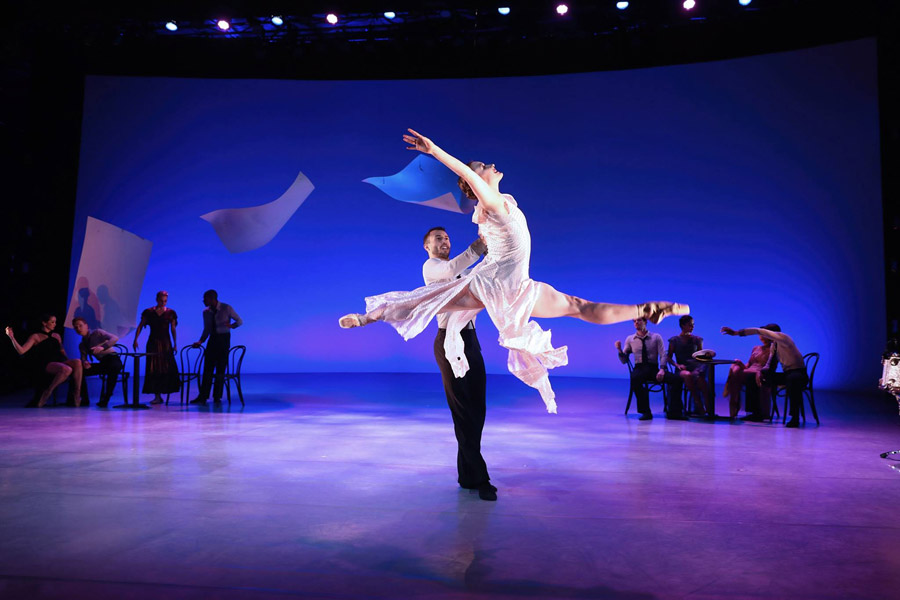 Don't miss the world premiere of Matthew Neenan's choreography during BalletX's Summer Series. (Photo courtesy BalletX)
July 12-16, 2017
Contemporary dance troupe BalletX promises a world premiere by celebrated out choreographer Matthew Neenan at their Summer Series 2017. The series also sees a reprisal of Annabelle Lopez Ochoa's dazzling Castrati, which delves into the phenomenon of castrated singers in 16th- to 18th-century Italy.
More about BalletX Summer Series
Lionel Richie and Mariah Carey at the Wells Fargo Center
August 16, 2017 (rescheduled from March 18, 2017)
Gay icon Mariah Carey joins R&B stalwart Lionel Richie on a double-bill tour of the artists' greatest hits. Philadelphia's Wells Fargo Center is the duo's third stop on the spring-long national tour.
More about Lionel Richie and Mariah Carey at the Wells Fargo Center
Fringe Festival
September 7-23, 2017
Avant-garde performance meets street theater at venues throughout the city during Fringe Festival. The schedule is always jam-packed with LGBT-centric events, including a popular festival-closing performance by Martha Graham Cracker and provocative works from out choreographers Brian Sanders JUNK and Gunnar Montana.
O — Opera Philadelphia's New Festival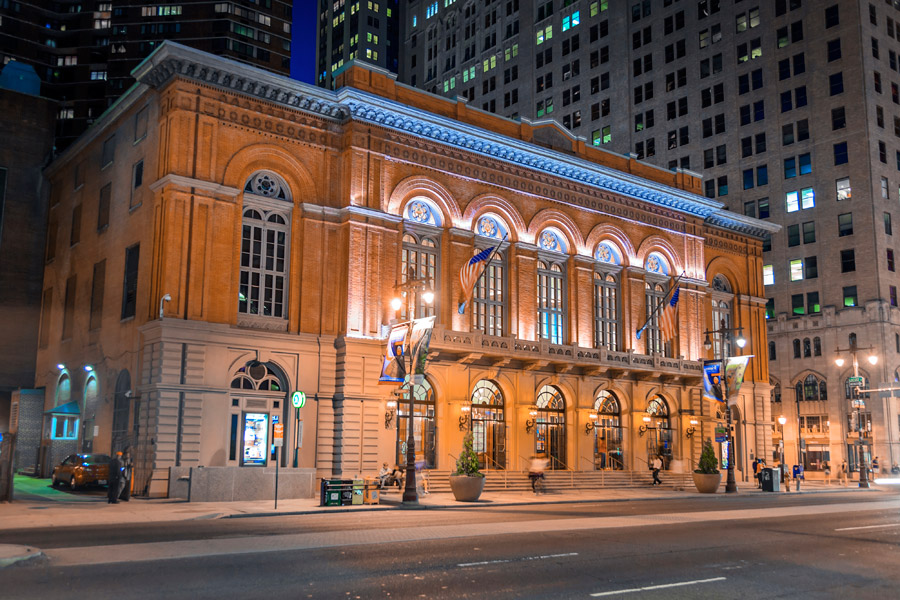 The O festival, taking place at the Academy of Music (above) and other venues around the city, will kick off Opera Philadelphia's season in September. (G. Widman for Visit Philadelphia)
September 14-25, 2017
The city's musical profile hits a high note with O, Opera Philadelphia's new festival of glittering stars in more than 25 commissioned works, one-time-only performances and world premieres. Those looking for LGBT angles will find plenty to love during the festival, including out performer Jarrett Ott, who stars as Papageno in The Magic Flute. Other out-and-proud performers include librettist Mark Campbell and stars Troy Cook and Joseph Gaines in the world premiere of Elizabeth Cree, and a transgender storyline plays out in the much-anticipated We Shall Not be Moved, a new opera by famed dancer, choreographer and director Bill T. Jones.
LGBT Monthly Must-Dos
Our Night Out
Various Dates and Times
Our Night Out gives LGBT professionals the chance to network with colleagues and friends at monthly happy hours all over the city.
GayBINGO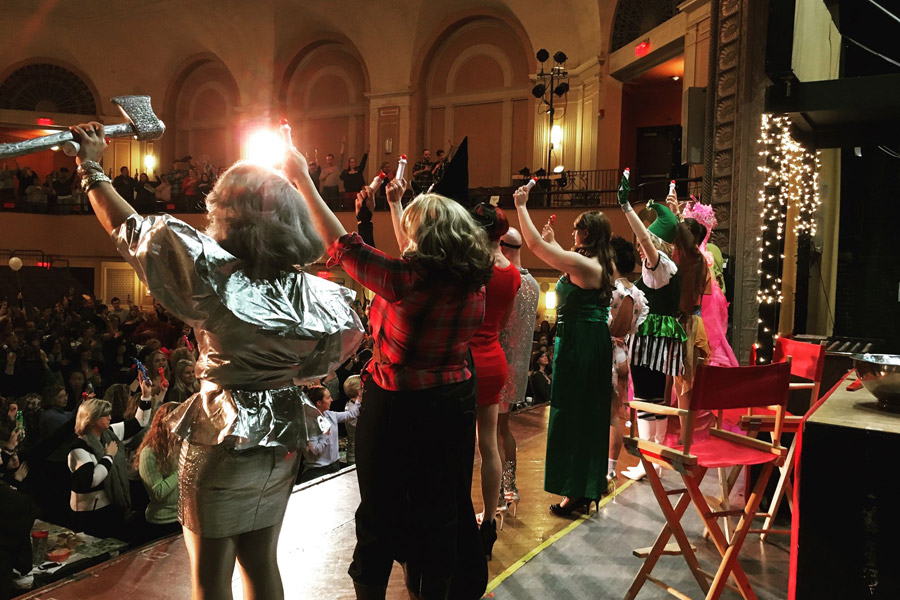 The Gershman Y hosts a hilarious bingo night to benefit the Philadelphia AIDS Fund. (Photo courtesy GayBINGO)
Various Dates and Times
Gamers grab their daubers and head straight to Gay Bingo, a monthly fundraiser hosted by hilarious drag queens known as the BVDs (Bingo Verifying Divas) at The Gershman Y. All proceeds benefit the AIDS Fund.
QOTA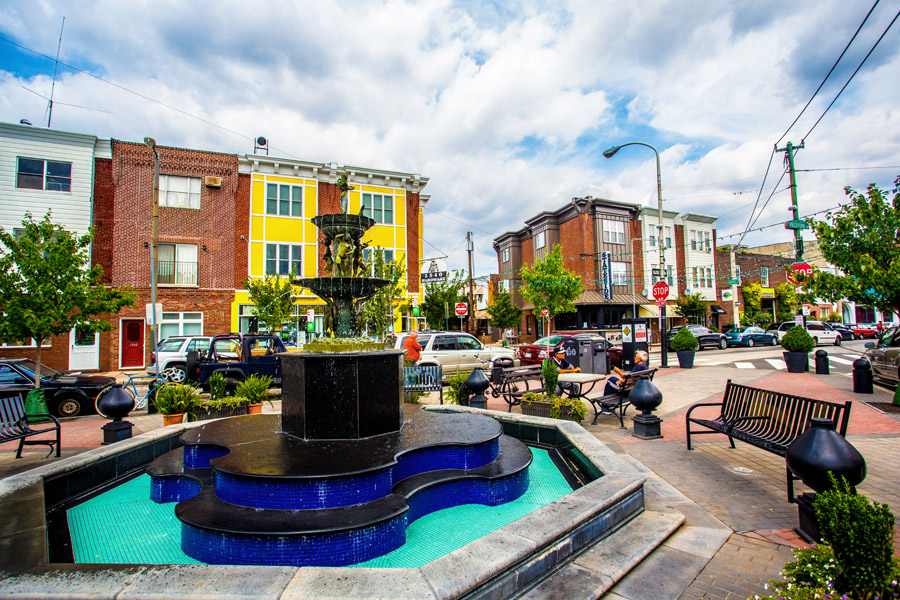 Queers on the Avenue hits up a new venue each month on East Passyunk Avenue in South Philadelphia. (J. Fusco for Visit Philadelphia)
Various Dates and Times
QOTA (Queers on the Avenue) lures LGBT socialites to South Philly for a popular monthly mixer along East Passyunk Avenue. The event takes place at a different venue each month, but always features light bites and alcohol. Summertime gatherings, when crowds spill onto the street, are especially vibrant.
Out in Fishtown
Various Dates and Times
Similar to QOTA, Out in Fishtown is a monthly LGBT-centric happy hour taking place in bars around the trendy northern neighborhood. The group also teams up with event organizers around the city to spotlight their neighborhood's understated LGBT community.
Back 2 Basics
Various Dates and Times
Every month at Tabu, local lesbian-focused party producer Stimulus presents Back 2 Basics. The popular party packs the bar with ladies of all persuasions for drink specials, live DJs spinning and an excellent night of dancing. The event spawns special one-off parties throughout the year during events and holidays like Pride, New Year's Eve and OutFest.
NSFW Dance Party
Various Dates and Times
One of Philly's sexiest LGBT-themed ragers, NSFW Dance Party returns in 2017 after a brief hiatus. Organizers bring back their popular Thermal Party in February; in spring, they'll celebrate their anniversary with a bash called CAKE.
Holy Trinity Party at Dolphin Tavern
Various Dates and Times
South Philly's Dolphin Tavern hosts Philly's first and only all Beyoncé, Rihanna, Nicki Minaj dance party. Holy Trinity DJs Dame Luz and Wassup Gina spin tunes from the divas' catalogues once a month on the dive bar's neon-lit dance floor.
Weekly Events
Thursday Night Drag Show at Bob & Barbara's
South Street dive bar Bob & Barbara's draws a diverse crowd for its legendary Thursday Night Drag Show, the city's longest-running drag show, starring the entertaining Miss Lisa. Adding to the fun: the famous "Citywide Special," a can of Pabst Blue Ribbon and a shot of Jim Beam for just $3.50. Show starts at 10 p.m.
More about Thursday Night Drag Show at Bob & Barbara's
Boxers Philadelphia
Boxers Philadelphia hosts events throughout the week, like a video game night every other Thursday, free pool and $6 mimosas and bloody Marys on Sundays, a free-to-play Texas hold 'em night on Tuesdays and a nightly happy hour that runs from 6 to 8 p.m.
More about Boxers Philadelphia
Stir Lounge
Those looking for a low-key night of drinking outside the Gayborhood head to Stir Lounge in Rittenhouse Monday through Friday, with daily happy hour specials. On Thursday evenings, the vibe picks up for Stirsday, when attendees slurp down $1 drinks and dance to live DJs until 2 a.m.
Quizzo Nights Tabu
Philly's original gay sports bar Tabu inspires friendly competition among patrons at popular Quizzo nights on Mondays and Wednesdays. Those events offer food and drink specials and catty banter by hosts drag queen Aurora Whorealis and comedian Connor Michalchuk. Upstairs offers a different vibe most any night of the week with a creative lineup of events — from singing and drag competitions to burlesque shows.
Showtune Sundays at Tavern on Camac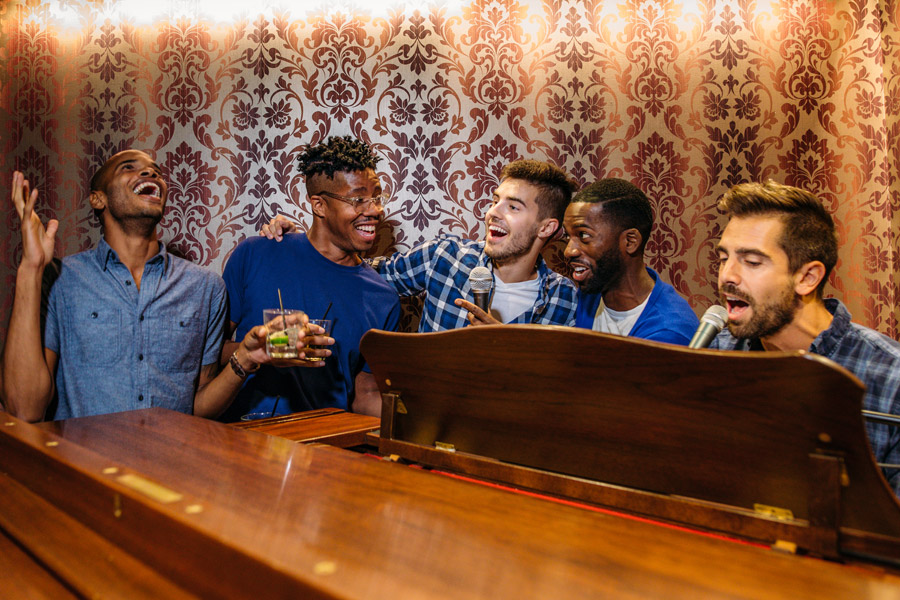 Star in your own musical performance at Showtune Sundays at Tavern on Camac. (J. Fusco for Visit Philadelphia)
Songbirds flock to piano bar Tavern On Camac for Showtune Sundays, which broadcasts clips from popular stage and movie musicals and gives patrons a chance to perform for the crowd. The piano bar stays buzzing all week, but with lighter crowds — an excellent option for those looking to try out a song in a more intimate setting. Dancers tend to bop upstairs to a jam-packed floor on Friday and Saturday nights.
More about Showtune Sundays at Tavern on Camac
Toasted Walnut
Philly's newest lesbian bar, Toasted Walnut hosts happy hour Tuesday through Sunday, and DJs play live music every Friday and Saturday night. When there's a big game on, guests stop by to check it out on the venue's 70-inch TVs.
Woody's
Every day, Woody's hosts a happy hour in its gorgeous Globar. On weekends, the bar's upstairs dance floor packs in the boys for DJs and primo cruising. Those looking for a more intimate dancing experience can try Latin and salsa lessons every Thursday night at 10 p.m.
National Gatherings
Philadelphia Trans-Health Conference
Septemebr 7-9, 2017
The Mazzoni Center's annual Philadelphia Trans-Health Conference is packed with two days of activities and informational booths aimed at educating transgender individuals and their allies on issues of health and wellbeing. The event brings in 4,000-5,000 attendees and includes high-profile speakers and meet-and-greet sessions around the city.
more about Philadelphia Trans-Health Conference
National Convention for The Association of LGBTQ Journalists (NLGJA)
September 7-10, 2017
More than 350 journalists, news executives, communications professionals and educators are expected at the National Convention for The Association of LGBTQ Journalists (NLGJA). Held at the Loews Philadelphia Hotel, the event comprises four days of networking opportunities and workshops angled at keeping LGBT media professionals on their A-game. When not attending sessions, attendees can attend NLGJA's Author's Café, Career & Community Expo and any of many social receptions throughout the weekend.
more about National Convention for The Association of LGBTQ Journalists
2017 Out & Equal Workplace Summit
October 9-12, 2017
The 2017 Out & Equal Workplace Summit is a global conference that aims to create more inclusive work environments for all sexual orientations and gender identities. More than 4,000 participants can expect hundreds of workshops, expert panels and networking mixers, as well as opportunities to meet with some of the nation's leading fair-workplace companies.
more about 2017 Out & Equal Workplace Summit
---