A Tour of Benjamin Franklin Parkway
How to experience America's most artistic mile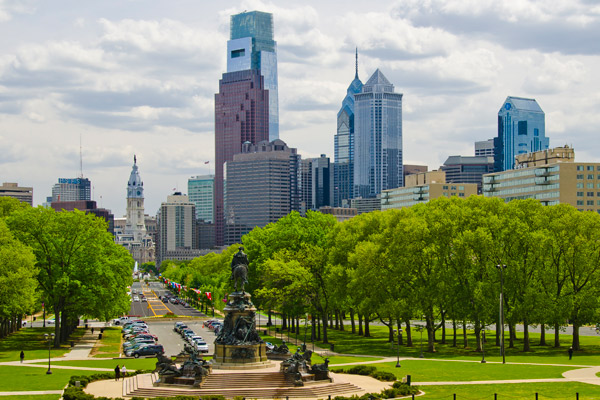 Description
Benjamin Franklin Parkway is Philadelphia's Champs Elysees — or its Pennsylvania Avenue.
While there is no Arc de Triomphe or White House, but there are such fine buildings as the Philadelphia Museum of Art, the Rodin Museum, the Barnes Foundation, the Franklin Institute, the Cathedral of SS. Peter and Paul, and City Hall. Fountains, small parks, statues and monuments all lend a formality that gives the Parkway its own special aura.
This is our guide — complete with map — to exploring the many museums and cultural institutions that line the mile-long stretch.
And if you want to take a 3-D flyover of the parkway, check out our even more immersive map experience here.
var descover = ''; if (descover != "") { descunit = descover; }
Details
View On Map
Transportation
On Foot
Duration
Varies
Neighborhood
Neighborhood:
/