Quintessential Rocky Tour of Philadelphia
City attractions and locations seen in the Rocky films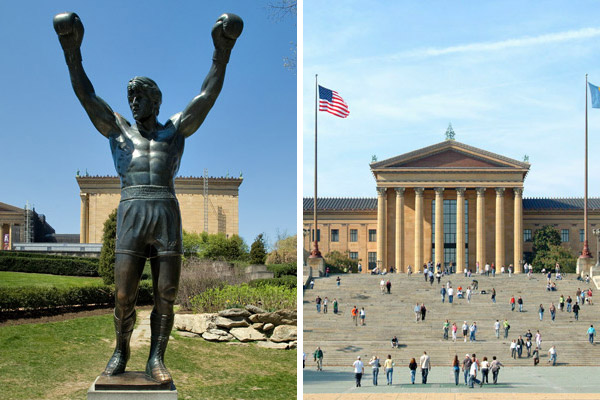 Description
Philadelphia was forever immortalized on celluloid with the tale of an aspiring boxer with the Academy Award-winning 1976 film Rocky. Since Rocky Balboa's first famous run up the steps of the Philadelphia Museum of Art, the film franchise has spawned five sequels and a Broadway musical opening in the spring of 2014.
The stage production closely follows the original movie plot, inspiring fans to explore the boxer's hometown city of Philadelphia.
Get yourself into fighting shape and explore city locations frequented by the beloved fictional Philadelphian.
Details
View On Map
Transportation
Jog like Rocky, take a taxi or use public transportation
Duration
Varies