Romantic Philadelphia
Plan a passionate weekend with dining specials, hotel packages, date ideas and more
Philadelphia, aptly dubbed the City of Brotherly Love, caters to lovers looking to spark a little extra romance into their relationships at cultural sites, charming eateries, outdoor attractions and other swoon-worthy spots. Valentine's Day coincides with Presidents' Day Weekend this year, so couples have the perfect excuse for a romantic Philly getaway over the long holiday weekend.
Explore the city's Valentine's Day dining options, hotel specials and romantic attractions, and plan for the perfect date with our guide below.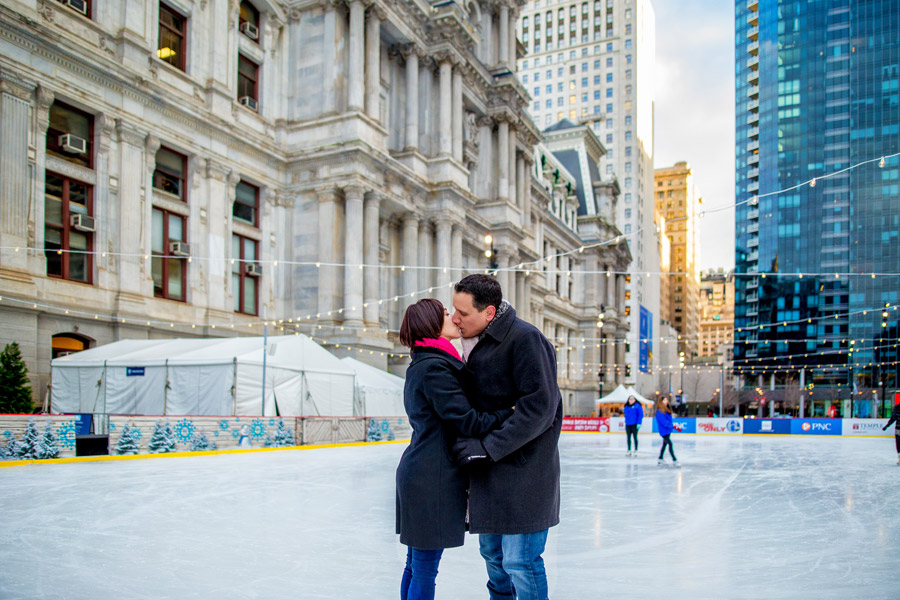 Rothman Ice Rink at Dilworth Park is just one of a number of area museums, theaters, ice rinks, art studios and more hosting special events for Valentine's Day. (Photo by J. Fusco for Visit Philadelphia)
Philadelphia celebrates love all year long, but the city really turns up the romance factor for Valentine's Day. From music and poetry to chocolate and wine, here are our picks for Valentine's Day-themed events in the City of Brotherly Love.
View Top Things to Do for Valentine's Day in Philadelphia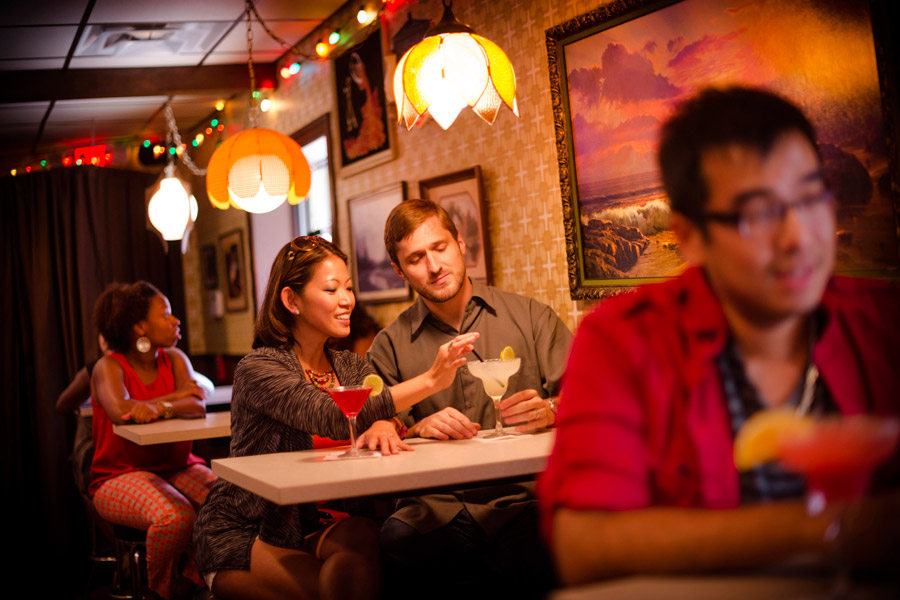 Valentine's Day dinner options run the gamut — from Mexican fare and Italian eats to Spanish tapas and American cuisine. (Photo by M. Kennedy for Visit Philadelphia)
Wine and dine on Valentine's Day at any one of 25-plus restaurants serving up romantic meals. Treat your sweetheart to a tantalizing meal of everything from French fare and Mexican food to Italian eats and Spanish tapas.
View Top Valentine's Day Dining Specials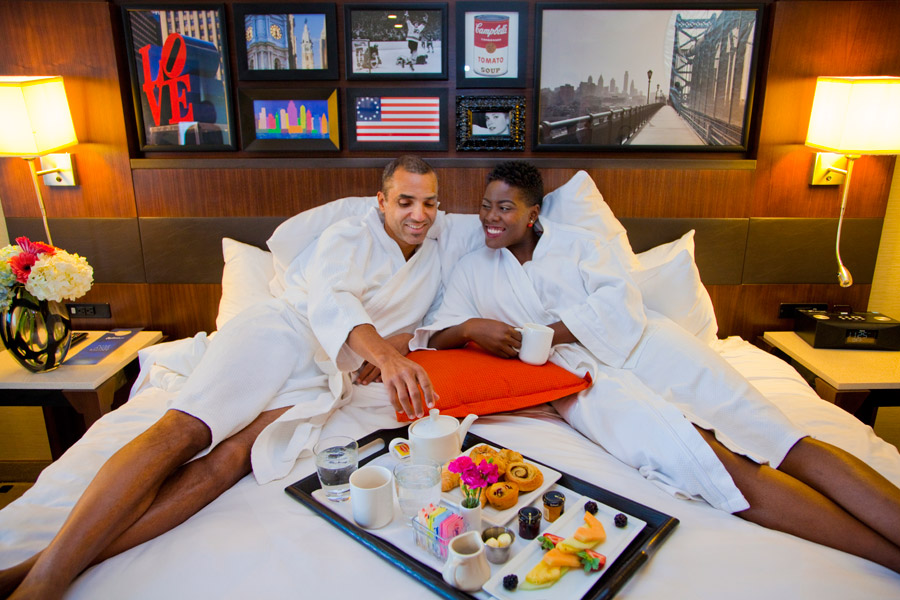 Book a romantic getaway to one of Philadelphia's fabulous hotels and enjoy special offers including champagne, chocolates, dinner packages and more. (Photo courtesy Hotel Monaco Philadelphia)
Valentine's Day is quickly approaching and Philadelphia is ready to host your romantic weekend getaway. It wouldn't be a romantic rendezvous without a pampering hotel stay. Whether you're coming in from outside of the city or are already here in town, the city's fantastic hotels offer a number of options for the perfect winter getaway or staycation you need to relax and unwind.
View Top Valentine's Day Hotel Packages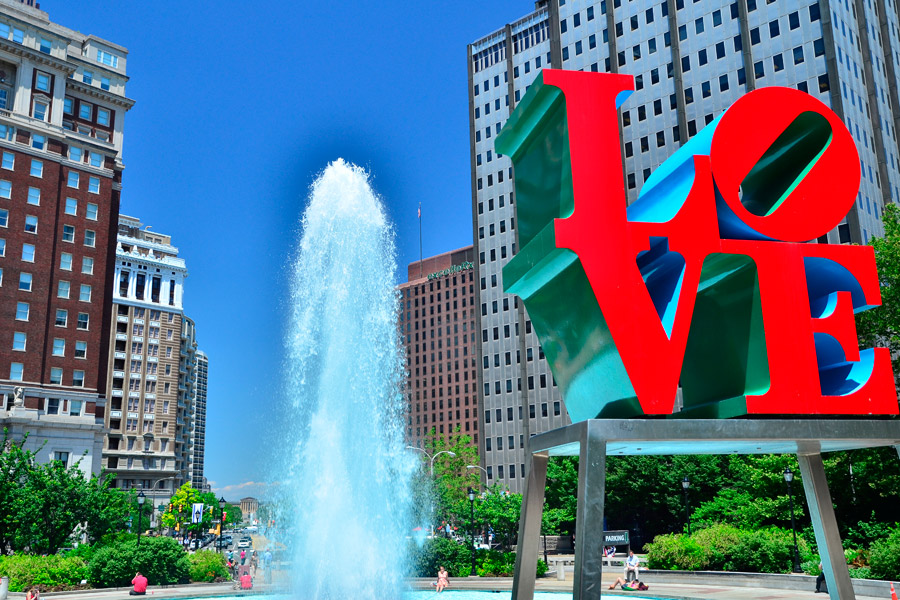 Pose for a photo with your loved one in front of Robert Indiana's famed sculpture at Philadelphia's LOVE Park. (Photo by B. Krist for Visit Philadelphia)
The City of Brotherly Love offers a wealth of romantic excursions for lovebirds to explore. Spend a romantic evening at waterfront attractions, take a lap around winter pop-up skating rinks and discover secret spots and tantalizing tours with our interactive guide to the city's most romantic spots.
View Top Romantic Attractions & Activities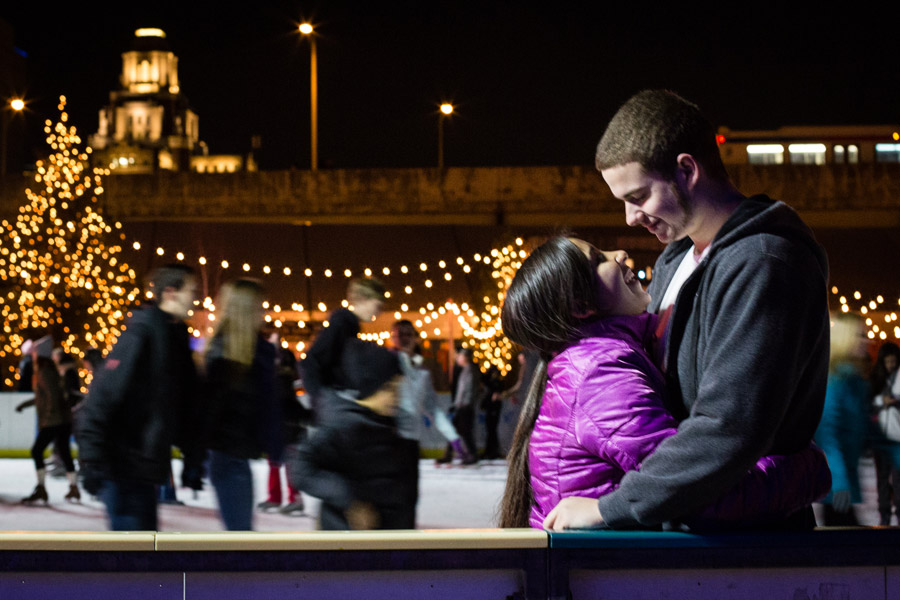 The Blue Cross RiverRink Waterfront Winterfest, a beautiful winter pop-up on the Delaware River, is one of many romantic attractions in the city. (Photo courtesy the Delaware River Waterfront Corp.)
Need a fresh date idea? We've got you covered with exciting romantic adventures all throughout the city. Go above and beyond dinner and a movie with our guide to the perfect night out. From exploring the city's cultural attractions to indulging your inner foodie to learning how to carry out some new dance moves, we have some sweet suggestions for every kind of couple.
View More Romantic Date Ideas