Romantic Philadelphia
Plan a passionate weekend with dining specials, hotel packages, date ideas and more
Philadelphia, aptly dubbed the City of Brotherly Love, caters to those looking to spark a little extra romance into their relationships at cultural sites, charming eateries, outdoor attractions and other swoon-worthy spots. What better time than the present to plan a little Philly getaway with your lover?
Explore a glimpse of the city's many romantic highlights, hotel specials and attractions, and plan for the perfect date with our guide below.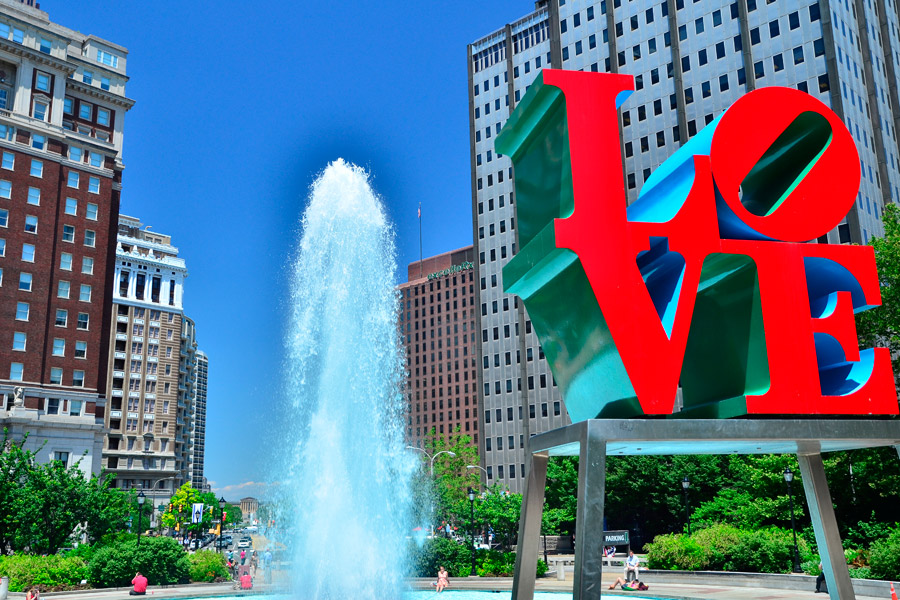 Pose for a photo with your loved one in front of Robert Indiana's famed sculpture at Philadelphia's LOVE Park. (Photo by B. Krist for Visit Philadelphia)
The City of Brotherly Love offers a wealth of excursion oportunities for lovebirds to explore. Spend a romantic evening at waterfront attractions, take a lap around seasonal pop-up skating rinks and discover secret spots and tantalizing tours with our interactive guide to the city's most romantic spots.
View Top Romantic Attractions & Activities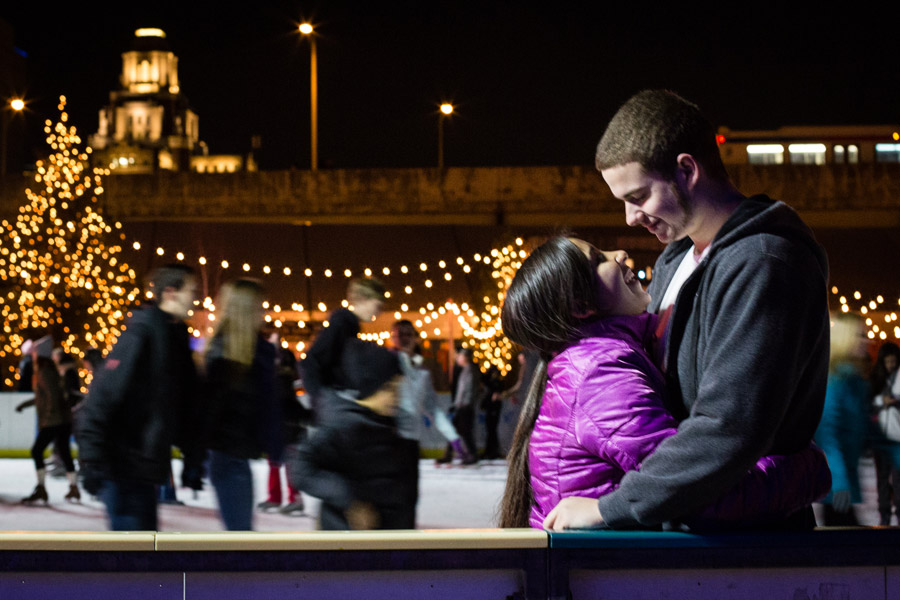 The Blue Cross RiverRink Waterfront Winterfest, a beautiful winter pop-up on the Delaware River, is one of many romantic attractions in the city. In the summer, it transforms into a paradise for hand-holding and rollerblading. (Photo courtesy the Delaware River Waterfront Corp.)
Need a fresh date idea? We've got you covered with exciting romantic adventures all throughout the city. Go above and beyond dinner and a movie with our guide to the perfect night out. From exploring the city's cultural attractions to indulging your inner foodie to learning how to carry out some new dance moves, we have some sweet suggestions for every kind of couple.
View More Romantic Date Ideas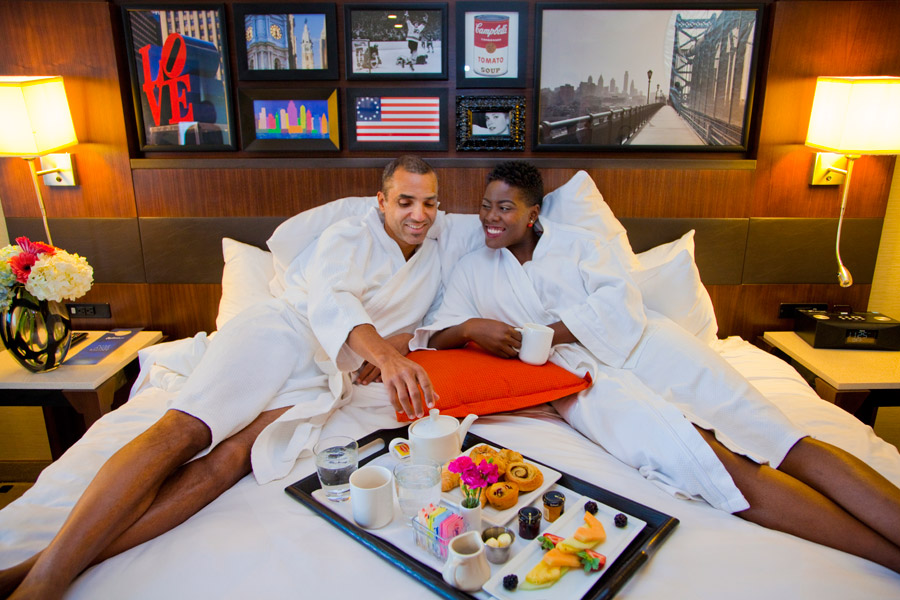 Plan a stay any night of the week with one of Philly's inviting hotel packages. (M. Fischetti for Visit Philadelphia)
From breakfast in bed to complimentary chocolates and champagne, the city's numerous hotel package offerings welcome you to visit with the one you love and unwind in a setting of luxurious accommodations. Many of the area's hotels also offer deals that include free admission to some of Philly's favorited attractions and museums followed by dinner-for-two, making the planning process of a romantic weekend away easier than ever.
View More Philly Hotel Packages