Top Free Attractions in Philadelphia
Popular places to visit — with no admission required
When it comes to visiting Philadelphia, many of the city's most popular attractions can be explored free of charge. For families and budget-conscious travelers eager to explore the region, there are plenty of fantastic attractions to discover in Philadelphia for FREE.
Visit Philly Overnight Hotel Package
The savings start when you book our popular Visit Philly Overnight Hotel Package™. The special offer includes two nights of accommodations and FREE hotel parking — perfect for a quick and budget-friendly getaway. Click the button below to browse rates and availability.
Check rates and book your stay
Read on for the top ten free attractions in Philadelphia:
Independence Hall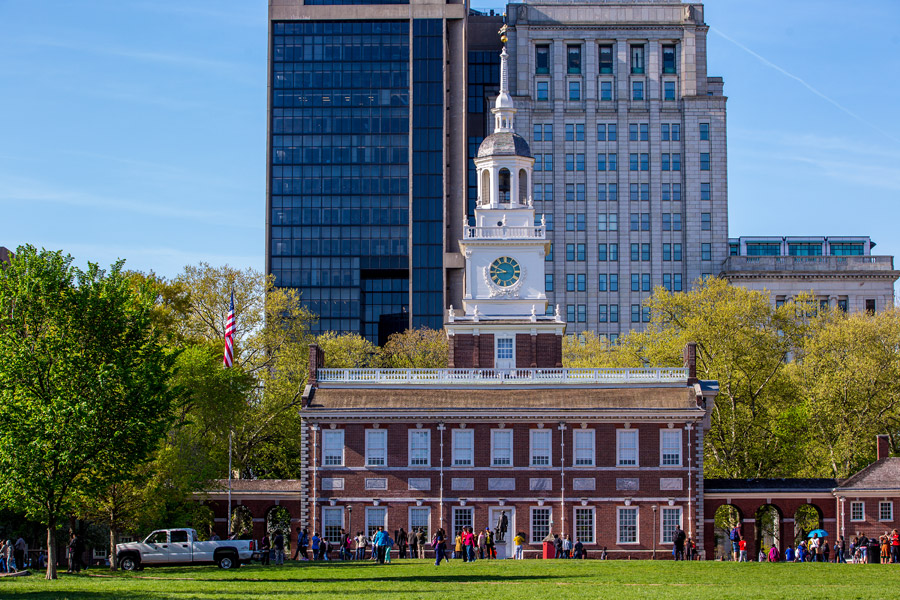 (Photo by J. Fusco for Visit Philadelphia)
One of Philadelphia's most popular attractions, Independence Hall offers free admission all year long. Due to its popularity, advance timed tickets (required March through December) are needed and must be reserved at the Independence Visitor Center. Snagging those tickets means less waiting in line — and more time for exploring other nearby historic sites.
Bonus: Congress Hall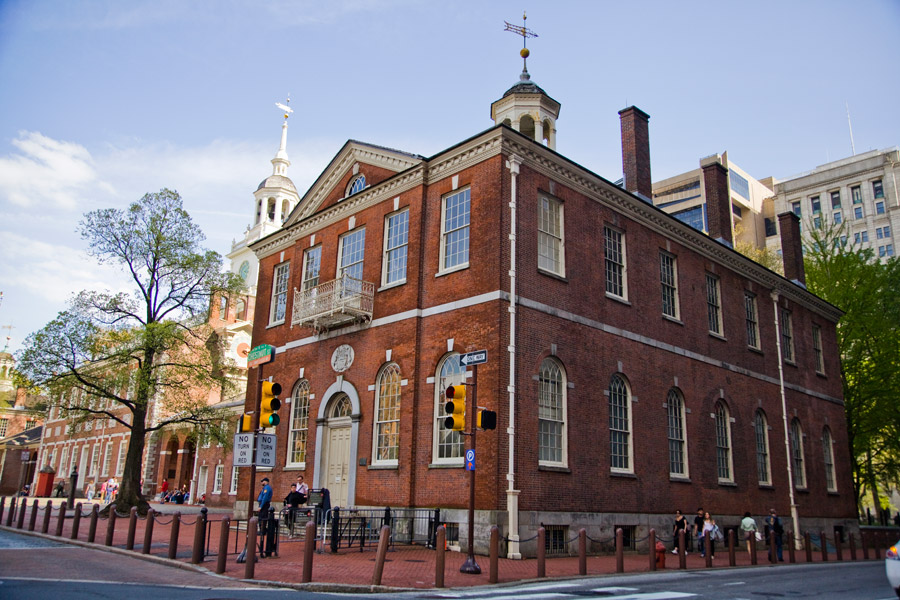 (Photo by M. Edlow for Visit Philadelphia)
After touring Independence Hall, take a self-guided tour of neighboring Congress Hall and Old City Hall. Congress Hall was the original home to the newly formed U.S. Congress. Built in 1791 Old City Hall was the second official government structure for the city of Philadelphia.
The Liberty Bell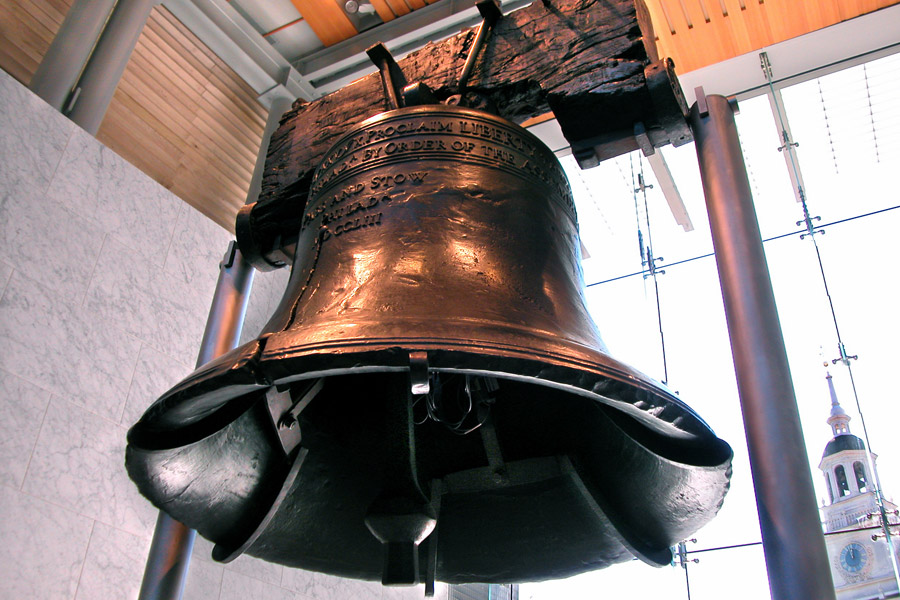 (Photo by K. Ciappa for Visit Philadelphia)
The Liberty Bell Center is located across the street from Independence Hall. The Bell is visible from Chestnut Street within its large glass structure, but you can only get an up-close-and-personal look, crack and all, by going on a free tour inside. Tickets are not required for entry and the Center is open 9 a.m. – 5 p.m., with extended hours in the summer.
Carpenters' Hall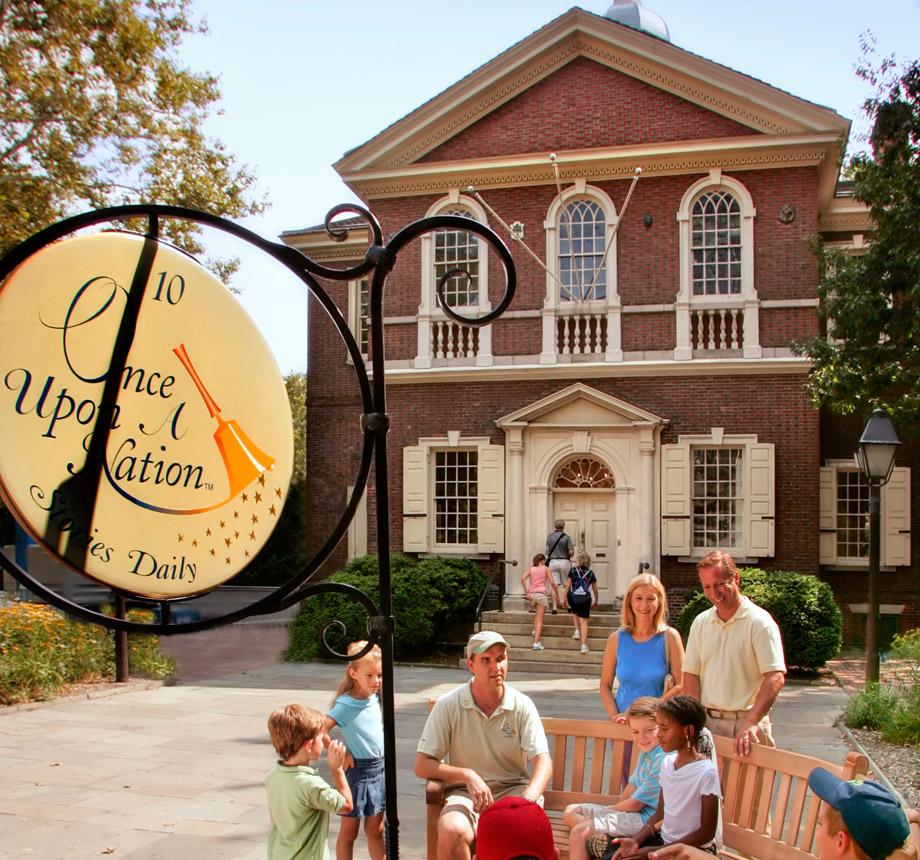 Carpenters' Hall played host to the First Continental Congress in 1774 and was home to Benjamin Franklin's Library Company, The American Philosophical Society and the First and Second Banks of the United States. Now it's open to visitors Wednesday through Sunday (and Tuesdays from March to December).
The President's House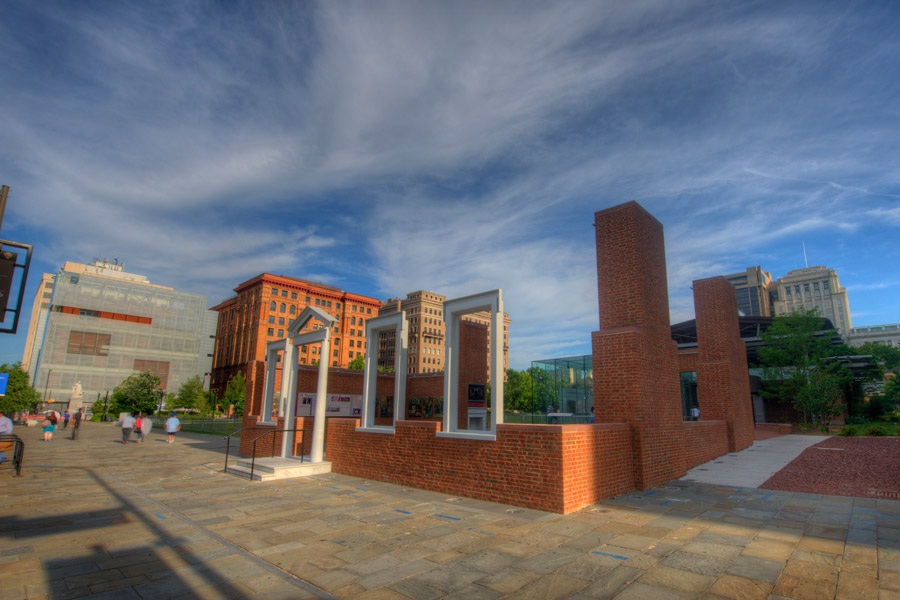 (Photo by M. Kennedy for Visit Philadelphia)
Open 24-hours a day and 365-days a year, this outdoor memorial on Independence Mall examines the paradox of freedom and slavery at the nation's first executive mansion. The President's House tells the story of Presidents George Washington and John Adams and offers a glimpse into the lives of nine enslaved Africans who served there.
The United States Mint
(Photo by J. Smith for Visit Philadelphia)
During free self-guided tours of the United States Mint, visitors watch coin production from 40 feet above the factory floor and see the nation's first coining press. Audio and video stations explain currency's history.
Chemical Heritage Foundation Museum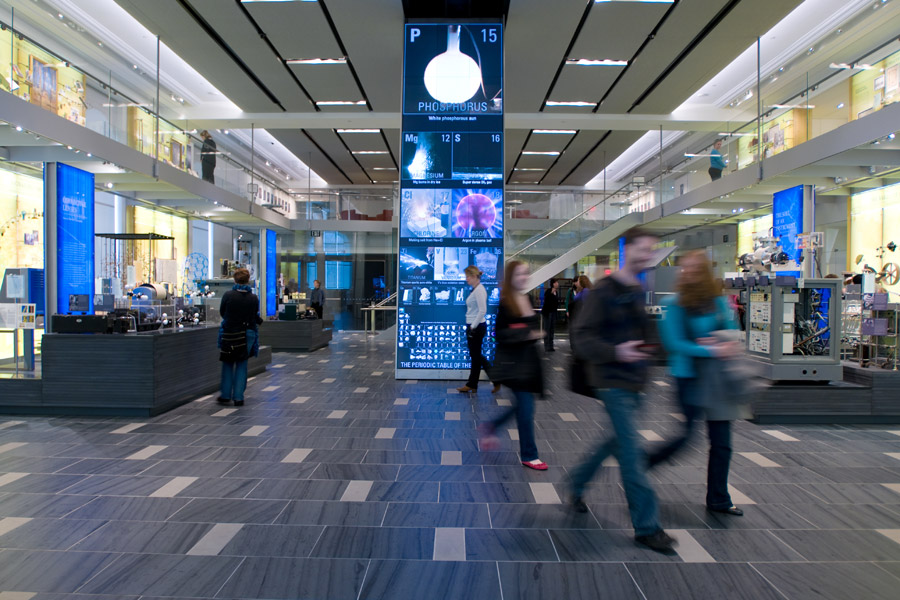 (Photo courtesy the Chemical Heritage Foundation)
The Chemical Heritage Foundation's museum and conference center may have taken $20 million to build, but visitors take in its exhibitions free of charge. Located in a former Civil War-era bank building, the 10,000-square-foot museum houses the permanent exhibition Making Modernity, showcasing hundreds of 18th- to 20th-century artifacts, including scientific objects, artwork, rare books and everyday objects that tell the stories of discoveries that shaped the modern world.
Schuylkill River Waterfront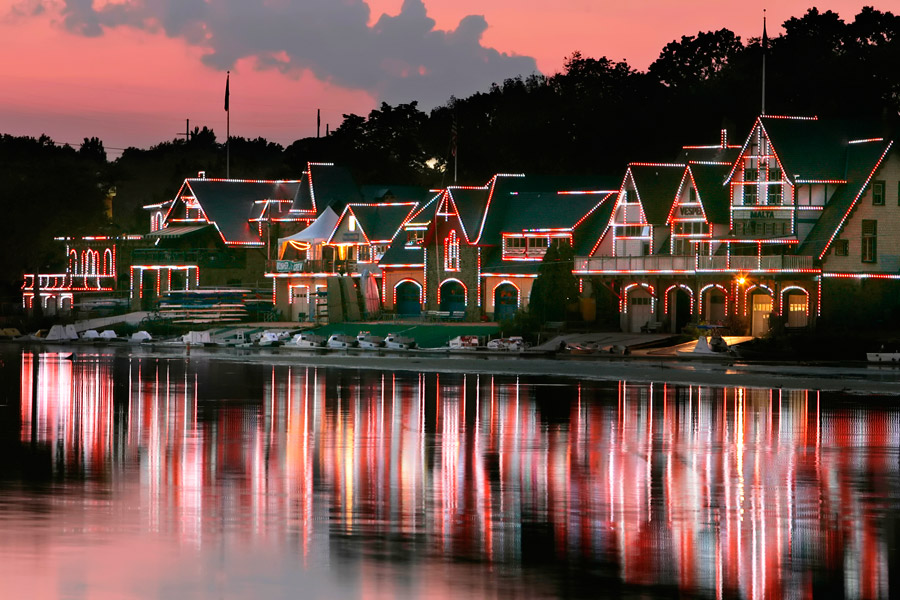 (Photo by R. Kennedy for Visit Philadelphia)
Running through the heart of Philadelphia, the Schuykill River attracts thousands of outdoor enthusiasts, artists, and recreational visitors to its banks. A walk, run or bike ride along the Schuylkill River Trail will take you past Philadelphia's famed attractions like Boathouse Row, the Waterworks Restaurant, Philadelphia Museum of Art and Bartram's Garden. While you explore the waterfront you can enjoy art installations, skateboarding at Paine's Park and walk on the the water with the Schuylkill Banks Boardwalk.
Edgar Allan Poe House
The Edgar Allan Poe National Historic Site was once home to the macabre poet, and it was here that he penned his famous (and terrifying) stories A Tell-Tale Heart and The Fall of the House of Usher. The house is open Friday through Sunday and admission is absolutely free.
Institute of Contemporary Art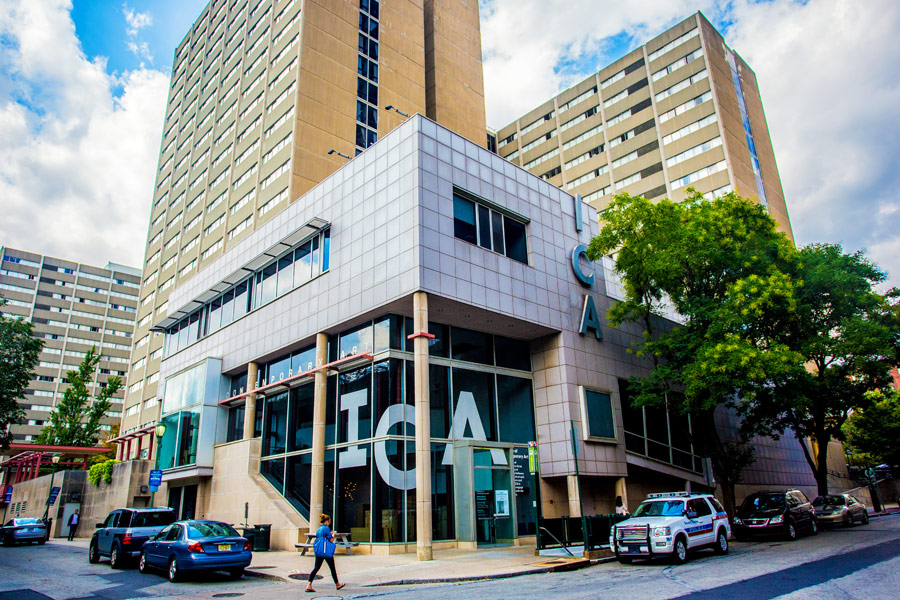 (Photo by J. Fusco for Visit Philadelphia)
Head up to University City to expand your mind at this time-honored contemporary art showcase. Having displayed the first museum shows for Andy Warhol, Laurie Anderson, Agnes Martin, Robert Indiana and other influential artists, the Institute of Contemporary Art now offers free admission thanks to a generous grant.
Franklin Square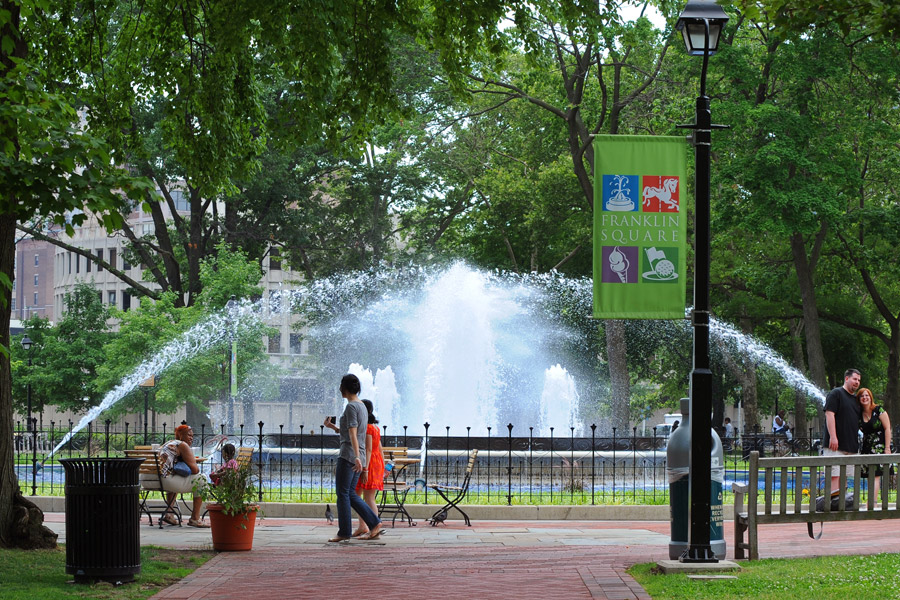 (Photo by R. Kennedy for Visit Philadelphia)
There are countless reasons to love Philadelphia's most family-friendly square. And while most of them have a small price tag — including the carousel, mini golf and SquareBurger, the Stephen Starr burger-and-fries outpost installed last summer — hanging out in the Square is free. It makes for a nice resting point while walking around America's most historic neighborhood.
---
Bonus Savings
Museum Deals
Free First Sundays at The Barnes Foundation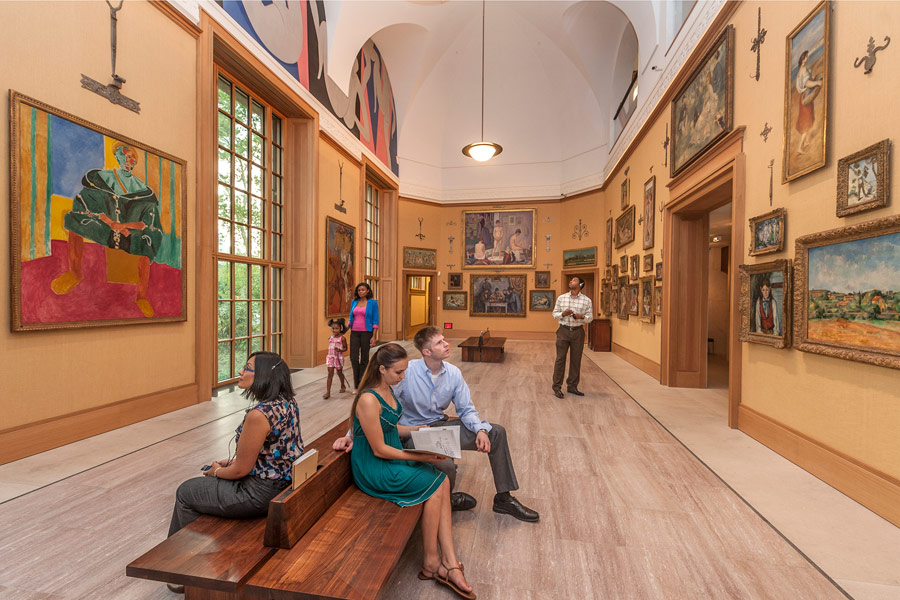 (Photo by R. Kennedy for Visit Philadelphia)
On the first Sunday of every month, visitors to The Barnes Foundation can enjoy free admission from 10 a.m. until 6 p.m., with family entertainment and informative seminars running from 1-4 p.m. Free tickets are can be obtained on-site starting at 9 a.m. for 10 a.m. and later. Advance reservations are not available and tickets are available on a first-come, first served basis. The offer is limited to tickets for two adults and two children.
Pay-What-You-Wish at the Philadelphia Museum of Art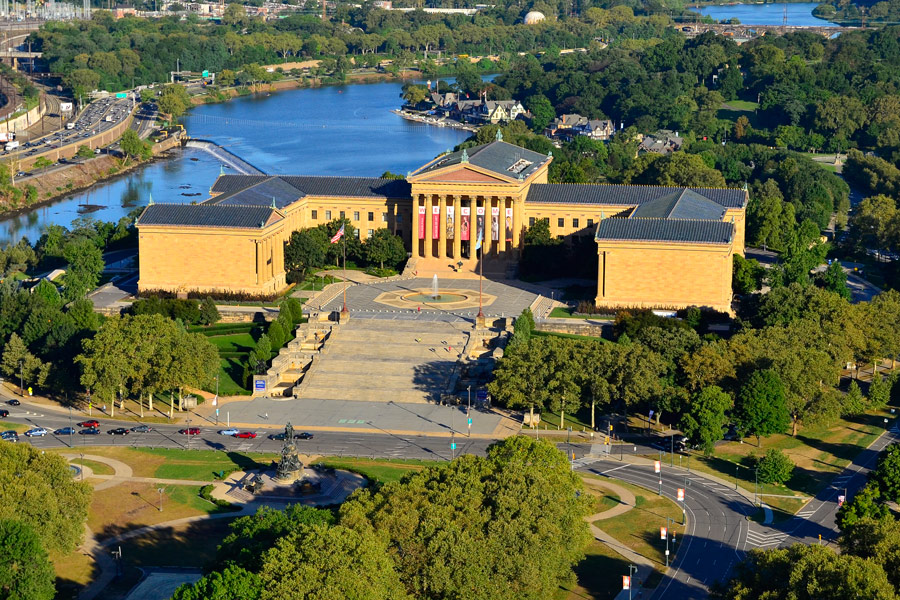 (Photo by B. Krist for Visit Philadelphia)
On Wednesday nights starting at 5 p.m. and the first Sunday of the month, budget-conscious art lovers can pay-what-they-wish at the Philadelphia Museum of Art. Explore incredible works by Marcel Duchamp, Salvador Dalí, Himalayan artists and local luminaries such as Thomas Eakins and be sure to take advantage of free cell phone tours that add perspective to the collections.
---