Philly Beer Week
Philadelphia celebrates its beer-drinking roots with a week-long festival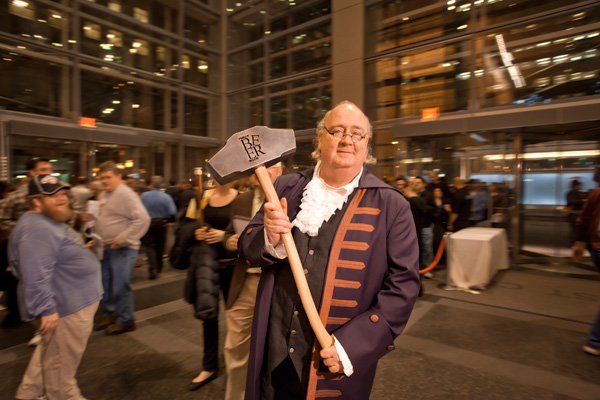 Description
Dates:
May 31 – June 9, 2013
Overview
The city of Philadelphia has been brewing beer for more than 300 years. So deep are its sudsy roots, Philadelphia has even been called "the best beer-drinking city in America."
We're proving it with Philly Beer Week, a week-long suds fest taking place May 31 – June 9.
10-Day Celebration of Beer
Philly Beer Week invites beer lovers to try special dinners and tastings, go on tours of Philadelphia's best pubs and breweries, watch home-brewing technique demos, catch a cask ale festival and more. This year, the week includes five major festivals and more than 600 events.
The events provide great opportunities to sample local brews like Yards, Victory, Triumph and Sly Fox while experiencing Philly's great neighborhoods.
Visit Philly Beer Week for ticketing information, details and a schedule of events.
PATH: http://www.uwishunu.com/tag/philly-beer-week/feed/image/
May 2, 2013Roundup: Our Updated Guide To The Dozens Of Spring And Early Summer Festivals Hitting Philadelphia In The Coming Weeks

April 22, 2013Save The Date: Philly Beer Week Returns In 2013 With Hundreds Of Events On Tap, May 31-June 9

November 6, 2012The National Constitution Center To Host "Bathtub Beer Fest," A Prohibition-Era Celebration And Fundraiser For Philly Beer Week 2013, Thursday, November 15

June 8, 2012Weekend Picks: Philly Beer Week Ends, Longwood Gardens's Light Installations Opens, Fishtown FestivALE, Prison Break Weekend At Eastern State Penitentiary, Race Street Pier Summer Film Series, Art For The Cash Poor And More

Uwishunu covers everything fun and exciting happening in Philadelphia — read it daily for the latest on restaurants, bars, events, festivals, arts, music, hotels and more.