Philly Beer Week
Philadelphia celebrates its beer-drinking roots with a week-long festival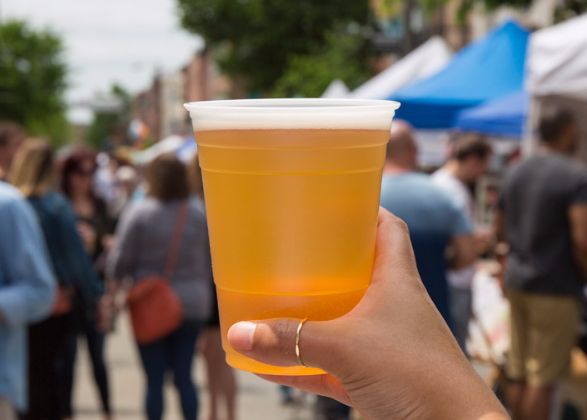 Description
Dates:
June 2-11, 2017
Overview
The city of Philadelphia has been brewing beer for more than 300 years. So deep are its sudsy roots, Philadelphia has even been called "the best beer-drinking city in America."
Lasting 10 days and nights, Philly Beer Week is one of the largest beer celebrations in the country with hundreds of festivals, beer-pairing dinners, spirited homebrew competitions, citywide pub crawls and meet-and-greets.
Philly Beer Week invites beer lovers to beer festivals, tap takeovers, special tastings, home-brewing competitions and so much more.
The events provide great opportunities to sample local brews like Yards, Victory and Sly Fox while experiencing Philly's lively neighborhoods.
The Philly Loves Beer Garden presented by visitphilly.com
Head to the Center City outdoor space at Uptown Beer Garden for the Official Philly Loves Beer Garden — presented by us here at visitphilly.com! — to enjoy special brews al fresco on a pay-as-you-go basis and score free summer swag.
Philly Loves Beer Garden presented by visitphilly.com
The Biggest Events for Philly Beer Week
With over 100 locations hosting events, it can be tough for a Philly Beer Week attendee to know where to begin.
Click below for a six-pack's worth of top picks to Philly Beer Week.
Philly Beer Week Top Event Picks
More Information and Schedule of Philly Beer Week Events
For more information and a full list of all events going down during Philly Beer Week, click the button below.