Meryl Levitz, President & CEO
Visit Philadelphia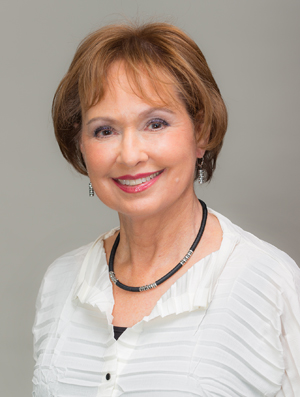 Photo by R. Kennedy for VISIT PHILADELPHIA® | Download
It's hard to believe now, but in 1971 when Meryl Levitz moved to Philadelphia from Chicago, the City of Philadelphia was a place people stopped by to check out the Liberty Bell and Independence Hall while en route to another destination.
From her first days in Philadelphia, Levitz saw her new hometown's promise. And in 1996, Philadelphia's mayor (Ed Rendell), Pennsylvania's governor (Tom Ridge) and the president and CEO of The Pew Charitable Trusts (Rebecca Rimel) came together to test the region's potential as a vibrant visitor destination. They launched an effort to find leadership for a grant-funded, three-year experiment: the Greater Philadelphia Tourism Marketing Corporation, known today as VISIT PHILADELPHIA.
The search led them to Levitz, who, in 1996, became the founding president and CEO of VISIT PHILADELPHIA. At the time, many thought she was taking on an impossible task—to get people to visit Philly for fun, to change how Philadelphians talked about their home and to build the image of what was essentially a new product: Philadelphia. Although Philadelphia was late to the marketing game, Levitz accepted the challenge and by 1999—with the help of city and state legislators and the city's hoteliers—secured permanent funding that came from an increased hotel tax.
Under her leadership, Philadelphia and the surrounding Bucks, Chester, Delaware and Montgomery counties have become a top-rated travel destination. VISIT PHILADELPHIA created a new market for Philadelphia—people who choose to visit the city for pleasure—and developed that market into an important revenue generator for the entire five-county region. In 2016 alone, the region welcomed a record 42 million domestic visitors—88% of whom visited for leisure purposes—and the industry generated $11 billion in economic impact.
Philly is now seen as a fun place with so much to see and do, but Levitz has worked for more than four decades to help others realize that. In 1978, she co-founded the Center City Proprietors Association. Later, as the Philadelphia Convention and Visitors Bureau's director of tourism, she oversaw the opening of the Great Plaza at Penn's Landing in 1986 and developed annual celebrations, including Jambalaya Jam, River Blues and Yo! Philadelphia. She also co-directed the opening of the Pennsylvania Convention Center in 1993 and the Reading Terminal Trainshed in 1994.
Levitz has served the city and region in several key capacities.
Groundbreaking Marketer. A natural thought leader and cultural champion, Levitz is dedicated to creating memorable marketing campaigns that build the image of the region and present it as a fun, exciting, must-visit destination. Here are some of the game-changing marketing initiatives Levitz has led at VISIT PHILADELPHIA:
This Is My Philadelphia – After a year of research, Levitz went big right out of the gate, putting Philadelphia on national TV with spots showing off the city's beauty and featuring Oprah Winfrey and other celebrities professing their love for Philadelphia. The Place That Loves You Back.®—a moniker that remains beloved today. While her company's campaigns have evolved over the years, Levitz has insisted that love be central to marketing the City (and region) of Brotherly Love.
Philly's More Fun When You Sleep Over® – Following the 9/11 tragedy in 2001, Levitz and her team launched a recovery program to encourage people to travel again. The Philly's More Fun When You Sleep Over campaign was "the most successful hospitality recovery in the country," according to Smith Travel Research. Part of that campaign—the Visit Philly Overnight Hotel Package—was such a success that it is still offered today.
Philadelphia – Get Your History Straight and Your Nightlife Gay® – This pioneering campaign made Philadelphia the first destination in the world to launch an LGBT-themed television commercial.
With Love, Philadelphia XOXO® – VISIT PHILADELPHIA returned to its love roots in 2009 with the With Love, Philadelphia XOXO campaign featuring inviting and playful love letters penned by the city itself. The post-recession campaign continues to run today.
Entrepreneur. In the beginning, Levitz and other big believers in Philadelphia's potential had no road map to take Philadelphia where they thought it should go. She led VISIT PHILADELPHIA as a start-up and continues to take that approach today by:
Grounding new initiatives in first-of-its kind, in-depth research to understand the issues involved and develop innovative responses. For example, in 2016, VISIT PHILADELPHIA launched its Entrepreneur-In-Residence program—the first ever for a destination marketing organization—to add value and enhance the company's entrepreneurial spirit and outreach.
Collaborating with city, regional and state tourism offices, as well as attractions and foundations, to supplement its budget, while gaining support and credibility.
Identifying high-yield markets like New York, which went from a competitor to a feeder market
Giving leverage to partners at museums, attractions, hotels, restaurants and events and, with the company's Joint Marketing Program (JMP), enabling them to have more access to ad placements in markets and mediums that they couldn't afford on their own. Since 2011, 23 partners have invested more than $2.6 million in the JMP.
Adopting social media early; it's a program that today serves up content to more than 1.4 million engaged followers (and growing).
Recognizing and investing in content—VISIT PHILADELPHIA's biggest asset—which takes the form of photos, videos and words that show and tell visitors why Philly is worth a visit. Content flourishes on visitphilly.com, the region's official visitor website, and uwishunu.com, its in-the-know blog, which together welcomed 20 million visits in 2016.
Team Builder. Of course, no one can do a job of this magnitude alone, and one of Levitz's most important roles has been creating a strong, collaborative team at VISIT PHILADELPHIA. Levitz has structured the company to function in an integrated fashion, which enables it to be flexible and change direction as needed to address marketplace fluctuations and react to events happening around the country and the world. She always has an eye out for both top and up-and-coming talent to continue to reach VISIT PHILADELPHIA's goals and create new ones.


Meryl Levitz & VISIT PHILADELPHIA In The News
A selection of recent articles.
Meryl Levitz In The News:
News About VISIT PHILADELPHIA:
Destination News About Philadelphia:
Meryl Levitz and VISIT PHILADELPHIA Videos
VISIT PHILADELPHIA Reports
By all measures, 2016 was a success for Philadelphia as a travel destination. Check out our accomplishments by the numbers.

Often lauded as an overnight sensation, Greater Philadelphia has seen many milestones over the last 30 years. Our Destination Timeline highlights the major ones.

What's coming up over the next year in Philly—all on one sheet of paper.
---